This 3-year-old girl is taking fierceness to the next level with her Halloween costume.
Photographer and father of two Josh Rossi transformed his daughter Nellee into Wonder Woman for an epic Halloween photo shoot.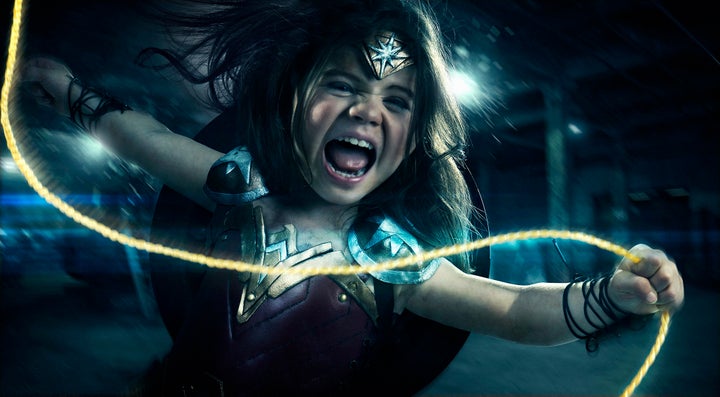 Rossi told The Huffington Post he usually does a fun photo shoot for Nellee's birthday in June, but this year, he was too swamped with work to put it together. Feeling guilty about skipping the tradition, the Utah dad decided to "go all out" for Halloween.
"I was wracking my brain to figure out who would best represent my daughter, and I finally came up with Wonder Woman," Rossi said, noting he drew inspiration specifically from the 'Batman v Superman' movie.
"The end part shows Wonder Woman kicking butt and almost outdoing Superman!" he said. "I got really excited and became obsessed with this character."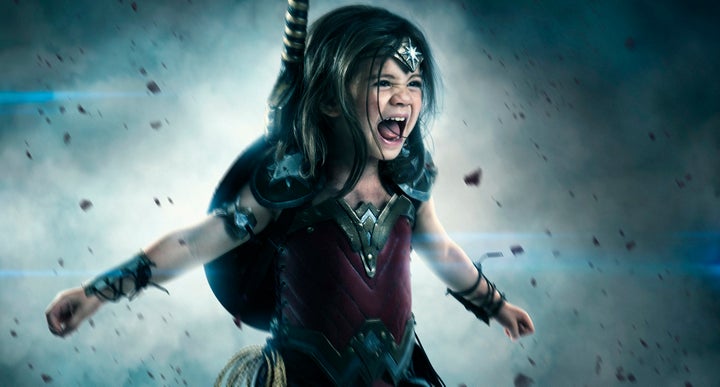 Collaborating with a costume designer friend at McGrew Studios in Salt Lake City, Rossi spent about a month creating a toddler-sized replica of Wonder Woman's costume.
"We walked through all of the little details of the actual costume and used realistic materials to bring it to life," Rossi said.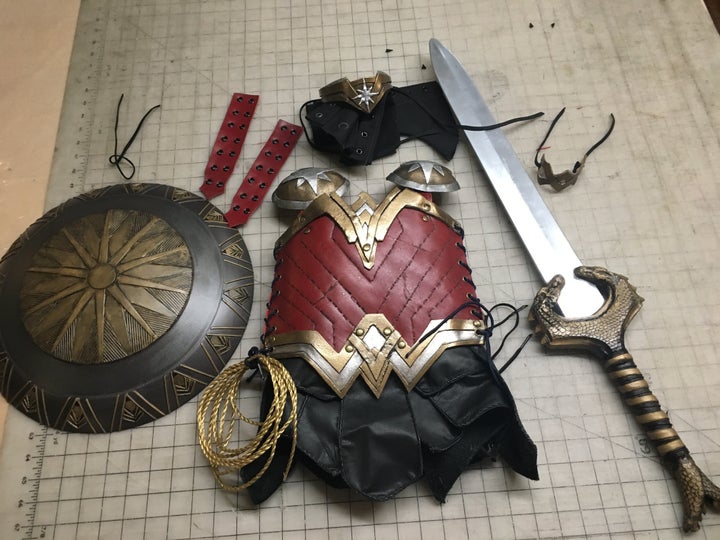 All in all, the costume and props cost about $1,500. When Nellee saw the finished product, she was an instant fan.
"She was so obsessed she wouldn't take it off," Rossi said. "Even just now I was trying to put her down for a nap and she screamed because she had to sleep instead of put the costume on and act."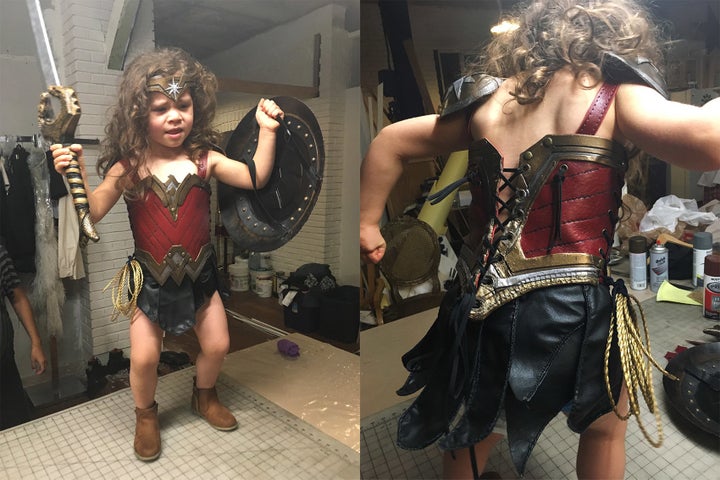 Nellee also loved bringing out her Wonder Woman fierceness for the big photo shoot. Though they worked under some time constraints (namely, nap time), her parents and photo shoot team gave the tiny superhero an exciting adventure.
With the help of some Photoshop magic, Wonder Woman came to life, powers and all.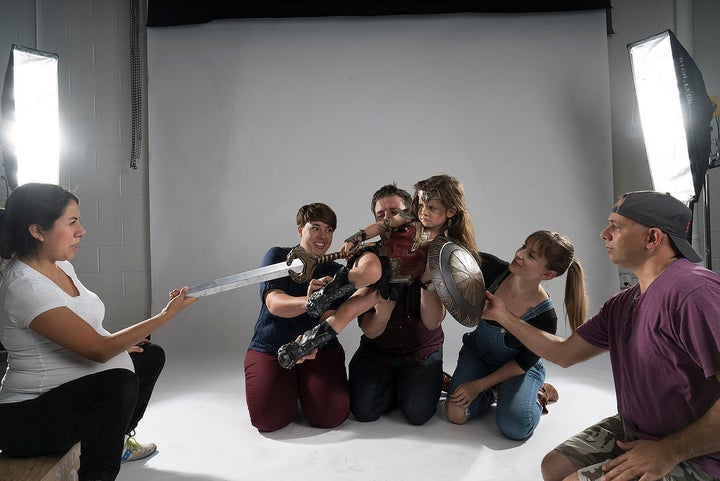 Rossi said he hopes his daughter's photo shoot can be empowering for viewers.
"After seeing the movie 'Batman v Superman,' I was so impressed by Wonder Woman and how powerful she was!" he said. "Women are amazing and do so much that I wanted to just add fuel to the Wonder Woman fire and include my little daughter in this."
Added Rossi, "I want people to not only feel inspired by these images but feel that anything is possible."
Keep scrolling for more fun photos and behind-the-scenes glimpses into Nellee's adventures as Wonder Woman.
Related
Before You Go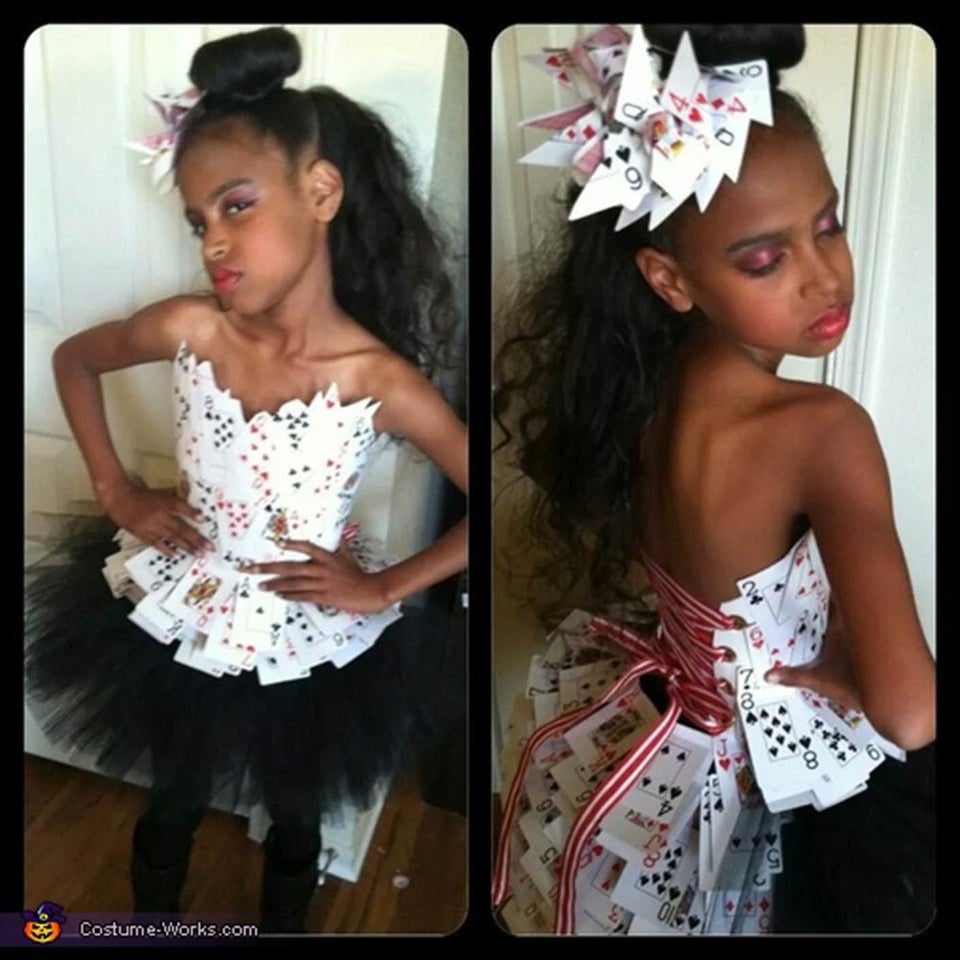 Costumes For Fierce Girls