Two lucky California kids are cruising around in style, thanks to their dad's creativity and his love for "Mad Max."
Writer, director and all-around crafty dad Ian Pfaff turned two Little Tikes Cozy Coupe toy cars into what he calls "Mad Max Mobiles" for his daughter, 2-year-old Junior, and his son, 5-month-old Benji.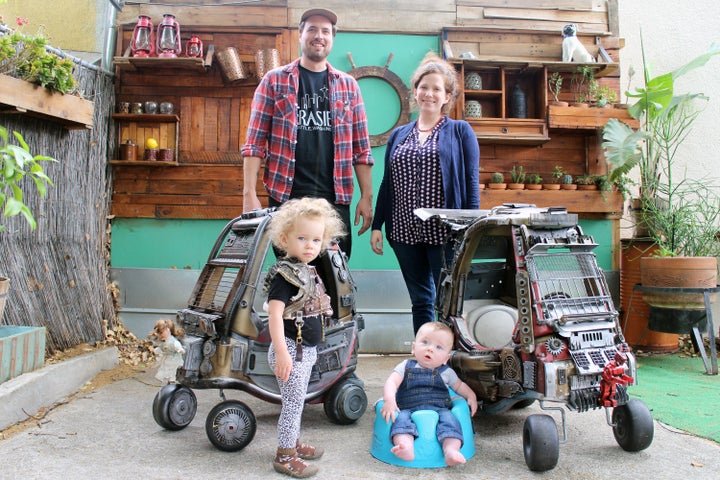 The epic project began after Pfaff's friend dropped off a Cozy Coupe that his son had outgrown. Around this time, Pfaff and his wife, Emily, were getting rid of "a bunch of baby stuff," including Emily's old breast pump. Pfaff used that along with a "big box of cool looking junk" he had to create Junior's Mad Max Mobile.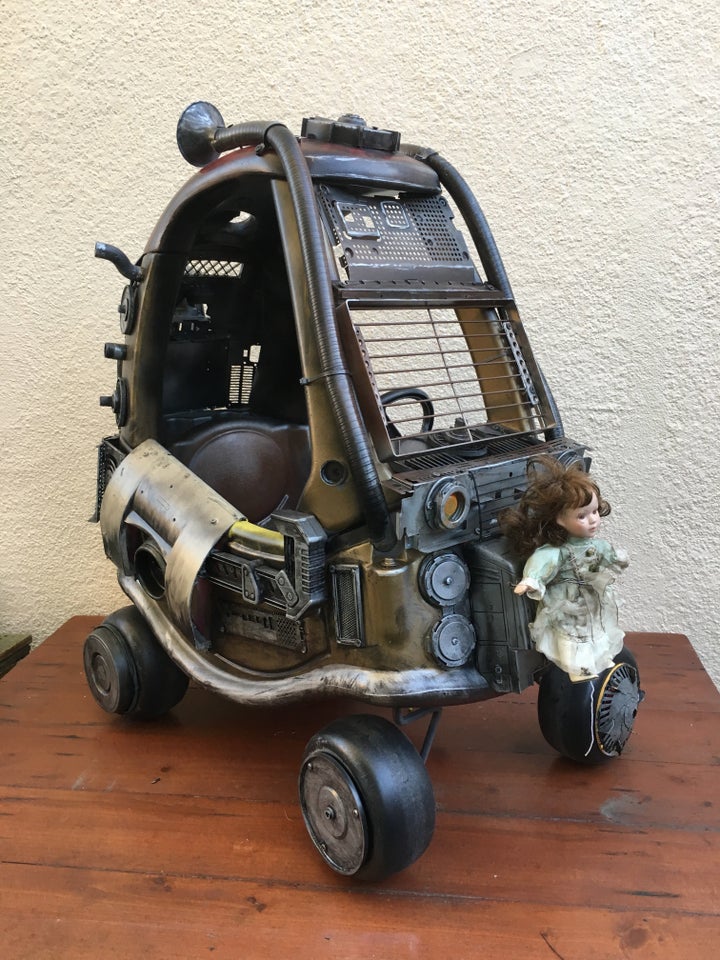 Months later, Pfaff picked up another Cozy Coupe that was being thrown away and took apart a broken printer and leaf blower to create Benji's vehicle. In true "Mad Max" fashion, Emily also made an epic outfit and "post-apocalyptic sippy cup" for Junior.
Pfaff told HuffPost that each car should take about two days (one day to paint it and one day to build it), but he spread out the project over the span of a few weeks. He also said he's been a huge fan of "Mad Max" since he was a kid.
"'The Road Warrior' is one of my favorite movies and my mind was blown by 'Fury Road,'" he said. "I just love that aesthetic. I had a Little Tikes car and a box full of junk. I just connected the dots and made some baby Mad Max Mobiles."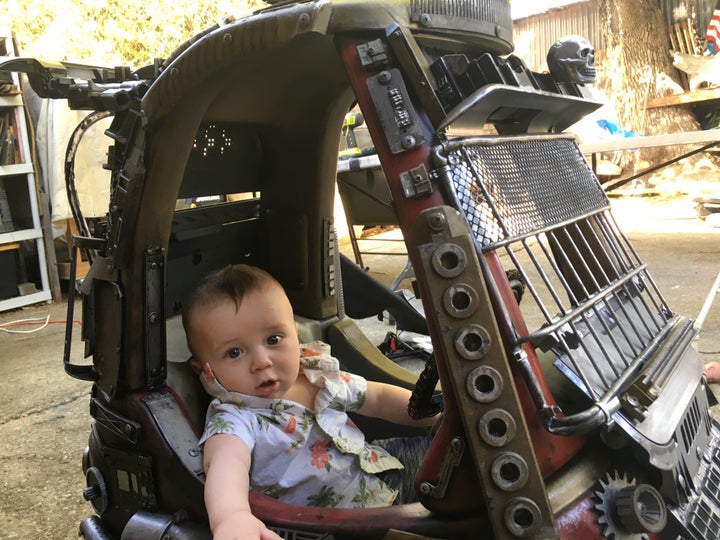 To say Junior likes her car would be an understatement.
"We've caught her kissing the skull on the steering wheel a couple of times," Pfaff said.
For now, Benji is too young to appreciate the car, but Pfaff has no doubt he'll love it when he's older.
Pfaff told HuffPost he's made a lot of things out of broken items for fun and for his work, which includes a web series for Funny or Die called "Space Spring Break."
"I love taking broken things apart, saving the cool pieces and turning them into something rad," he said.
See more photos of the Mad Max Mobiles below.