Giving birth is usually an emotional experience, but this particular birth story is an especially powerful one.
On Sept. 18, Colorado birth photographer and videographer Sarah Boccolucci had the opportunity to document the birth of baby Levon, the son of Jessica Li and her fiancé Cagney Wenk. The experience was particularly poignant because Cagney had been diagnosed with an aggressive, stage four cancer just three weeks before Jessica's due date and was receiving treatment in the same hospital where the birth took place.
Cagney's sister, Marissa Wenk, told The Huffington Post that her brother was diagnosed with glioblastoma in his brain after experiencing headaches for three days.
Since then, he's undergone many treatments, including a biopsy and craniotomy, a surgical procedure in which part of the skull was temporarily removed to relieve pressure.
Cagney is also undergoing radiation and chemotherapy, which he will finish in less than five weeks.
Cagney was recovering from brain surgery in the ICU when his nurses decided they wanted to do something special for the expecting family. They reached out to Now I Lay Me Down To Sleep ― an organization that provides remembrance photography to parents suffering the loss of a baby ― to take photos of Cagney with his newborn.
Sarah Boccolucci volunteered her services as a photographer, but she also spoke to one of the ICU nurses about documenting Levon's birth, as that is her area of specialty. The family accepted her offer, and when the day arrived, Sarah met the family at Boulder Community Health Foothills Hospital.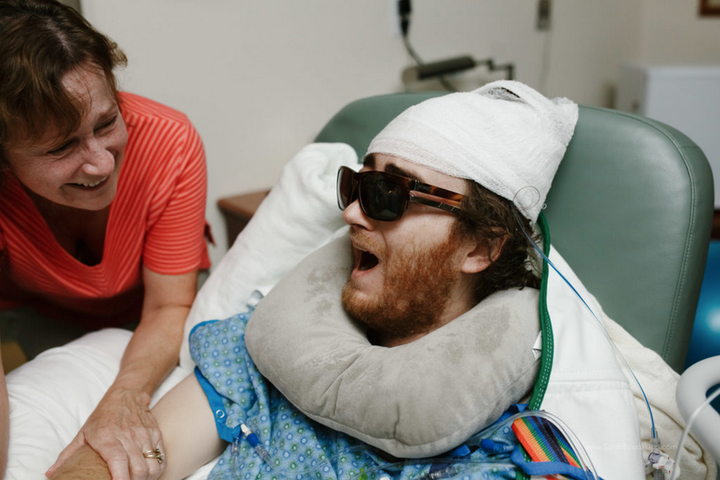 Hospital employees brought Cagney up to the labor and delivery ward from the ICU when Jessica started active labor. As Sarah's video shows, the birth was a powerful experience.
"The video was really for the family to have it as a memory of a magical moment," Marissa said. "I think the video shows it all with their reactions. There were so many tears, emotions and so much LOVE!"
"There is a point during the birth where Cagney tells Jessica that they are surrounded by all the love in the world right now," she told HuffPost. "It is my hope that people will see the video, feel the love this family shares, and help lift them up and make a donation if they are able."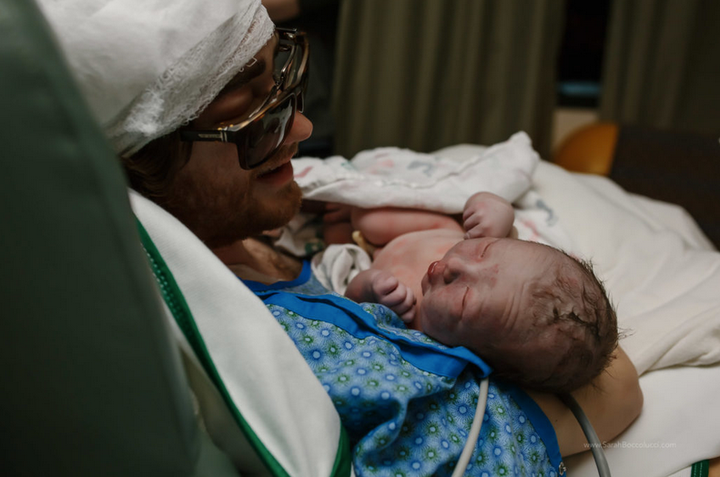 The photographer and videographer wants viewers to recognize the ways the hospital went above and beyond to make this birth experience happen.
As for new parents, their family and friends are optimistic about the future as Cagney battles his disease.
"My hope is that the family gets all the support they can and remain hopeful that Cagney will beat this cancer," Boccolucci said.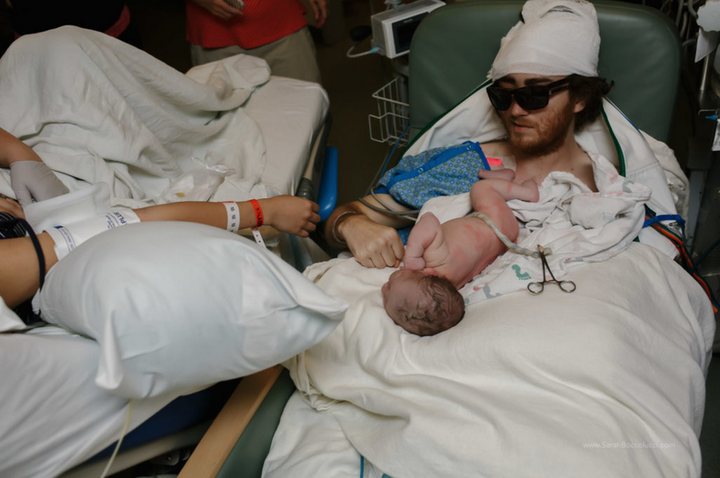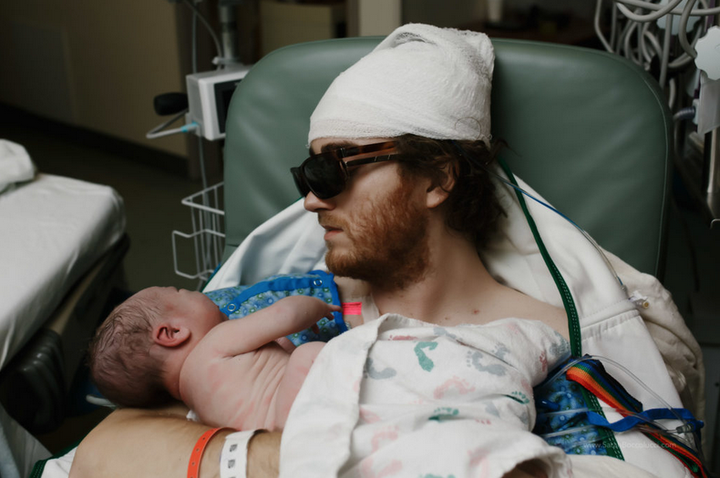 UPDATE: This article has been updated to indicate which Boulder Community Health hospital provided care to the family.
Related
Before You Go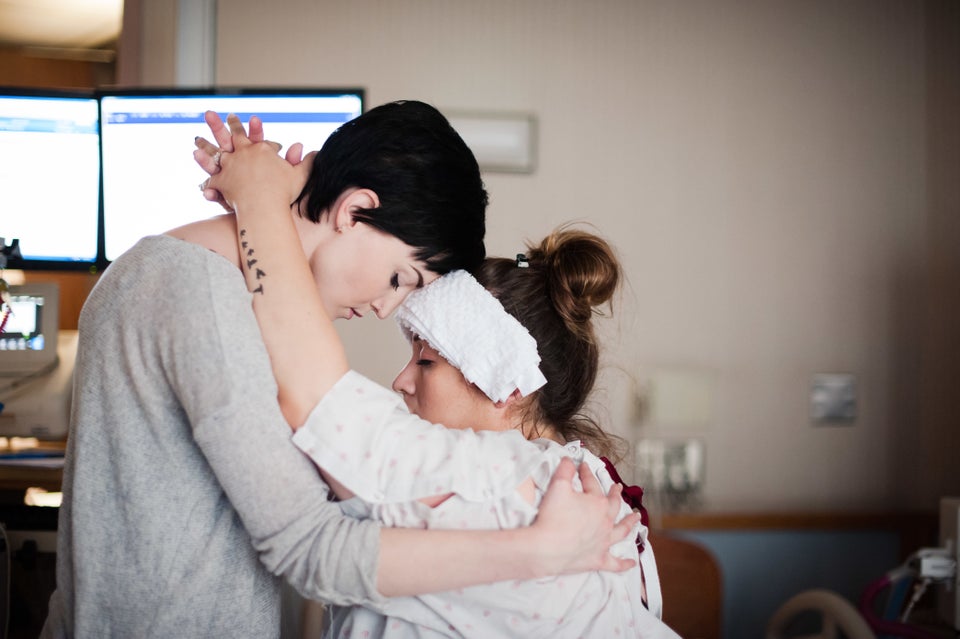 Moms' Incredible Strength In Childbirth