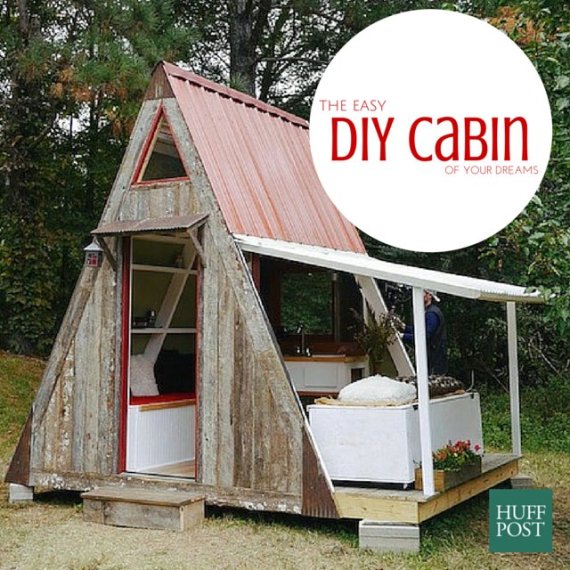 (Photo Credit: Relaxshacks)
If you thought you could never live in a tiny house, think again.
"The impetus for the design was to keep things damn simple and very affordable," he told HuffPost.
And they surely are. This tiny cabin may not be the most ideal place to reside long-term -- there's no toilet or shower -- but it makes for a perfect backyard hideout or a pop-up campsite that you can transport on a flatbed truck. Take a look!
When you open the roof/porch extension, the cabin is 110 square feet. Pretty, no?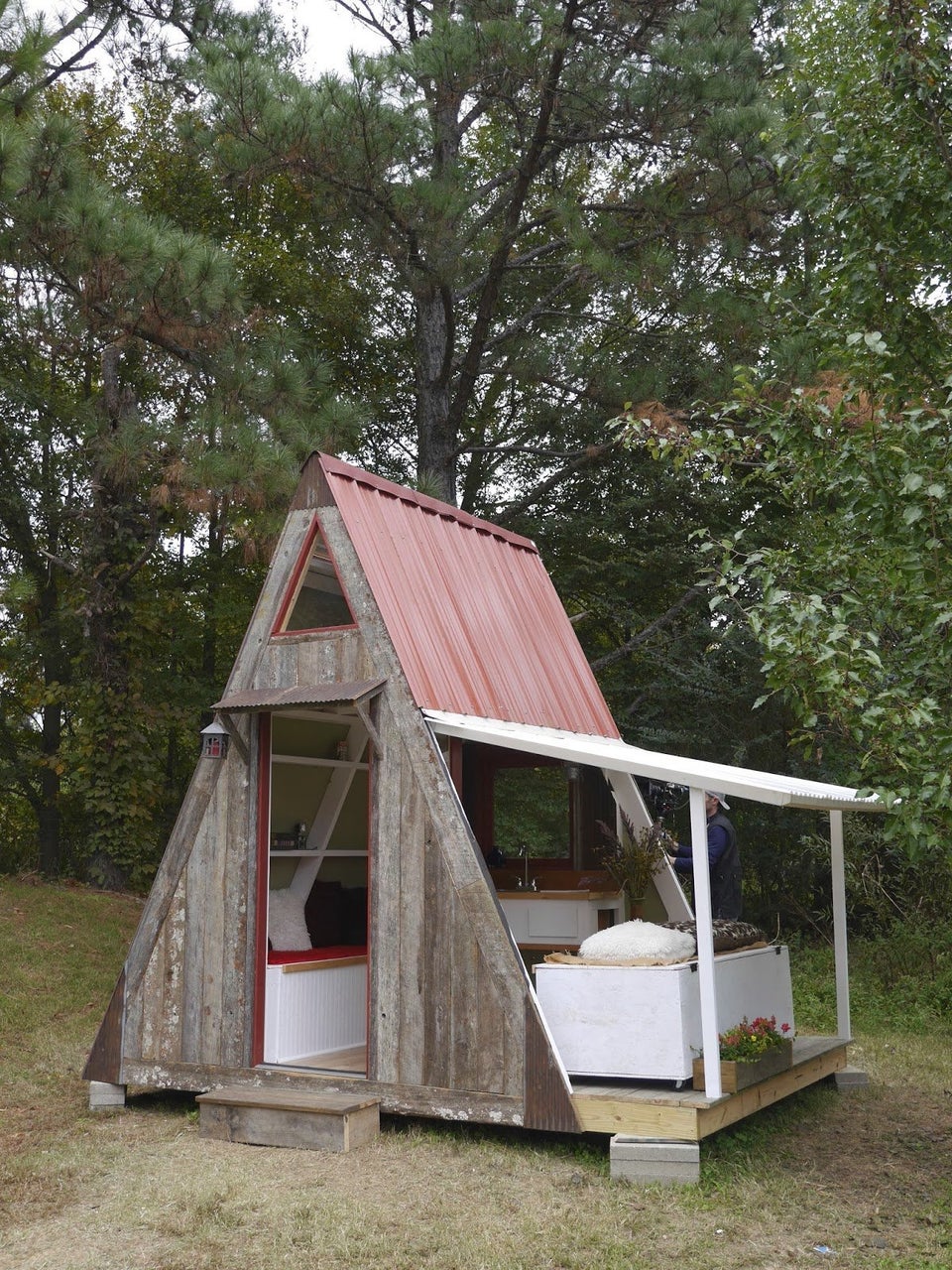 There's a countertop to prep food, space for a mini fridge and even a sink with a view.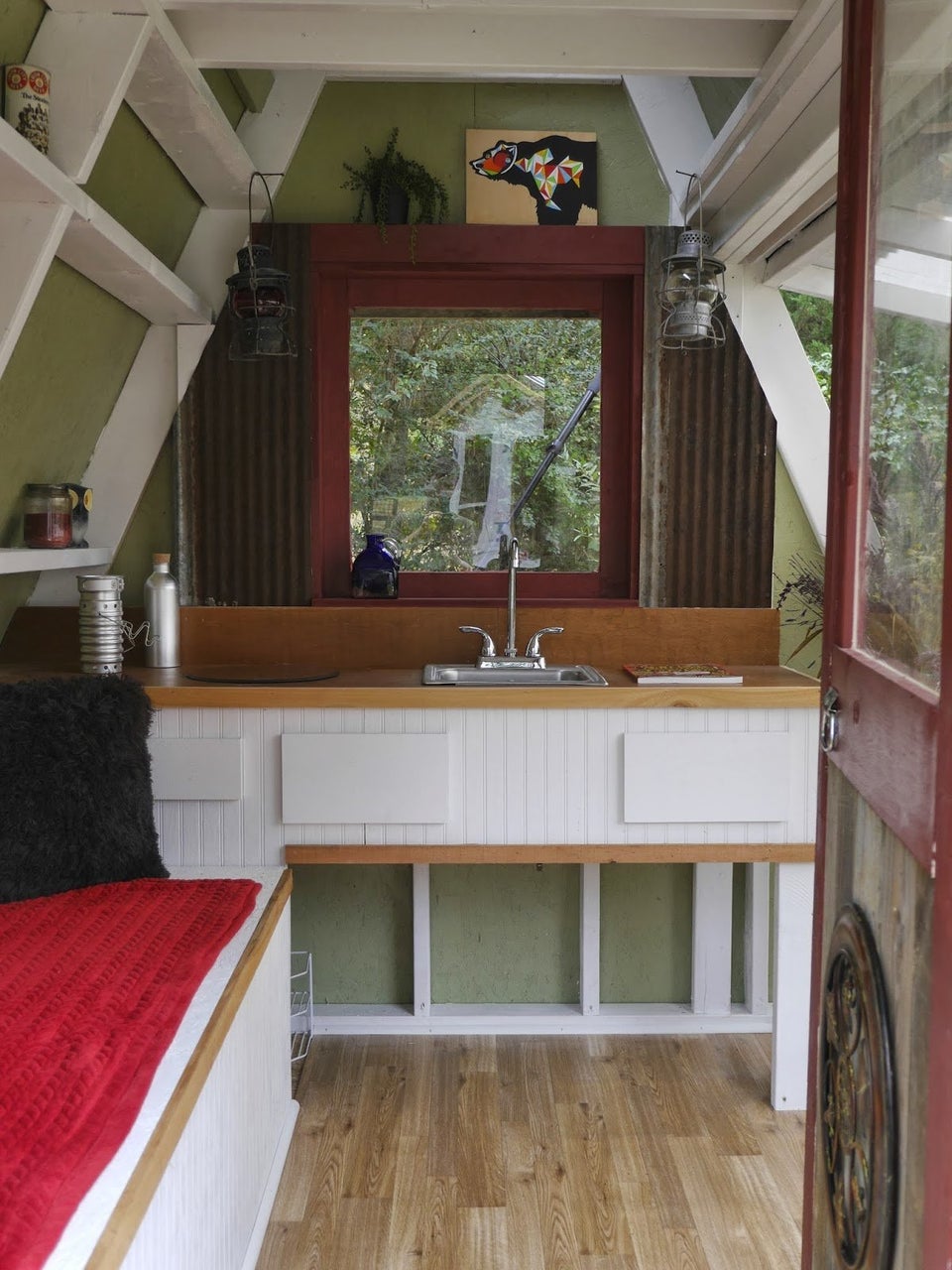 Storage galore, both above and under the daybed!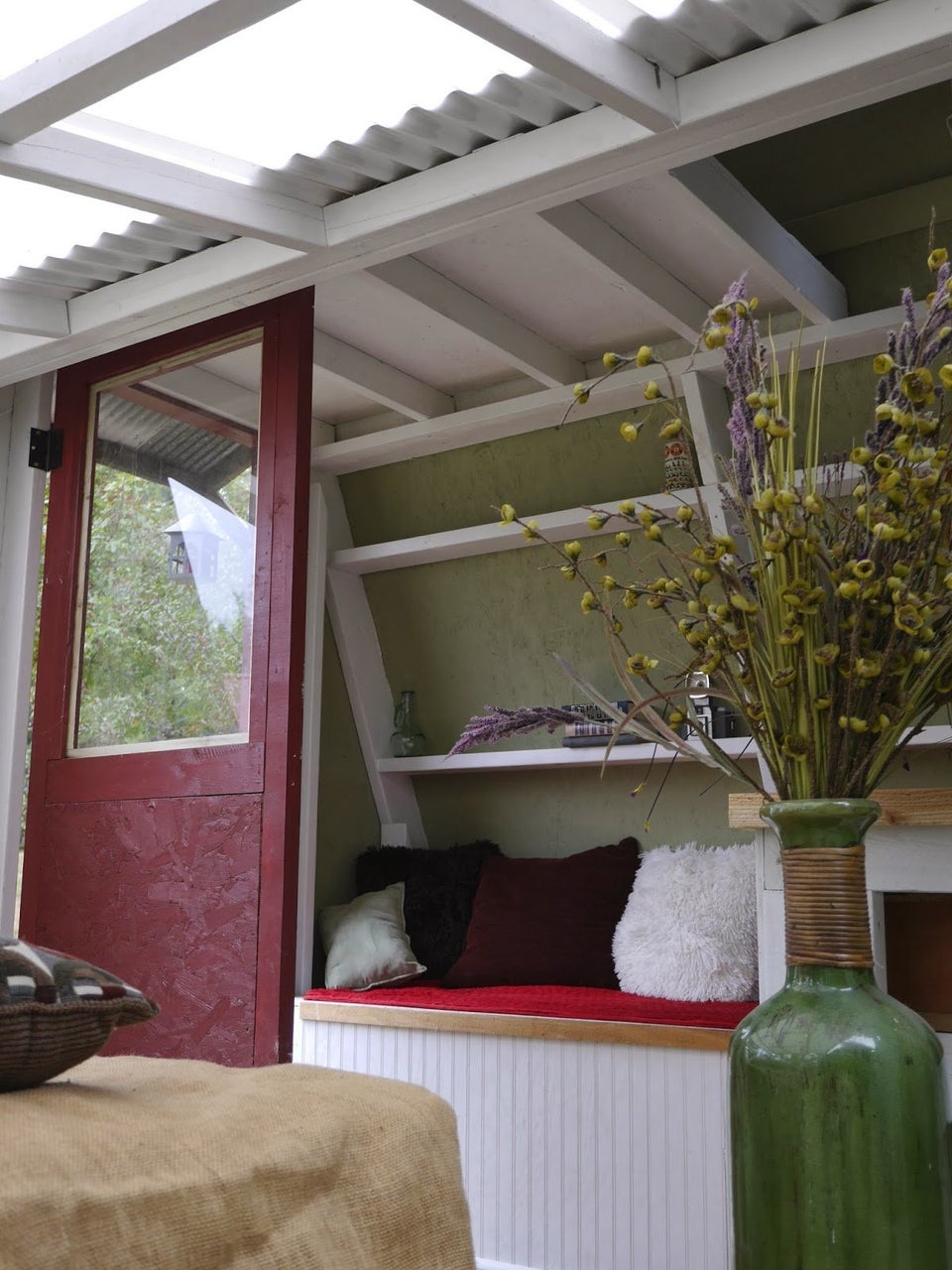 Yup, it's pretty much the transforming cabin of our dreams.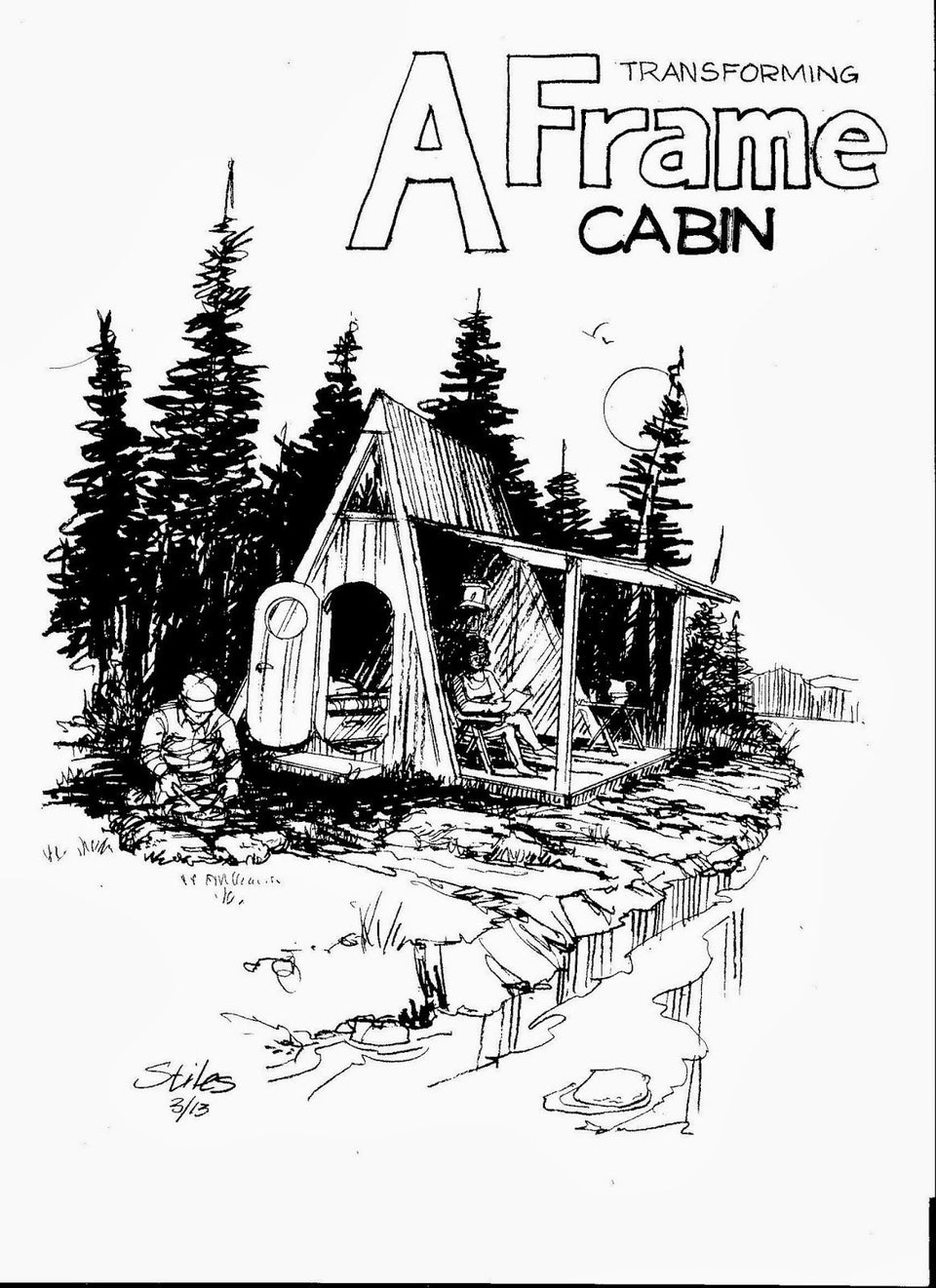 ...with skylights to boot. Happy constructing!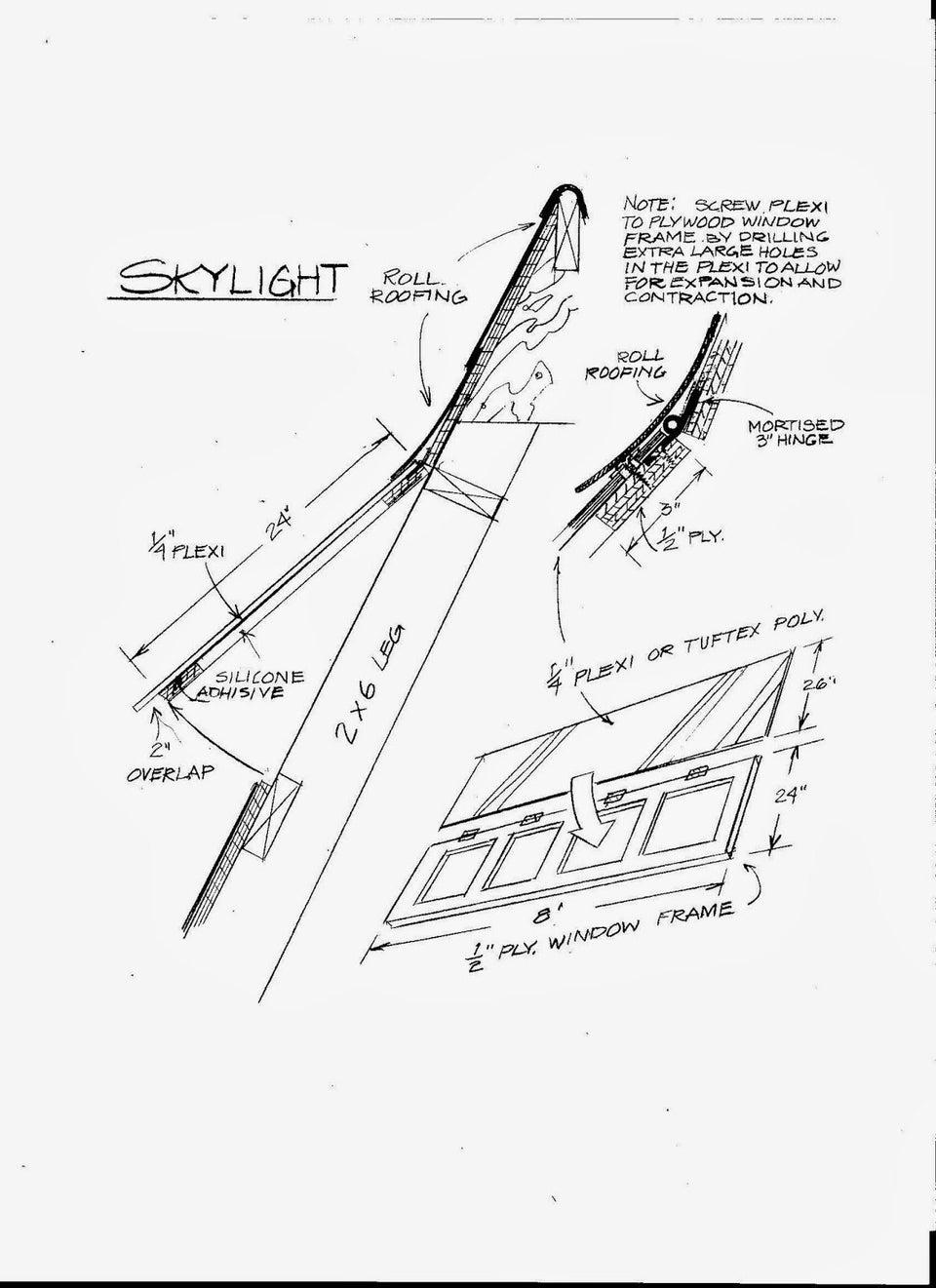 Related
Before You Go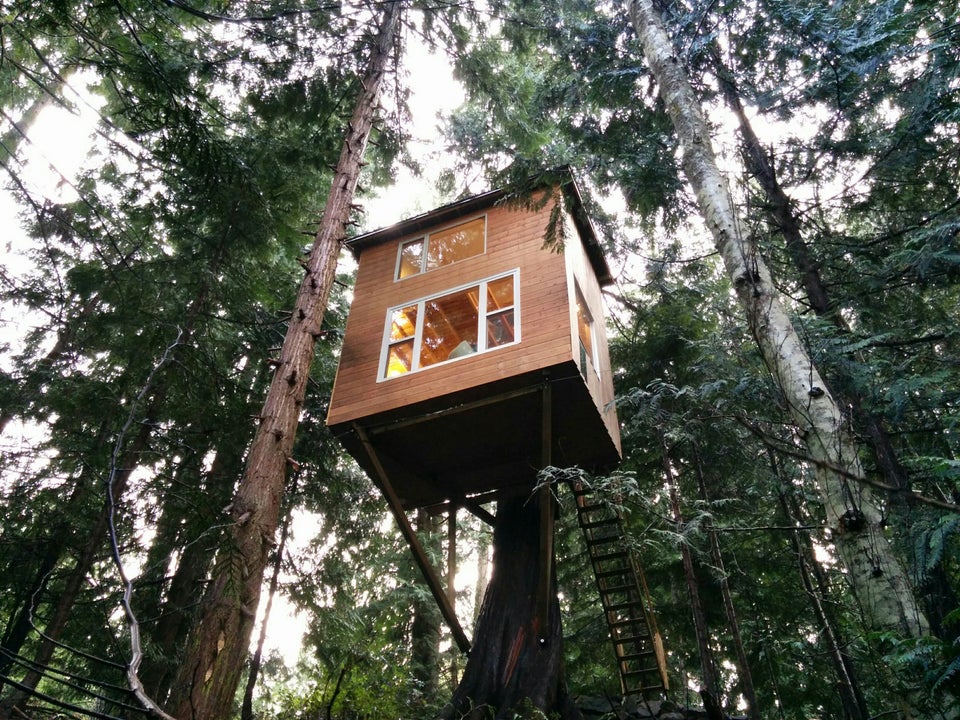 Pender Island Tiny House Treehouse