I first came across Jeff Lambert aka Jeffinko, on Facebook where he posted he was getting a near 70% open rate on a targeted cold email list he had created. I reached out to get a sample of the emails and didn't expect to find his life story as the content. Now I knew why people were so interested in reading them and continued to open them.
Jeff is originally from California but left when he was 23 to Europe in search of a different life with nothing but a backpack and a dream. As you can imagine the journey was full of ups and downs from the beginning and even today his story is still something out of a movie.
With only two thousand dollars to his name he had bought a one-way ticket to Europe on a credit card and from there hitchhiked to Amsterdam in search of work. Due to visa problems, it didn't work out there, so he ended up leveraging his German skills from college and got a job working as a social media manager for a non-profit in Munich, Germany.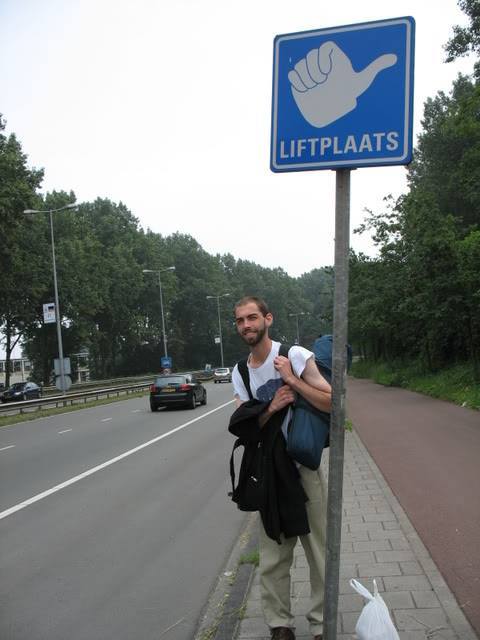 After just one year in Munich, he fought the German immigration department for permission to start his businesses. It's typically required to have an investment of 50k euros and several employees to become self-employed, especially after only having lived there for one year. But Jeff saw an opportunity in the tourism market and wasn't going to let even immigration stand in his way.
He went home and prepared a business plan, mock website, flyers and even wrote out the entire tour script and then contacted the German economic department, or the IHK, in a letter explaining to them the growing tourism market in Germany and that the opportunity would be mutually beneficial for the city as his native English skills would ensure those on his tour enjoyed their time in the city and spent more money there while on vacation.
The IHK agreed and forced immigration to grant him a self-employment visa. His company Historical Walks then quickly went on to become the #1 rated tour for Neuschwanstein & Hohenschwangau Castles in the city. Providing customers from around the world with extraordinary history and a close and personal small group tour.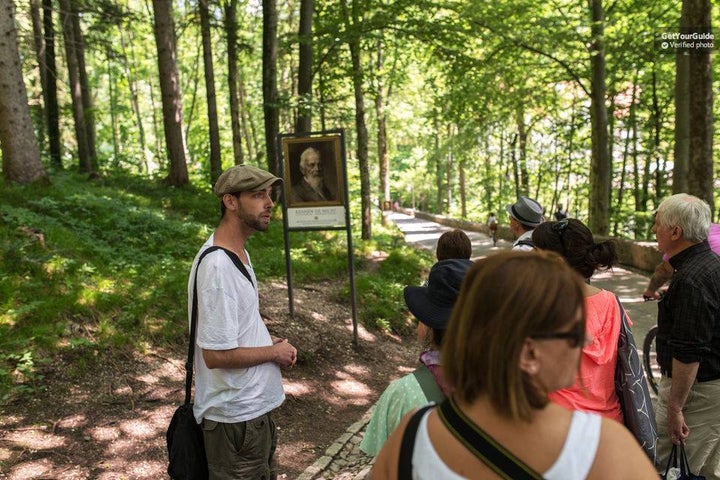 But with success, also comes great stress and after an exceptional year where he contracted two other guides, he experienced severe family problems and depression. His workload was overwhelming, and the guides found other employment during the winter months.
During this time he decided to take a backseat from the touring industry and follow another passion of his. Electronic music. He joined an online course and bought some DJ/Producer equipment and quickly made friends in the industry around Europe. It led to him participating the The Guinness World Records attempt held in Brussels, Belgium for the longest DJ Relay ever. A massive continuing mix with each DJ playing one song.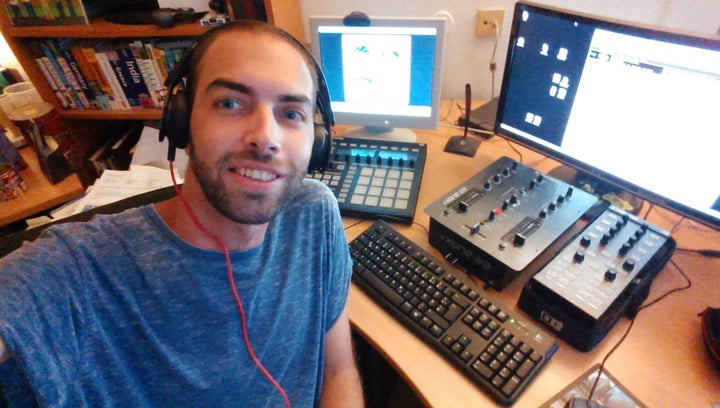 Over time, the industry left him feeling unwanted and like it would take him forever to see some headway with his own productions and getting gigs to play his mixes. More importantly, the crowd just wasn't for him and felt often more like a club that wasn't seeking new members. Rather than fighting for position, he knew he wanted something in life that he could do from anywhere in the world. He needed to focus back on his original and true skillset. Marketing and social media.
Further family problems during this time led to the end of a long-term relationship and distance from his family back in California which led to him depressed and looking for other work. A friend recommended delivering food for Deliveroo on a bike which would keep him fit but also network him with a lot of people around the city. As part of the job is talking to a variety of people all day. It would also open up a lot of time while waiting between deliveries to learn a new skill and get his mindset back.
While delivering he had two goals. Develop a steady business online utilising his marketing and social media skills that he could operate from anywhere. And find a new girl to share and build his life with. During this time he focused on putting the law of attraction into full effect. Only thinking of exactly what his goals were and how to achieve them. He spent the time between deliveries studying business, marketing and gearing up for a certification in PHP. In under three months he had his certification and was making enough money from online clients to leave the delivery job. He had also found his dream girl.
The extra time spent not studying was spent answering messages and looking at girls on OkCupid, looking for his dream. He also spent his weekends at music events enjoying the music but not the crowd. Ironically, after not having much success online or off, and only having conversations with girls who seemed crazy, immature, or just not the right fit. He stopped trying, and at that exact moment received the message "Hi There.." while waiting for a delivery. The conversation that ensued led to that girl becoming his wife and they now have an amazingly smart three month old together.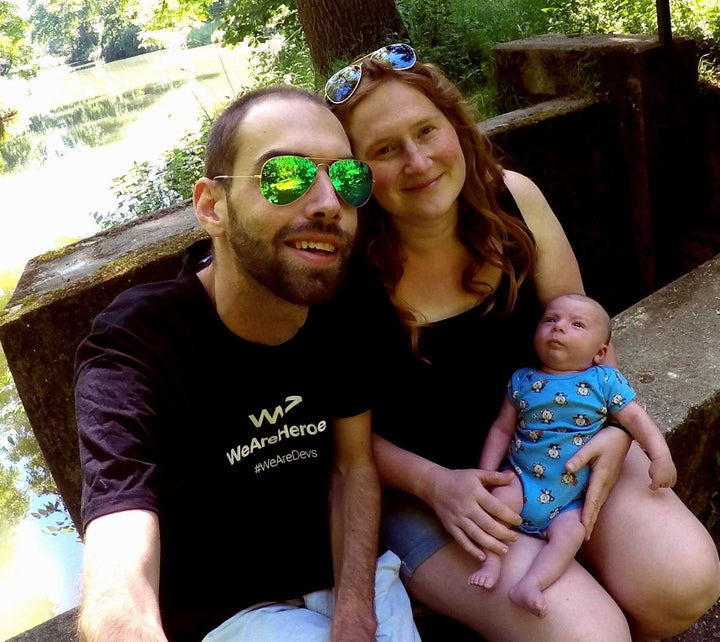 His online business has now grown to support all three of them and their life in the countryside, where he focuses his energy on spreading knowledge about Cryptocurrencies and helping others achieve financial freedom. He strives to help others achieve their own goals and truly believes that everything is possible if you just set your mind to it.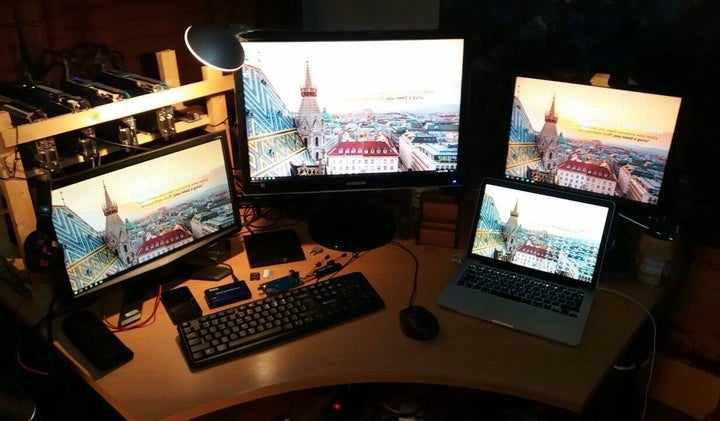 The secret to success he says is that,
"most people don't do the exact steps they know will get them to where they want to be. The only secret is just doing them, fear and wasted time are the biggest thieves of peoples dreams."
If you're interested in learning more about Jeff Lambert you can join him in his Facebook group where he teaches people how to take back control of their finances with Cryptocurrencies and how to be your own bank.