Darlene Cates' life really did mimic her art. The actress played Leonardo DiCaprio and Johnny Depp's morbidly obese mother Bonnie in 1993's "What's Eating Gilbert Grape." In the movie, Bonnie hadn't left the house in years. Before then, Cates hadn't either.
She spent five years at home, unable to walk, weighing in at 575 pounds, the Dallas Morning News reported. Today, Cates is nearly half her size -- and thinking about returning to acting.
In a video interview with the paper, the now 331-pound Cates said she receives letters from fans who say she has changed their perception of overweight people forever.
Having turned down roles that she felt portrayed her weight as a joke, she told the Dallas Morning News she had some projects lined up before the most recent of a number of health scares that left her in the hospital for nearly all of 2011. While she still can't walk, she is intent on being healthy enough to attend her grandson's confirmation in October.
Before she landed the "Gilbert Grape" role, she appeared on a 1992 episode of "Sally Jessy Raphael" about women who were home-bound by their weight, the L.A. Times reported. "This was something that I needed to do," she said in an earlier video interview. "I had already begun to feel better about getting out of the house, but it was a mighty big step." The author of the book "What's Eating Gilbert Grape?" brought a video of the "Sally Jessy Raphael" episode with him when he sold his screenplay and met with the movie's director, Lasse Hallstrom, according to the L.A. Times.
Dieting never seemed to work for long for Cates, the Dallas Morning News reported, as she turned to food for comfort when her husband, a Marine, was overseas. She even tried an early version of gastric bypass in 1981, People reported, which helped her lose 100 pounds at the time, until the weight slowly crept back on. (She later stressed that she doesn't believe surgery is a quick fix. "That thing that made you fat in the first place? They don't cut that out during surgery," she told the magazine.)
But her weight really became a problem after she contracted an infection related to a Dalkon shield, an early form of intrauterine contraception, the L.A. Times reported. But even after recovering from that, she wasn't able to stand, and she developed depression that made it hard to leave the house. Eventually, she began taking the prescription depression medication Prozac and joined a weight-loss program called Take Pounds Off Sensibly or TOPS, according to the paper.
Cates didn't say in the Dallas Morning News interview if TOPS is responsible for her most recent weight-loss success, but she is on the track to better health: She's started doing physical therapy, and no longer has to deal with diabetes.
Check out more inspiring weight loss stories below: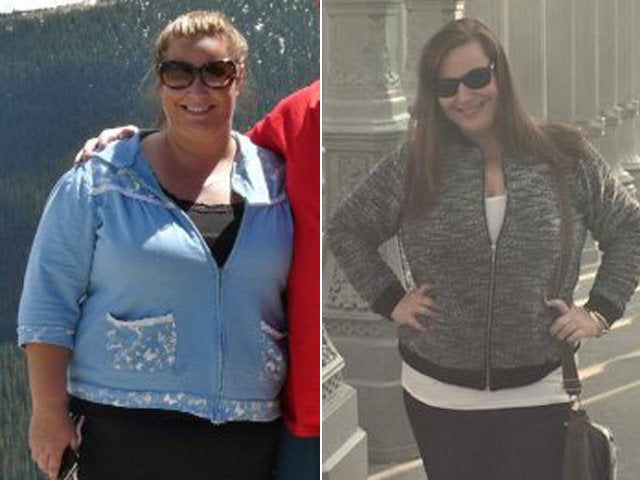 Weight Loss Success Stories