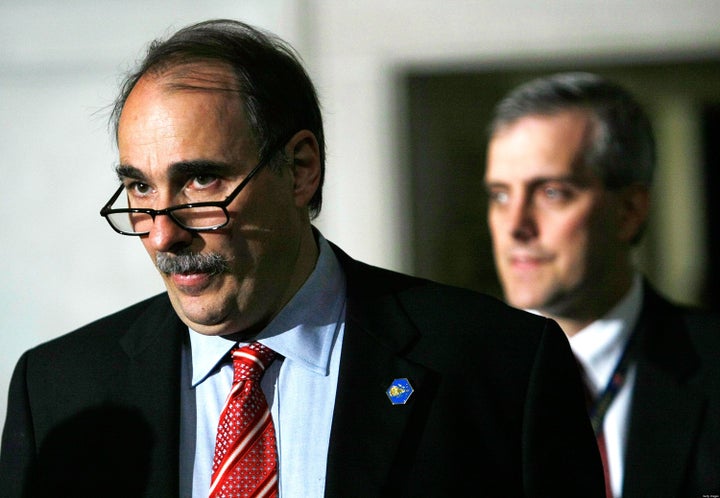 Most Americans know David Axelrod as a senior political adviser to President Obama. But last night, David and his wife Susan joined Katie Couric on CBS's 60 Minutes to discuss his other role -- as a concerned parent of a daughter with epilepsy.
"I picked her up, and she went into a seizure--arms extended, eyes rolling back in her head. I realized she'd most likely been having seizures all night long. I phoned my mother and cried, 'This is normal, right? Babies do this?' She said, 'No, they don't.'"
With the continuing seizures and a potential cure not even a topic of discussion, Susan ultimately dropped out of her MBA program to take care of Lauren full time. Even as their family grew and David Axelrod left the Chicago Tribune for a political career, Susan's focus remained on her daughter's epilepsy and the struggle to find adequate treatment.
"At first we thought it would be a passing thing; we never realized these seizures would define her whole life," David Axelrod has said.
The Axelrods are far from alone.
Epilepsy impacts up to three million Americans of all ages; more than multiple sclerosis, cerebral palsy, muscular dystrophy, and Parkinson's disease combined. Federal and private dollars invested in epilepsy research pale in comparison to those spent on other diseases.
"Every day 500 people are diagnosed with epilepsy and doctors don't know what caused it for more than 300 of them," according to Susan Axelrod. In 1998, the Axelrods and other parents of epileptic children decided to do something to help the staggering number of Americans who live with this disease. They founded Citizens United for Researching Epilepsy, or CURE, which has since raised over $10 million to fund over 90 cutting edge research projects into cures for epilepsy.
The 60 Minutes episode also featured CURE's scientific adviser, Harvard researcher Dr. Frances Jensen, and Captain Pat Horan, who has struggled with epilepsy after a traumatic brain injury incurred in 2007 on the battlefield in Iraq.
Because of their work with CURE, the Axelrods found Keppra, an anti-convulsant that was new in the early parts of this decade. It worked for Lauren, and she hasn't had a seizure in nine years. Though the drug doesn't work for everyone, Susan Axelrod is committed to continuing the research and finding an ultimate treatment or cure for epilepsy that works for everyone.
The Every Dollar Counts, Every Seizure Matters campaign hopes to raise $250,000 by the end of the year to fund a new research award. Meanwhile, friends and supporters of CURE are already organizing viewing parties for the Sunday segment.
You can make a donation to CURE directly via the widget below. Help us meet our current goal of $5,000 to find better treatments and a cure for epilepsy:
The CURE website offers many ways of working toward the eradication of epilepsy. Here's a list of several actions they encourage:
Watch the segment through CBS.com below:
Do you have your own experiences with epilepsy? Leave us a comment or e-mail us at impact@huffingtonpost.com. We want to hear from you!
Contributions made through the above widget go to the Causecast Foundation, the online donation nonprofit partner of The Huffington Post. Causecast does not take any fees from this transaction and guarantees that 100% of your donation, minus the PayPal transaction fee of .044%, will go to CURE.
Related
Popular in the Community