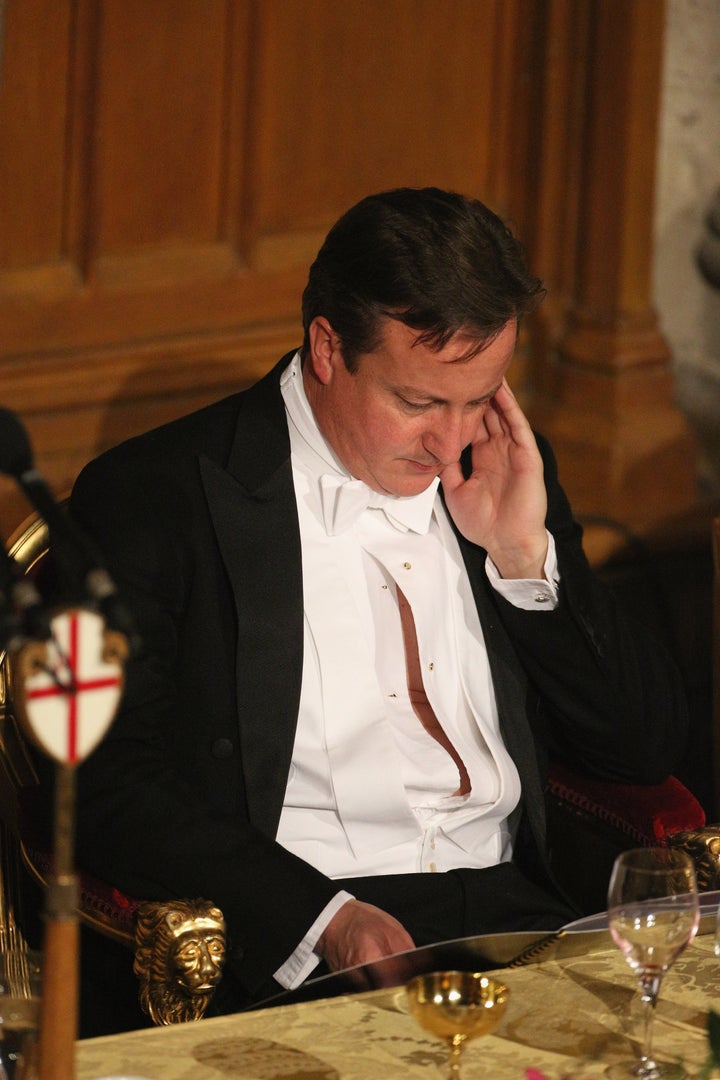 When you're one of the heads of state, you're expected to be on top of a lot of things: foreign policy, the tax code, trade agreements. And also, your shirt being properly buttoned.
Britain's first lady, Samantha Cameron, didn't appear to be around to flash the prime minister a subtle "FIX YOUR SHIRT" look, but luckily, he realized it soon enough and took to re-buttoning.
The Telegraph notes that the three leading causes of shirt gape are "too tight shirt, "too big boobs" and "too much dinner." We won't speculate on the cause of Cameron Cleavage-gate. We only hope the breeze wasn't too chilly on his exposed chest.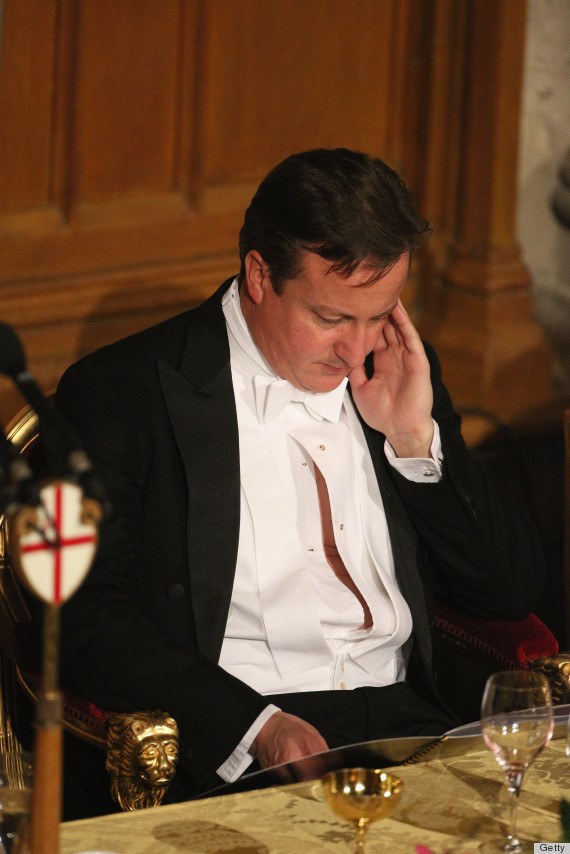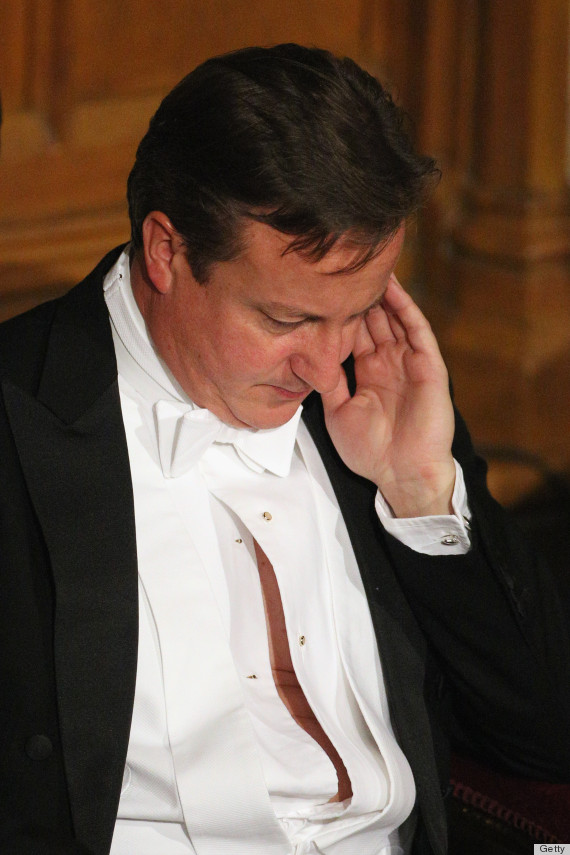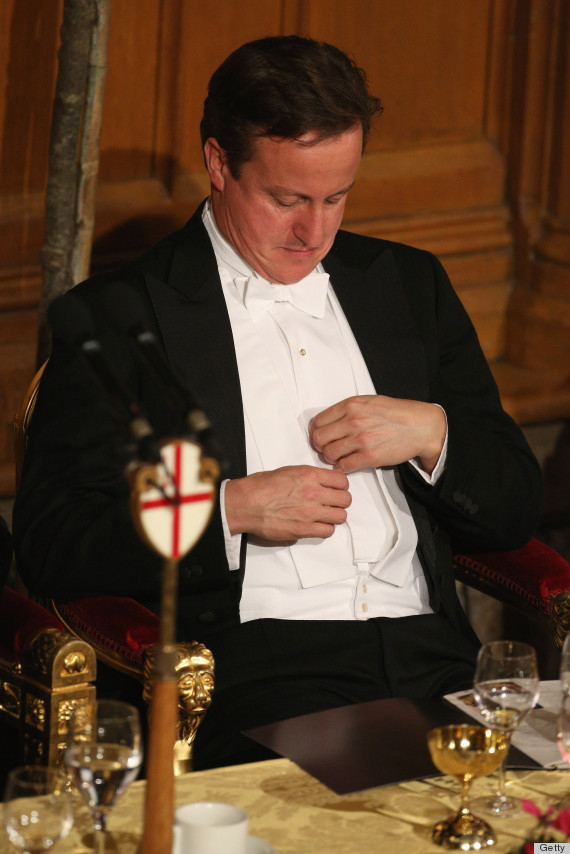 See more wardrobe malfunctions below!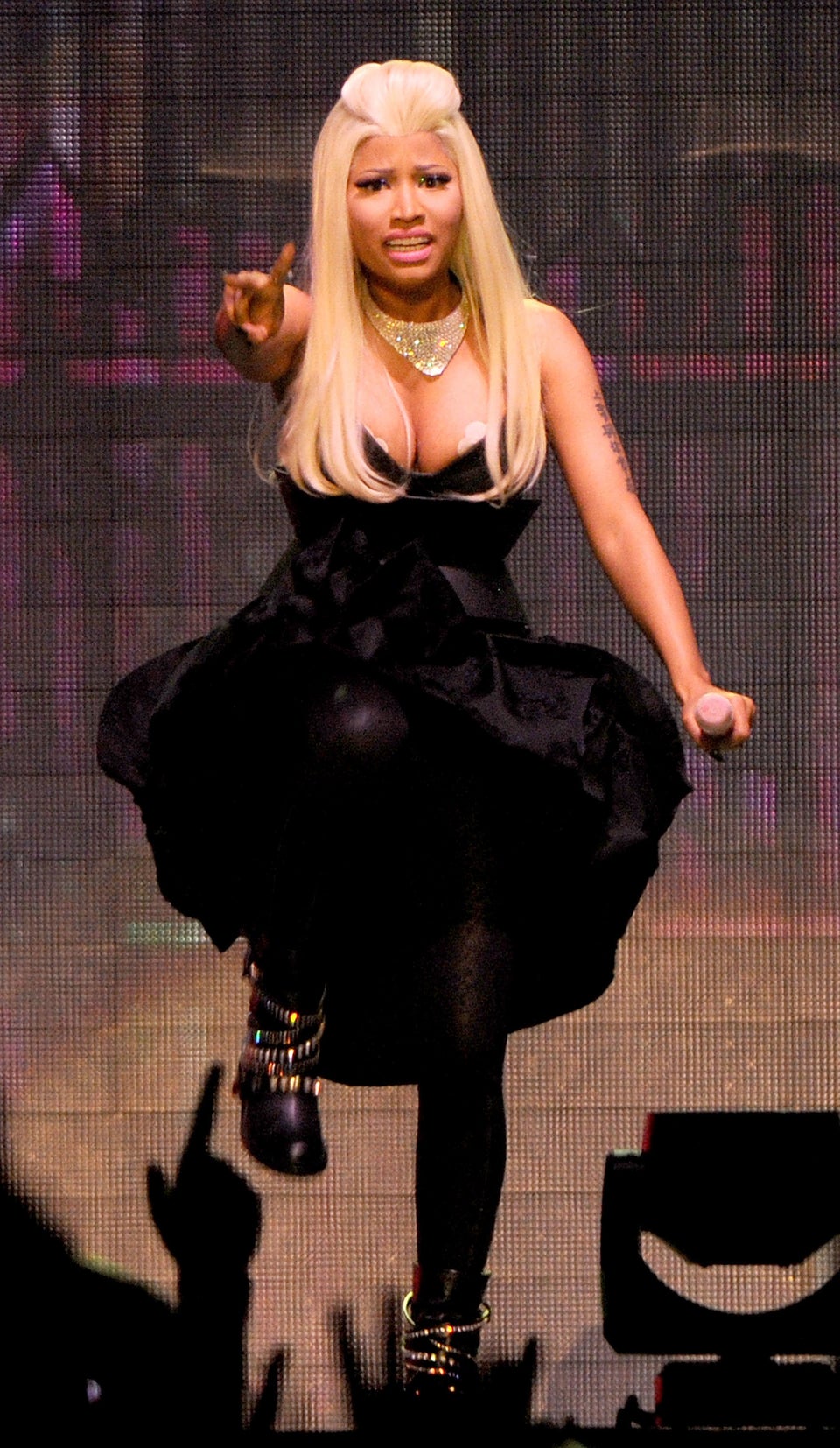 Celebrity Wardrobe Malfunctions (NSFW)