 There's an extra Chicago touch in the White House this holiday season, but it's not from Obama. David Lee Csicsko was among several local artists and designers who helped created this year's White House Christmas theme, "Joy to All."
(See below for photos of Csicsko's White House holiday handiwork.)
A mosaic artist who specializes in public installations, according to Reuters, Csicsko's work should be familiar to "L" riders who pass by the Red, Purple and Brown Line stop at Belmont: the gorgeous mosaics of children are his craftsmanship.
The White House was decked with Csicsko's stained-glass medallions that look like wreaths in the East Corridor and 10-foot-tall white wooden trees for the East Garden. The Tribune reports that Chicago artists -- including glassmaker David Condon, paper artist Jami Darwin Chiang and terrarium designer Heidi Feinerman --added their unique magic to the mix in the form of sculptures, banners and other installations; Feinerman reportedly made a small-scale model of the Bean in Millennium Park.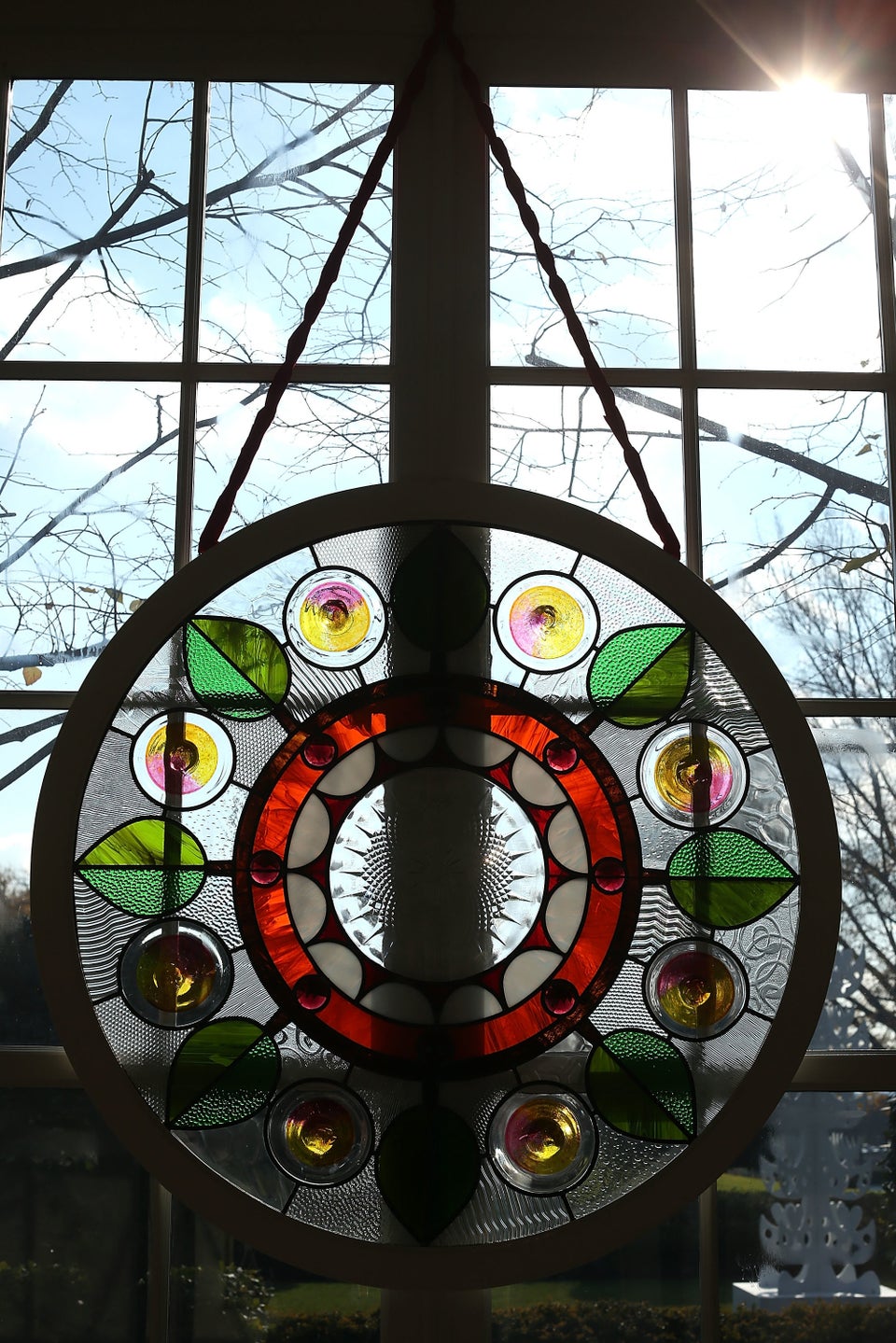 Chicago Designer Decks White House Halls
Related
Popular in the Community