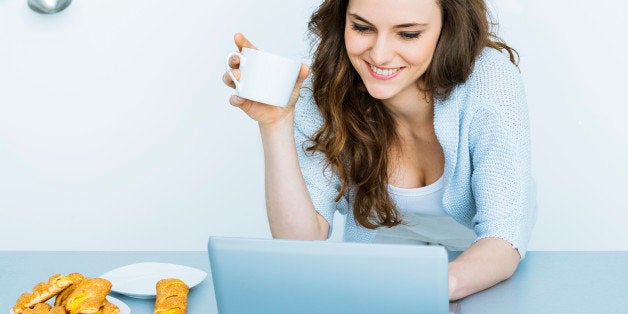 Yep, this is Aaronica coming back with something else that you may not like. Now I'm not writing this to start a war, but I do think that you should know the impact of your words.
Did you know that there's more than one way to parent a child and that just because someone else has a different method it doesn't mean that they're attacking yours? Moreover, did you know that just because some of us mothers share our personal stories, advice, and thoughts regarding our kids and our journey's DOES NOT mean we don't have feelings?
Sure, the popular saying goes that "Sticks and stones will break your bones but names will never hurt you" but this isn't true. Names and words hurt and we're all sensitive about our parenting techniques because we all love the little people that we've created whether we have a favorite one or not.
But here's the bigger thing: We're all imperfect and we shouldn't be judged based upon these imperfections. I've been reading comments on mommy sites for way too long where the authors of the posts are straight up bashed because they had the audacity to state an opinion that was something different than a commenter. Of course we aren't going to all agree but some of these comments and remarks are just downright nasty! Can't we all just play nicely?
As moms, we all struggle in different ways. Whether it's with post-partum depression, balancing motherhood with work, separation anxiety, sleeping, etc. we are all coming to the table with something that we could all use some help with. Instead of lashing out labeling someone as less than a great mother, perhaps kindness is a better option. I'm lucky that I have a husband, community and children that reinforce my own feelings on my mothering capability but not everyone has that. I've heard stories of women being in tears because of some of the things people have left in the comments sections and you know what, shame on those people leaving the malicious comments.
Some of you might be thinking that we've asked for it since we put ourselves out there but we don't do this to have someone send us hate mail via the comments. Many of us write our thoughts, advice, experiences to help other mothers--not be bashed by them. So the next time that your inner mean girl want to come out, remember that the person who wrote the article has feelings and the world can see what you're saying.