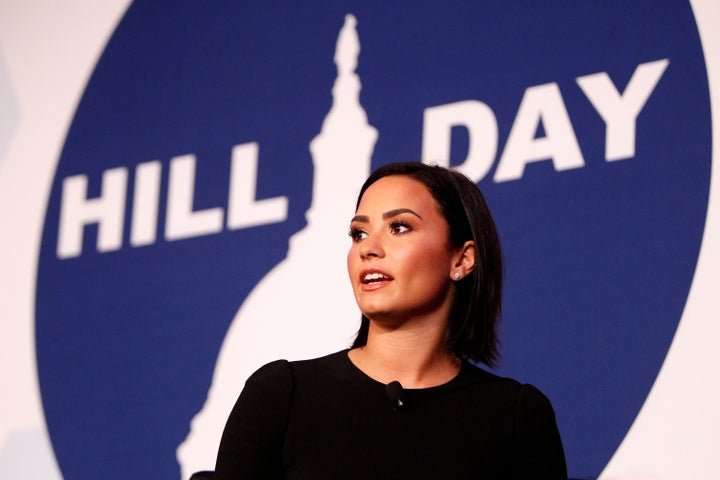 Many people who experience mental illness feel like they have to suffer in silence due to negative stereotypes associated with their conditions. Demi Lovato is actively working to change that.
As the face of the Be Vocal mental health campaign, Lovato is encouraging others to boldly speak out about mental illness. And this past week the singer took her advocacy one step further to Capitol Hill, where she urged policy makers to place a larger priority on mental health.
"We need better mental health care in America. We need more reform. It's very important that gets done so our communities and our country can grow and thrive," Lovato told The Huffington Post. "There's such torment with these issues, which I've personally dealt with as well. I hope my involvement just helps someone with mental illness in some way."
Nearly one in four people worldwide will experience a mental health issue at some point in their life, according to the World Health Organization. Lovato says if she can help any one of those people through her efforts, that would be reward enough.
"Anytime you're able to be of service, it kind of gets you outside of yourself and your own issues," she explained. "I can tell my story a lot, but it can sometimes be a little negative and it reminds me of how difficult it was. Doing things like [the Be Vocal campaign] really helps me get outside of those thoughts, and helping others has been incredible."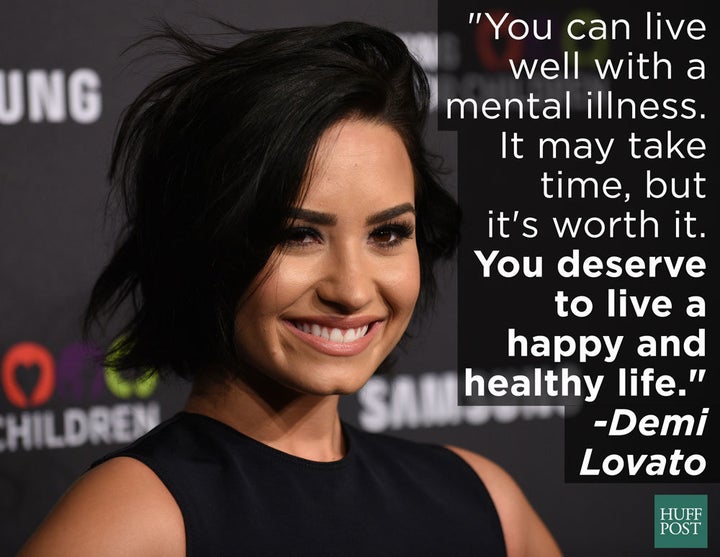 Lovato isn't the only Hollywood star who has spoken out about mental health issues, but she's arguably the most vocal and commands the widest audience. It's certainly refreshing to see more and more public figures using their status to create positive change -- a movement that hopefully continues to expand as time goes on.
Take, for example, actress Mara Wilson, who was diagnosed with obsessive compulsive disorder when she was younger. Earlier this year, Wilson teamed up with Project UROK, an organization that advocates for people to share their experiences with mental illness.
The more mental health is discussed in the mainstream, Lovato says, the more likely it'll be accepted.
"I think the taboo around mental illness will get to a better place because the conversation is becoming more common, even in the media," she said. "People are starting to pay attention. It's important that the stigma is taken away so people can feel like they can be vocal about it. That's where the change is going to start."
""Destigmatization is incredibly important. Mental health needs to be taken as seriously as physical health.""
Mary Giliberti, executive director of the National Alliance on Mental Illness, says that awareness days like World Mental Health Day are also important in giving that conversation the platform it needs.
"If we're really going to change stigma and the way people view others, we really need to get active," she told HuffPost. "When you think about how big the numbers are and how many people are actually involved in the issue, there's a real big disparity there. We think it's incredibly important to have these days to heighten the awareness."
Unfortunately, talking about mental illness publicly isn't enough. The key to dealing with any mental illness is finding the right kind of help, Giliberti stressed. Just like no one person is the same, how a person experiences a mental health issue is also not the same. Experts stress that treatment plans are not one-size-fits-all, but there are ways to make the process easier.
"It's important to get educated and empowered," Giliberti said. "Learn about the conditions and seek out assistance from a professional and other people. That support is critical and it helps people realize they're not alone."
Lovato personally finds that talking about what's going on in her mind gives her the perspective she needs, but says it takes work and time to uncover what works best for each individual.
"What I've learned is that when I vocalize how I'm feeling, it takes away the power of the emotion that can completely overcome me," Lovato said. "If I have the scarce urge to engage in self-destructive behavior -- because unfortunately I will deal with this for the rest of my life -- I talk to people. The most important thing is to speak up for yourself."
""The most important thing is to speak up for yourself.""
Ultimately, the singer wants people to understand that it's not only possible to deal with a mental health issue, but thrive in spite of one. An illness does not comprise someone's entire identity.
"You can live well with a mental illness," Lovato said. "It may take time, but it's worth it. You deserve to live a happy and healthy life."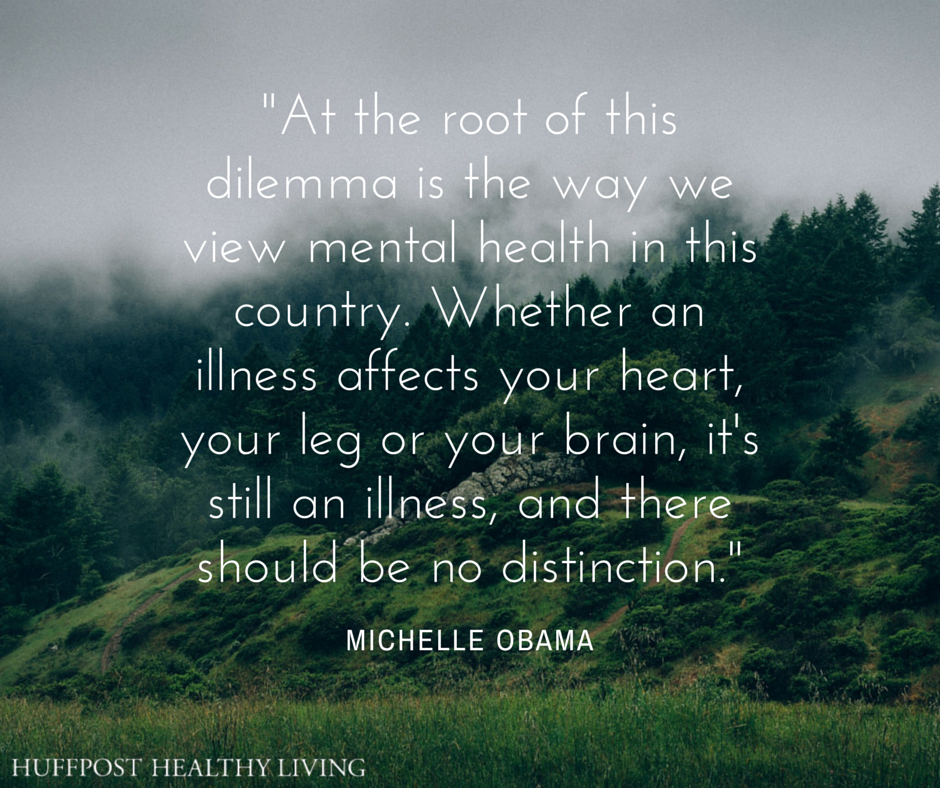 11 Quotes That Perfectly Sum Up The Stigma Surrounding Mental Illness
Related