3D printers have always kind of confused us --how can you print something that's not flat? (Hey, we're not too tech savvy.)
And hug it, it did. Aside from admiring the amazingly impressive technology, we can't help but notice that this is one sexy dress, what with the open-weave "fabric" and deep neckline. 3D printed or not, this is the kind of dress that would get a celeb noticed on the red carpet.
It also might make it really hard for her to sit down. 3D clothes are cool, but they just look super uncomfortable.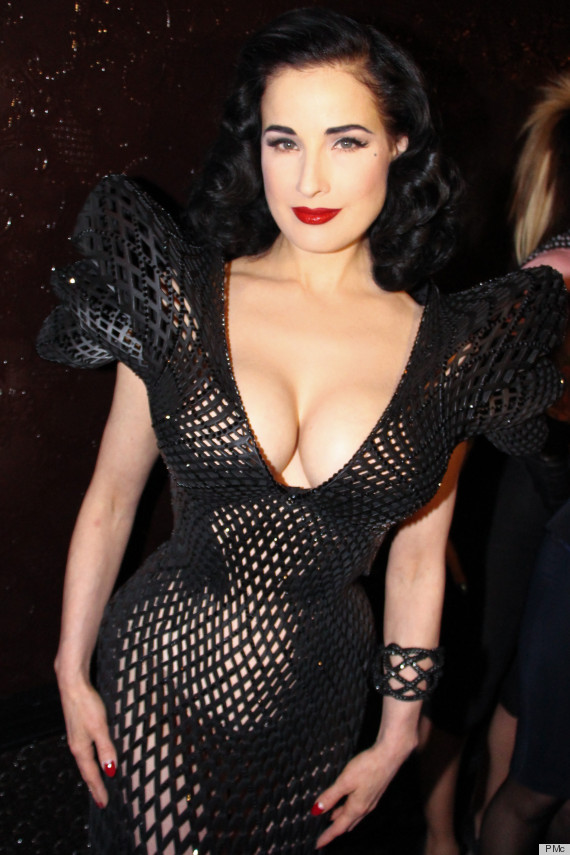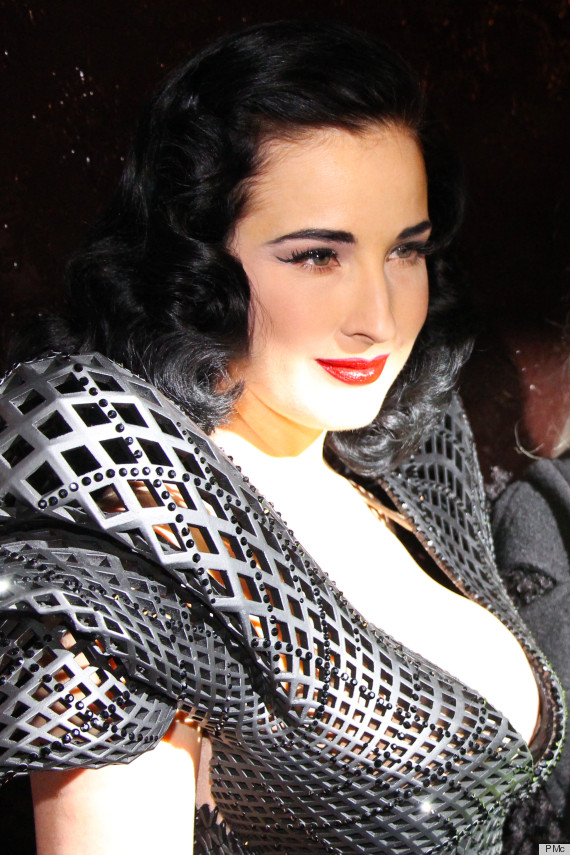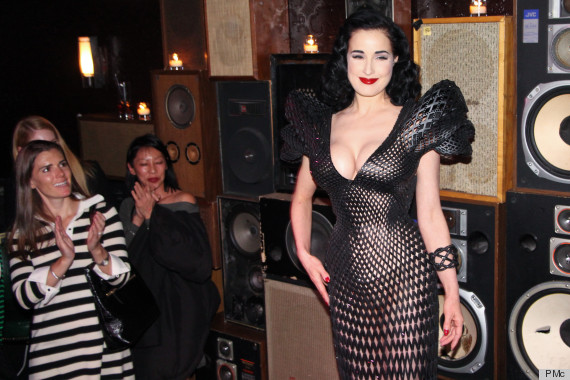 See the slightly more conventional outfits Dita's worn: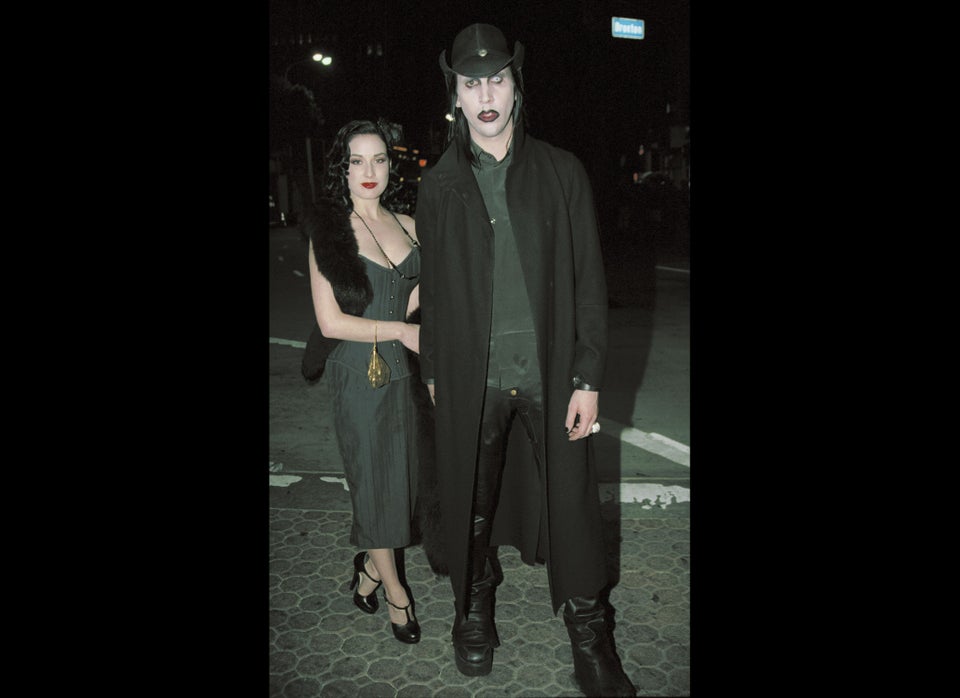 Dita Von Teese's Style Evolution
Popular in the Community