Whenever a new skirt length comes into style -- whether mini or maxi -- you can count on commentators to bring up the "hemline index." The economic theory, attributed to Wharton professor George Taylor, suggested that when folks were feeling flush, skirts got shorter and when times were tough, hemlines dropped.
I say this is one economic indicator that's passé. Taylor made his observation in 1926. Apparently, his point was that women who were well-off raised their hemlines to flaunt silk stockings. When women couldn't afford stockings, long skirts hid bare legs. Nowadays, I don't know any women who wear silk stockings... and tights are an inexpensive way to liven up a look. In addition, fast-fashion companies such as H&M and Zara have helped accelerate trends, which come and go so fast that they often wind up co-existing. And the Internet has democratized fashion. Anyone can start a fashion blog (for free!) -- one online community, Independent Fashion Bloggers, has 20,000 members -- and promote his or her own aesthetic. Liz Urso and Linda White launched their blogger-participation site Everybody, Everywear in January "as a way to show how everyday people can put their own unique spin on common items in their closet," says White. Each month, users of the site vote on a style theme, dress accordingly and share their photos. White says 250 to 350 fashion-loving bloggers have participated every month.
Recently, the theme was maxis, which have been gaining traction in both skirt and dress form among fashion bloggers in general, as well as the Everybody, Everywear participants. I don't get the feeling that the maxi-wearers are any more depressed about the economy than we've all been. Instead, they seem upbeat about trying a different look.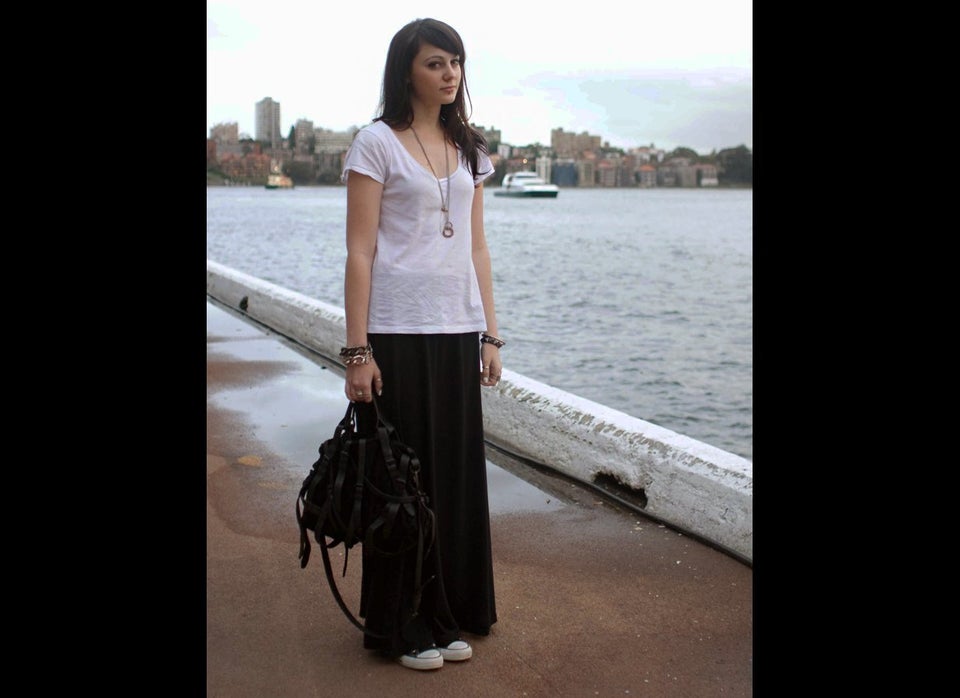 To the Max
Related