Dorothy Love Coates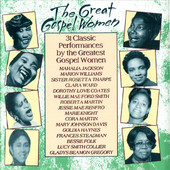 Gospel singer extraordinaire and civil-rights activist Dorothy Love Coates was born in 1928 in Birmingham, Alabama. Regarded as a high priestess of Gospel by Little Richard, Coates was the main engine of the Alabama-based Original Gospel Harmonettes, serving as vocalist and arranger. Often, during performances, Coates got so caught up in the spirit that members of the group would have to steer her back to the stage. It's said that Mr. James Brown fashioned some of his dramatic stage moves on her style. After her daughter was born with epilepsy and cerebral palsy, Coates virtually retired to care for her. Her last recording was in 1970; she died in 2002. The postwar title "Trouble," from the album The Great Gospel Women, has magnitude and grace.
Buy: iTunes.com
Artist: Dorothy Love Coates
Album: The Great Gospel Women
Pärson Sound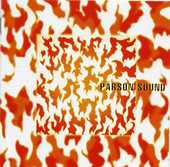 Pärson Sound is the Swedish psych-rock/jazz orchestra founded in 1967 comprising Bo Anders Persson (guitar), Thomas Tidholm (vocals, sax, flute), Arne Ericsson (cello), Torbjörn Abelli (bass), Urban Yman (violin), and Thomas Mera Gartz (drums). The ensemble stuck it out for just over a year, recording one ahead-of-its-time collection. In 1968, they were featured in Andy Warhol's Moderna Museet (Stockholm) installation. After disbandment, the core players refreshed first as International Harvester and later as Träd, Gräs & Stenar. From the '60s through the aughts, they've pooled 10-plus projects. Enjoy 20 minutes and 31 seconds of "From Tunis to India in Fullmoon (On Testosterone)," from their 1968 soundscape Pärson Sound. A traffic jam of delirious melody.
Buy: iTunes.com
Song: From Tunis to India in Fullmoon (On Testosterone)
Joan As Police Woman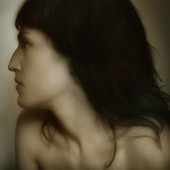 Joan As Police Woman is the brainchild of singer/multi-instrumentalist Joan Wasser. Born in Biddeford, Maine, Wasser attended Boston University, with a focus on violin. She built an admirable rep on Boston's heavily competitive music scene during the '90s. By 2002, in New York, Wasser formed her trio with a revolving cast including drummers Ben Perowsky and Parker Kindred and bassists Rainy Orteca, Timo Ellis, and Tyler Wood. With a near dozen releases to date, the Independent Music Award recipient has collaborated with Jeff Buckley, Sheryl Crow, Rufus Wainwright, Antony and The Johnsons, Elton John, the Scissor Sisters, and Lou Reed, among others. Download "Start of My Heart," from her 2008 pièce de résistance To Survive.
Buy: iTunes.com
Artist: Joan As Police Woman
Jeremy Enigk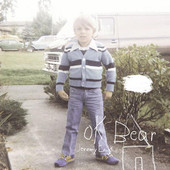 Seattle-bred singer/songwriter Jeremy Enigk, born at the close of the Nixon era, started making records as frontman of Sunny Day Real Estate by the early '90s. When the band went on hiatus in 1996, Enigk released his first solo effort, Return of the Frog Queen. In the aughts, he founded The Fire Theft and refreshed with Sunny Day Real Estate co-pilots William Goldsmith and Nate Mendel. Collaborations include Poor Old Lu, Bare Minimum, Scott Hunter, Rosie Thomas, Thirty Ought Six, Jeff Palmer, and a 21-piece orchestra! Credits include the score for The United States of Leland (unissued) and a collective 10 releases to date. Get "Sant Feliu de Guixols," from Jeremy Enigk's 2009 set OK Bear.
Buy: iTunes.com
Song: Sant Feliu de Guixols
Jackie Wilson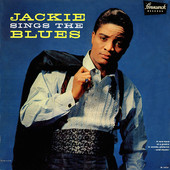 Soul/R&B crooner Jackie Wilson was born in Motor City amid the Great Depression. Young Jackie grew up on devotionals and started singing as a child. After tween membership in The Eveready Gospel Singers, Jackie headed into teenage entanglements with the law

--

and time at a correctional facility

--

where he picked up boxing, qualifying for the Golden Gloves at age 16. By the early '50s, he got back into music, recording for Dizzy Gillespie's Dee Gee label as "Sonny" Wilson. From there his trajectory was set via The Thrillers, Royals, The Dominos, and a solo career that gave way to countless chart-toppers and dozens of releases. Collaborations include Count Basie, Berry Gordy, Billy Ward, and Billy Davis. His personal life was riddled with misfortune and a heart attack in 1975 (whilst performing at a Dick Clark concert) that ended the superstar's career. Wilson spent the remainder of his life in continual care, passing away at the age of 49 in 1984. The Grammy Hall of Famer was also posthumously inducted into the Rock and Roll Hall of Fame (1987) and honored by the R&B Foundation's Legacy Tribute Award (2003). Remember him with "Doggin' Around," from his 1960 collection Jackie Sings the Blues.
Buy: iTunes.com
Album: Jackie Sings the Blues
Jack Beaver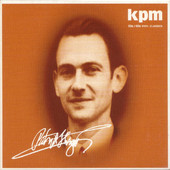 British film composer/pianist Jack Beaver was born just before the turn of the 20th century in London. After tenderfooted dues-paying, Beaver got his jumpstart with Gaumont-British Studios in the '30s. By the next decade, Warner Bros. contracted Beaver to man Teddington Studios's music division. Despite three decades and a near-70 scores to his name, Beaver was often uncredited. His rich oeuvre includes three Alfred Hitchcock films (international hit The Thirty-Nine Steps, Sabotage, and Young and Innocent), The Hasty Heart, The Prime Minister, It Happened Here (a posthumous release), and The Night Invader. Jack Beaver passed away in 1963; rediscover this erstwhile master with "The Iron Hand," from the '50s and '60s Vinyl Classics collection.
Buy: iTunes.com
Album: '50s and '60s Vinyl Classics
REAL LIFE. REAL NEWS. REAL VOICES.
Help us tell more of the stories that matter from voices that too often remain unheard.