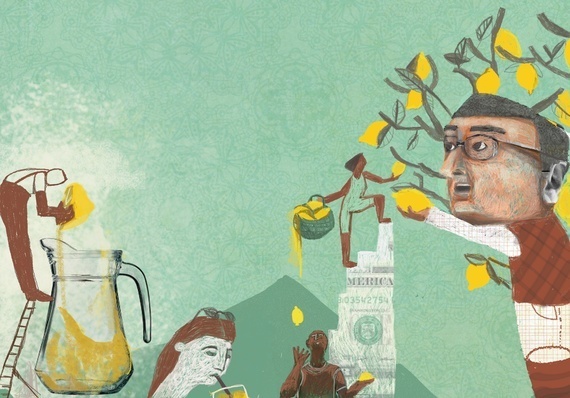 Hemendra is known in India as a financial genius. Over the years he has been building his reputation as a deal maker. Financial genes are in his DNA: his great grandfather was one of the founders of the Bombay Stock Exchange. He's partnered with big names: Merrill Lynch in the nineties and now BlackRock. But that's only one side of Hemendra's world ! Besides his amazing and charming daughters, he is passionate about wildlife and has decided to put big money behind this cause in India. Now his organization protects India's tigers and works with 82 national parks and reserves across 15 states. Thank you, Hemedra, for being yet another example of someone who uses their tremendous success to do good !
Hemendra, you've pledged your personal wealth for philanthropic endeavors through your foundation, Hemendra Kothari Foundation (HKF) and the Wildlife Conservation Trust (WCT). Can you tell me more about the initiatives supported by HKF and WCT?
The Hemendra Kothari Foundation (HKF) is a catalyst in the fields of education, health, sanitation, livelihood, conservation, sports and heritage and has worked with/supported over 200 NGOs in these areas as well as other causes. A large portion of the support has been towards education initiatives: running of schools for the underprivileged, special schools for challenged persons and setting up centers for higher education. About 600 schools (21 in the city of Nashik & the remaining in rural areas), 25,000 students and 800 teachers have directly benefited from our donations, while 37 NGOs received support for running community based services for children.
The Wildlife Conservation Trust (WCT) has a 360 degree approach to conservation by focusing equally on wildlife protection and community development (education, health & livelihood). WCT works in 118 national parks and sanctuaries across 20 states in India. It has equipped more than 1,800 anti-poaching camps and through its training programs, it has successfully trained over 5,000 forest guards.
WCT understands the value of education and works extensively with government schools in and around protected areas. Such efforts have benefited about 62,000 students and trained over 1,900 teachers in 500+ villages. The WCT water and sanitation project was designed to educate people living in rural India and provide guidance to local authorities in creating adequate sanitation facilities. Working with over 100 job and skill providers, WCT has helped find gainful employment for the youth in 360 villages. The WCT health initiatives include 370 health camps that have benefited over 15,000 forest staff members.
WCT's "Save Our Tigers" campaign, which has brought tiger conservation to the forefront of India's consciousness, reaches over 100 million people worldwide. WCT is also partnering with U.S. Agency for International Development (USAID) to further its tiger conservation efforts.
You seem to have a deep interest in wildlife, forest conservation and climate change. Where did this passion come from?
I have always loved the outdoors and the natural world, as far back as I can remember. During my childhood holidays in our family home in Matheran (a hill station on the outskirts of Mumbai) or visits to the Sanjay National Park in Mumbai, I always felt close to Nature. When I was in college, I took a course in the Himalayan Mountaineering Institute in Darjeeling. My treks in the Himalayas allowed me to absorb the magnificent landscape and its stunning beauty. I would also visit forests; but there is one trip which I believe started my real love affair with wildlife! We were on our way back from Nainital, when we took a detour to Corbett National Park. No sooner had we entered the park, when we saw a leopard, in all its glory, standing in the middle of the road, staring at us. I was mesmerized... and bowled over! We were there for only one night but I was enthralled by the beauty and the endless expanse of the jungle and its habitat. Countless visits followed to various forests and wildlife sanctuaries in and outside the country, with my family and friends. For me these trips are a meditation. The natural beauty, fantastic wildlife sightings, the sounds of animals and birds, the monkey alarm calls warning of approaching predators, to name a few; besides, of course, just breathing the fresh, clean forest air. Most importantly, I learned more and more from these trips, how vitally important and imperative it was to save our ecosystems. For instance, around 600 of India's rivers either originate or are fed by tiger forests. Therefore, their protection is not only for the tiger and other wildlife but also for water security and protection of the environment.
Your great-grandfather was one of the founders of the Bombay Stock Exchange, and you're a fourth generation member of a family of stockbrokers. What are some business principles (or key lessons) you personally learned that you shared with your own children along the way?
I was fortunate to be born into a family which for generations has been active both in business and community work. My great-grandfather was a visionary. Besides his stock broking profession, he set up philanthropic institutions, which are still standing today. His legacy was built upon by the generations that followed and was entrenched in my father as well, who in his philanthropic endeavours, thought more about others than he did for himself. So there was a natural extension of values and work ethics in our family; and a sense of responsibility to give back to society was always prevalent.
In an interview with Livemint, you spoke about more people, both young and old, getting involved in philanthropy over the last decade, and being open to giving. You also mentioned that you never had to push your children to get involved in philanthropy, and allowed them to explore this on their own. Do you think this "hands off" strategy could empower more next generation donors to give back?
My approach has been to not force my children into giving or to interfere in their philanthropic thinking. I believe it is something that they need to experiment with and discover for themselves; and build on their perspectives and ideas. Having said that, I cannot say that this is a hard-and-fast rule. Philanthropy is an inextricable part in many families all over the world, where there is interplay between the different generations, successfully working collaboratively in their philanthropic efforts.
How do you balance your personal and professional goals?
I don't have any particular goals. Till about 10 years ago I was immersed in my work as an investment banker; but I wish I had paid more attention and had a hands-on involvement in philanthropy rather than just a donor. I am happy to see that both my daughters are involved in their respective philanthropic efforts in their early years.
What is the greatest lesson you've learned as a businessman?
Be honest with yourself. Keep the right people around you. Don't take short cuts. Business ethics, integrity and hard work reap rewards.
Finally, do you think that by doing good, you're more successful?
I don't take that approach. It makes me feel good when I give.
Calling all HuffPost superfans!
Sign up for membership to become a founding member and help shape HuffPost's next chapter