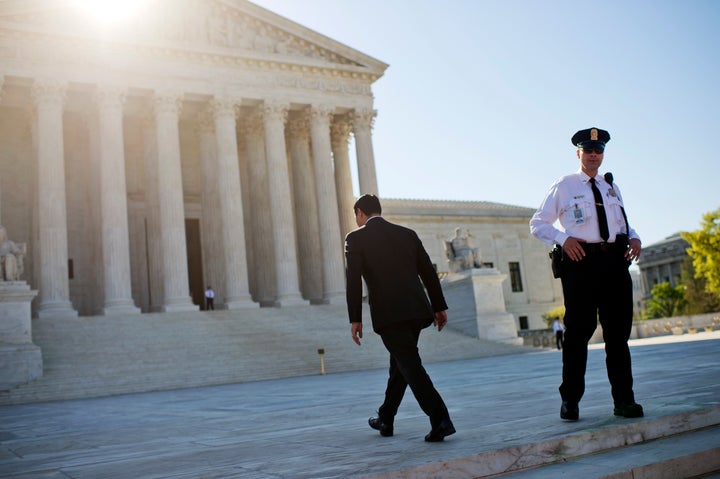 Specifically, Hanen determined that DOJ lawyers were not forthcoming about the fact that the administration had granted relief to thousands of undocumented immigrants under the challenged programs while the lawsuit was still pending. Hanen called this conduct "unseemly" and "unprofessional."
But the government on Tuesday "emphatically but respectfully" disagreed with that assessment, and asked Hanen to put on hold his ruling -- which, among other sanctions, orders U.S. Attorney General Loretta Lynch to take steps to ensure her department's ethics are in order -- while DOJ seeks to appeal to a higher court.
"The sanctions ordered by the Court far exceed the bounds of appropriate remedies for what this Court concluded were intentional misrepresentations, a conclusion that was reached without proper procedural protections and that lacks sufficient evidentiary support," DOJ said in its request to Hanen.
Lawyers for the department argued that if Hanen did not stay his order, the government "will suffer irreparable injury... resulting from impaired enforcement of immigration law." They added that compliance with the ethics education requirement could cost up to $8 million in direct expenses and lost manpower.
Hanen's order, which could affect up to 3,000 DOJ lawyers, "intrudes on core Executive functions and imposes heavy administrative burdens and costs on both DOJ and [the Department of Homeland Security] that cannot be recouped," the administration said.
More critically, DOJ challenged the part of Hanen's ruling that instructs the department to turn over the identifying information of thousands of immigrants who received deferred action from deportation under the announced initiatives. Immigration advocacy groups roundly denounced Hanen for going that route.
DOJ said that complying with this directive would be "extraordinarily burdensome" and "could undermine public trust in DHS's commitment to protecting the confidential information contained in immigration files."
This portion of Hanen's order "risks injury to tens of thousands of third parties who were brought to this country as children, and who are not parties to this litigation, in circumstances where the States have not identified harm that would justify such an intrusion," DOJ argued.
Patrick Rodenbush, a Justice Department spokesman, said in a statement that the government intends to seek review of the order in the U.S. Court of Appeals for the 5th Circuit.
In a separate declaration filed with Tuesday's motion, Leon Rodriguez, the director for U.S. Citizenship and Immigration Services, warned the court that disclosing this information would intimidate the kind of people who apply to his agency for various kinds of relief.
"I believe the production of such information would have a chilling effect on the willingness of individuals to seek a wide range of immigration benefits from USCIS," he said.
UPDATE: 6:30 p.m. -- On Tuesday afternoon, Hanen agreed to hold a hearing regarding DOJ's request on June 7. Stay tuned.
CORRECTION: An earlier version of this story described the events therein as having taken place on Monday, May 30. In fact, they happened on Tuesday, May 31.
Popular in the Community