On the morning after President Donald Trump fired FBI Director James Comey, he met with Russia's foreign minister in the White House.
The Wednesday meeting was especially newsworthy given the timing and circumstances, with Comey having reportedly just asked for more resources to investigate Trump associates' ties to Russia and the earlier conclusion of the U.S. intelligence community that Vladimir Putin's government interfered in the presidential election to boost Trump.
But one outlet did get in: TASS, a Russian state media organization.
In addition, Russia's foreign ministry quickly distributed photos of the Trump meeting with Lavrov and Ambassador Sergey Kislyak. And the Russian embassy even tweeted a shot of the president and Kislyak.
On MSNBC, Andrea Mitchell expressed disbelief over the White House giving Russian state-run media access to a meeting that was closed to U.S. press.
"The Russians had it all out globally while the White House press corps was kept out," Mitchell said. "It's unprecedented."
Several journalists also highlighted the unusual situation whereby the U.S. press became reliant on Russian government handouts for details about the U.S. president's meeting.
An unnamed White House official tried explaining TASS's access in a statement to The Hill's Jordan Fabian, who served as pool reporter on Wednesday afternoon.
"Our official photographer and their official photographer were present, that's it," the official said.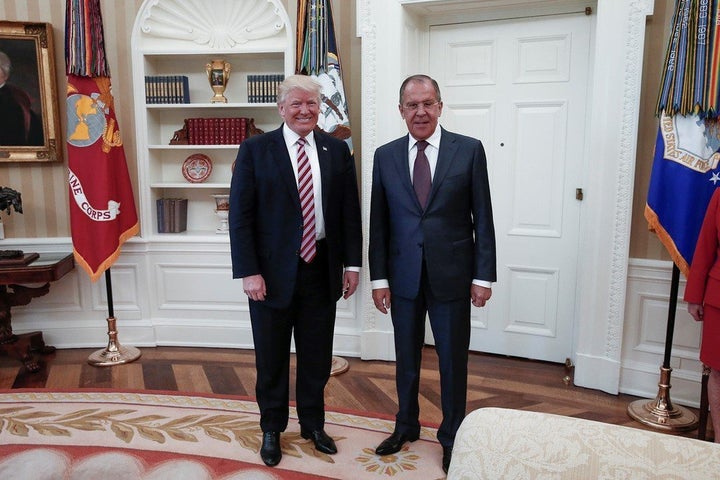 Popular in the Community