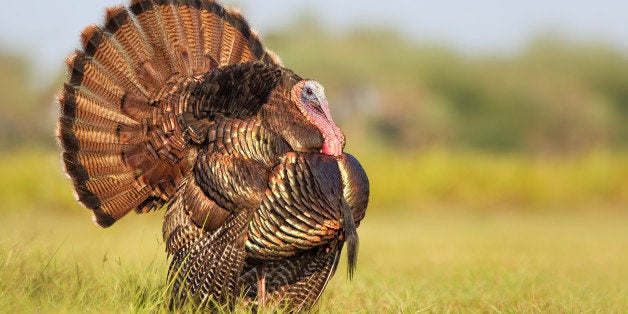 Is it just me, or does anyone else feel like we bypassed Halloween and Thanksgiving and went straight to Christmas? I kid you not, winter holiday decorations began emerging in malls, towns and stores in September. The recent Starbucks controversy has not exactly helped the "pumpkin spice" holidays, due to the national debate over Starbucks' minimalist red cup design. Despite the temptation to trade in my black cup of coffee for my standard Peppermint Mocha holiday drink (in a solid red cup), I did manage to take in and appreciate our often-neglected fall holidays. I spent Halloween weekend in New York City (something everyone should do at least once) and I am gearing up for a Thanksgiving holiday, filled with deep-fried turkey and Packer football.
This is also the time of year that I begin to reflect on the past year and look ahead to what's next. But before I jump feet-first into the New Year, there are still a few boxes I need to check before the ball drops. If retiring is in your future (whether sooner or later), I recommend following these five simple tips before submitting yourself into a tryptophan-induced* coma, and make sure your money is in tiptop shape for the New Year.
For starters, some experts say that we should be saving between 11-15 percent of our income to prepare for a safe and secure retirement. For many, that is a tall request. Perhaps a more attainable target would be to save at least 10 percent of the money we earn. 10 cents on every dollar. Luckily, there are number of ways to improve your savings plan:
401(k). Consider increasing the percent of pay you defer in your employer's 401(k) or other defined contribution plan. To receive the full benefit, you should at least take advantage of any employer match provided. To help reach your saving's target, regardless of the match, consider deferring 10 percent of your own money. These days, retirement plan providers make it very easy to increase your deferral.
Auto-Escalation. Many defined contribution plans allow you to select auto-escalation as a way to increase your contributions over time. This is a great way to gradually reach that 10 percent goal. For example, if you are at a 6 percent deferral rate today, you may be able to auto-escalate 1 percent over each of the next four years to get to 10 percent.
Stock Purchase Plan. Many employers offer stock purchase plans that enable employees to purchase stock at a discount. Many of these plans enable employees to make stock purchases through payroll deduct. This also adds an element of dollar-cost averaging as shares are purchased over time and markets rise and fall.
IRA Account. This option requires a little more effort, but the potential tax benefits of IRA savings can be hard to ignore. There is plenty of time to get the benefits of an IRA in 2015 and you could be well-positioned for 2016, and beyond, if you open an account today. If you already have an IRA account, consider increasing your contributions if you are not contributing up to the maximum.
Life and Disability Insurance. Having adequate levels of life and disability insurance are extremely important for most Americans. Unfortunately, there is probably no greater area where inertia and procrastination gets in the way of taking action - particularly as it relates to disability insurance. Our human nature often convinces us that we won't die or become disabled at an unexpected time. The truth, of course, is that no one is getting out of here alive, and our exact departure date is rarely scheduled on our calendars. If you are procrastinating, make 2015 the year where you check this box. You may be able to increase your coverage through an employer-provided plan. If that will not cover all your needs, schedule an appointment with an advisor to discuss insurance yet this year.
Five easy steps that we can consider and take action on before the end of the year. What tip speaks to you?
*I did do some research on tryptophan. Some of its potential side effects include heartburn, stomach pain, belching and gas, nausea, vomiting, drowsiness and loss of appetite. Turkey is a rich source of tryptophan. While I would never recommend skipping the turkey on Thanksgiving, do not let the side effects of the holiday season get in the way of locking-in a few smart financial moves in 2015 that will position you for a better 2016.
Calling all HuffPost superfans!
Sign up for membership to become a founding member and help shape HuffPost's next chapter