The appeal of the doughnut is not mysterious. Lovely, sweet dough, either puffy with yeast or dense with cake, fried gently in oil until golden brown and slathered with a crisply sweet glaze. No one, and we mean no one, is better at doughnuts than New York City's Doughnut Plant.
Chef and owner Mark Israel is well-known in NYC and beyond for his unusual flavors, perfect execution and long doughnut lines. In the gorgeous video below by Saveur, Israel explains how the pistachio doughnut, the bakery's first step outside the flavor box, became a hit.
Thank goodness Israel's father was wrong. Since pistachio and raspberry have gained fame, the Doughnut Plant has tried everything from peanut butter and jelly doughnuts to creme brûlée doughnuts and beyond. If you are ever in New York, we can't stress this enough: do not miss the Doughnut Plant.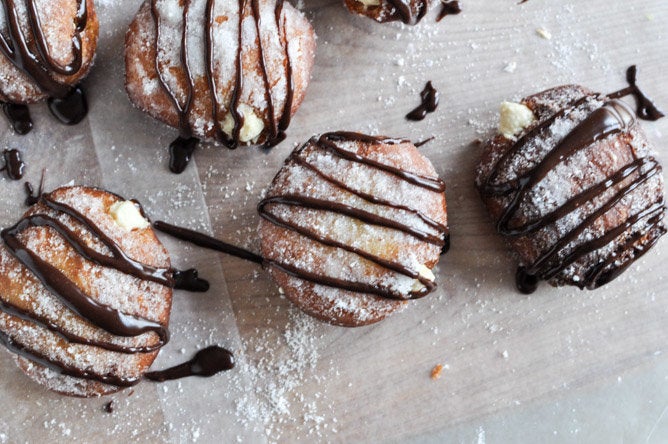 Everyone's Doing It: Homemade Donuts