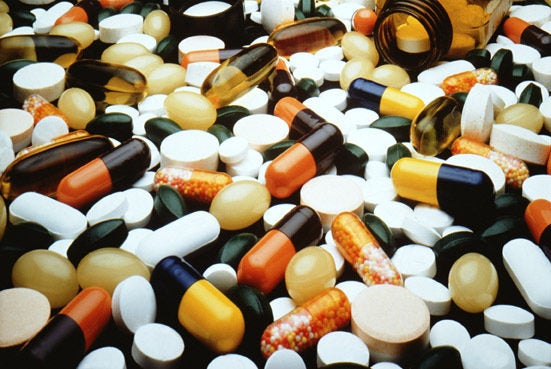 Special to Huffington Post, this story was reported and written by Kristina Peterson, Jacob Pearson, Vytenis Didziulis & Danielle Douglas of the Stabile Investigative Reporting Class of 2009, Graduate School of Journalism, Columbia University

A young man wearing a white polo shirt, glasses and a baseball cap faces the camera. For a
few moments his lips move before the video's sound kicks in.
"I just bought some Valium and Xanax from this online pharmacy," Bijan814 says in a YouTube video of roughly 10 seconds. Posted next to his video, a box directs viewers to the Web site anti-anxiety-pills.com, where they can buy drugs without a prescription.
While Internet pharmacies are nothing new, some of their promoters have begun to log onto YouTube to post videos such as these, publicizing Web sites that allow customers to purchase drugs online without a prescription.
Over the past four months, students at Columbia University's Stabile Center for Investigative Journalism have researched this development, starting with a focused search using the query terms "buy online" and a list of controlled substances from the Food and Drug Administration. We found close to 170 such videos that have nearly 65,000 hits. And then we went online and bought generic Prozac from one of the promoted sites -- without ever having a prescription.
Most of these YouTube videos are rough and cheaply produced. In one, a camera slowly pans around a sealed bottle of the stimulant Adderall before zeroing in on a cascade of pills poured on top of a laptop computer. "Buy Adderall online now from our new online store: click the link in the top right hand corner to buy now," says a pop-up box at the screen's base. At one point last month the clip had pulled in nearly 5,000 viewings.
In October, Congress passed the Ryan Haight Act, which explicitly prohibits the online sale of controlled drugs in the U.S. without at least one in-person doctor visit, building on earlier legislation that regulates controlled substances. Still, most of these videos lead viewers to at least 15 Web sites that allow them to order drugs online without a valid prescription.
"We do not require prescriptions but we recommend that they speak to their doctor before taking the medicine," said Tony Walker, a customer service representative for anti-anxiety-pills.com.
We asked John Horton, president of an online pharmacy verification site, LegitScript.com, to examine these 15 sites. "There's no question about it; these sites are operating unlawfully and are dangerous," he said.
But there's little incentive for YouTube to take down these traffic-driving videos. Many of the search pages that display these videos contain paid advertisements. And these ads generate revenue for YouTube, which is owned by Google.
Google shrugs off monitoring
YouTube videos that promote online pharmacies are not hard to find. Just type in "oxycodone" and "buy online," as we did, and links to numerous videos pop up. After our investigation unearthed 170 videos for various prescription-only drugs, we decided to test one out. We logged on to n1pills.com, a Web site promoted by many of those videos, and ordered 30 pills of generic Prozac for $37.97 plus $10.95 in shipping. All we had to do was fill out a short medical questionnaire--we never spoke to a doctor. Just over two weeks later, the drugs -- plus two Viagra tablets thrown in for free -- arrived, wrapped in a sheet of the Bombay Times.
The pills were sent from Pratham Pharma, Shop No. 8 in Mumbai and were labeled a "sample for trade" and "without commercial value," according to the customs slip. Multiple requests to n1pills for comment were not returned.
So we contacted Google to see if they were concerned -- both about the number of these videos and their content.
We emailed a link for one suspicious video to Scott Rubin, a Google spokesperson who answers questions on behalf of YouTube. Almost immediately, YouTube pulled it. Rubin said the video was taken down due to a violation of the community guidelines. Those standards prohibit users from posting unsuitable videos that YouTube says break its "common sense rules." He said YouTube could not be expected to monitor every posted clip, with 15 hours of video uploaded on the site every minute. Instead, he said, YouTube defers to their "hundreds of millions" of viewers to flag videos they think violate the guidelines. "We have a system to take down any video that violates the guidelines, whether there are others like it or it is a singular violation," he said.
Similar videos will remain unless users point them out. Rubin said there is no specific threshold number at which point YouTube on its own would take down all impermissible videos.
And based on its business model, which relies on traffic generated by videos, YouTube can earn revenue from the postings. After Google, You Tube is the second most popular search engine. When a user searches on You Tube, a list of related ads appear on screen. These "sponsored links" come from advertisers, who pay every time users click on their ads.
Last year Google made just over $21 billion in total advertising revenue, according to its 2008 annual report. Sites that use Google to advertise, including YouTube, account for 31 percent of Google's ad revenue, according to the annual report. But You Tube by itself is not profitable; analysts at Credit Suisse predict the site will lose $470 million in 2009.
YouTube does not accept ads for drugs sold online, Rubin said. So we showed him numerous sponsored links to online pharmacies and asked him to explain why these were on You Tube search pages.
Rubin said that those ads were sold through Google, which allows online pharma ads. Internet drugstores can advertise on Google network sites so long as they are approved by PharmacyChecker.com, an independent company that vets online pharmacies and affiliate sites that link to them.
But we found that this system is not exactly foolproof. One YouTube paid ad -- not a video -- directs viewers to Oxycodone.Wholesalevipclub.com. But that site would never be verified by Pharmacy Checker, said its vice president, Gabriel Levitt. "We've never had a member that had 'oxycodone' in its name," he said.
Then, just a couple of days later, the link on the ad was changed to Cheapmeds.Wholesalevipclub.com. Experts said Web sites sometimes tweak their sub-domain names to circumvent verification standards. In this case, the site swapped "oxycodone" with "cheapmeds." As of today, Oxycodone.wholesalevipclub.com is once again advertising on YouTube.
"Sometimes they do it to obfuscate the rules," said John Horton, president of online pharmacy verification site, LegitScript.com. Cheapmeds did not answer multiple questions sent via email, but did confirm that they offer oxycodone.
"Yes we sell oxycodone," said someone responding from a customer service email account. "If you join [the membership site] and need help finding it please email for assistance."
Despite appearances, the site does not actually sell drugs -- it just refers users to other sites that do, Levitt said. When we tried to purchase oxycodone, the site charged us $29.95 for a membership and forwarded us to a page that listed oxycodone as "in stock." But when we tried to buy the drugs, the site shuttled us back to the same membership page asking for another $29.95.
When we asked about Cheapmeds, Pharmacy Checker terminated the site's membership that day. Levitt would not say why, but reiterated that Cheapmeds was simply a referral site. Still, the paid link was never pulled from YouTube and several days later its membership had been reinstated.
Rubin said Google has faith in Pharmacy Checker's process. "When a site loses its verification status from PharmacyChecker, Google is notified and we take prompt and appropriate action to disable ads from that advertiser until such time as the verification status is reinstated," he said.
And Cheapmeds is not the only example -- several other Pharmacy Checker-approved sites have recently had their membership revoked. Levitt said Pharmacy Checker does find through its monitoring that a "small minority" of sites are no longer in compliance.
"From time to time, Web sites will act in bad faith," Levitt said. "That's not the norm, but it does happen."
Attracting a younger audience
Posting videos on YouTube gives drug salesmen access to a large audience -- and a young one.
YouTube estimates most of its users are between 18 and 55, but research shows its audience is significantly younger. Roughly 22 percent of YouTube's viewers are 17 years old or younger, according to February 2009 demographics from comScore, Inc., a company that tracks online behavior.
These users visit the site frequently. Around 51 percent of its users visit the site at least weekly and another 52 percent of visitors between the ages of 18 and 34 share videos often, according to a YouTube fact sheet.
These demographics are important considering that research has found younger children to be susceptible to drug addiction. Almost 9 percent of teenagers between 12 and 17 years old admitted to abusing prescription drugs sometime in the past year, according to a 2006 survey conducted by Columbia University's National Center on Addiction and Substance Abuse.
CASA, a leading research institution on the Internet pharma industry, found that the Internet provides "widespread availability" to prescription drugs. In 2008, it found 365 Web sites either advertising and selling prescription drugs, only two of which were legitimate online pharmacies certified by the National Association of Boards of Pharmacy. The number of rogue pharmacies is likely much higher, according to Horton. Legit Script counts 36,438 online pharmacies in its database, of which 234 meet its standards.
A danger is that armed with nothing more than a credit card, children claiming to be at least 18 may be able to purchase drugs online without consulting their parents or visiting a doctor. Many sites only ask customers to fill out an online medical questionnaire.
"A legitimate doctor-patient relationship includes a face-to-face consultation," said Joseph Rannazzisi, deputy chief of enforcement for the Drug Enforcement Administration, in a July 2008 report. "Filling out a questionnaire, no matter how detailed, is no substitute for this relationship."
Lurking behind certain videos, a "notorious" rogue
Some of the Web sites that sell drugs insist their customers present valid prescriptions and simply make buying drugs more convenient. But most YouTube videos promote sites that verification agencies never approved.
Two of the sites with the highest number of videos on YouTube, n1pills.com and all4pills.com, direct viewers to Ypills.com, a rainbow-colored, easily navigable site offering a broad menu of drugs. The National Association of Boards of Pharmacies, which vets and inspects online pharmacies, does not list YPills as a site that passes its standards.
Legitscript.com, the online pharmacy verification site, lists Ypills as a "rogue pharmacy" that is "affiliated with" the GlavMed or "Canadian Pharmacy" network of online drugstores. Legitscript describes Glavmed as "a notorious spamming and counterfeit prescription drug operation" that operates thousands of websites from China, Russia and other places.
"GlavMed is believed to have ties to the criminal 'Russian Business Network,'" researchers at
Cisco and IronPort said in a 2008 report on Internet threats.
There are some 130 You Tube videos that lead viewers to YPills, most of them drab slideshows that provide little information other than the Web site's address.
Cops on a new beat: policing the Internet
YouTube is not breaking any laws. And it is unlikely to be held liable for hosting any of these videos or ads, said experts like Harvard Professor John Palfrey. The Communications Decency Act of 1996 gives Web sites broad free speech protections.
Still, efforts to police Internet activity may be on the rise.
Craig Butterworth, spokesman for the National White Collar Crime Center, said rising numbers of law enforcement agencies are starting cyber crime units and patrolling online activities. "As Internet-based crime continues to proliferate, law enforcement is paying more and more attention," he said.
Some agencies are themselves using YouTube as a means to broadcast their own safety messages. In a June 2007 video, the Food and Drug Administration warns viewers of the hazards of buying drugs online. In between blurry images of a person Googling and extreme close-ups of illegal pills, a spokeswoman sternly advises watchers not to order drugs from illegitimate Web sites.
"Many people are choosing to buy prescription drugs online," the spokeswoman says. "But unless they're very careful, this can be a risky undertaking."
With additional reporting by members of the Stabile Investigative Reporting Class of 2009, Graduate School of Journalism, Columbia University
Calling all HuffPost superfans!
Sign up for membership to become a founding member and help shape HuffPost's next chapter