The statue of dark writer Edgar Allan Poe is almost ready to see the light of day.
The piece features the writer holding an open briefcase with a large raven beside him. A rear view reveals papers and a heart spilling out of the case.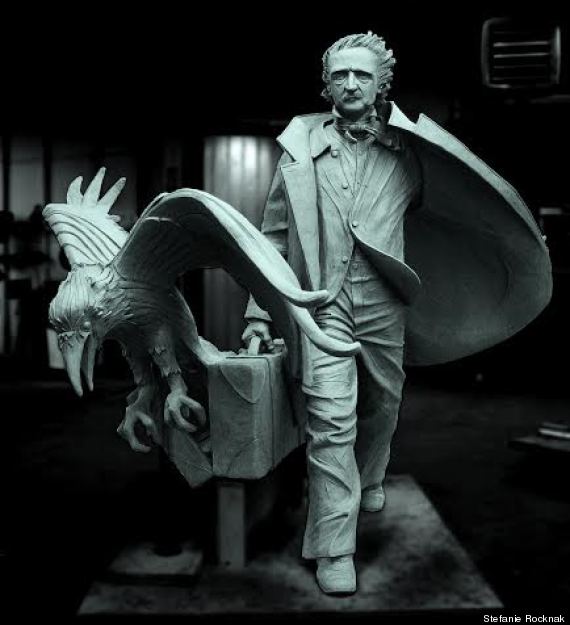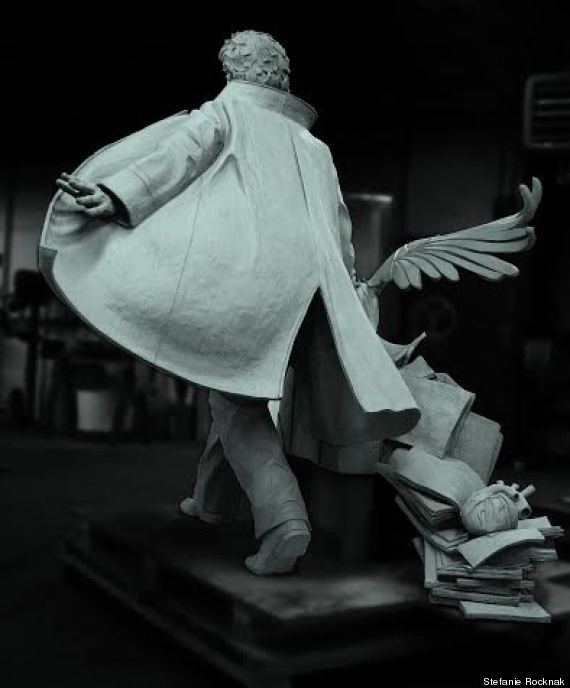 Poe, perhaps best known for his poem "The Raven," was born in Boston and later published his first book of poems and most famous short story, "The Tell-Tale Heart," there, according to the foundation. He also stirred animosity in the city for criticizing other poetry styles.
The sculpture, a clay work being cast in bronze, is supposed to show the writer just off the train and walking toward the house his parents were likely living in at the time of his birth. "This is a triumphant Poe, returning confidently after a lifetime of literary creativity," Rocknak told The Huffington Post.
As for the imagery, Rocknak said, "The raven represents his global fame and endurance, the trunk full of papers symbolizes the scope and power of his work, and the trailing pages are engraved with texts published in or written about Boston."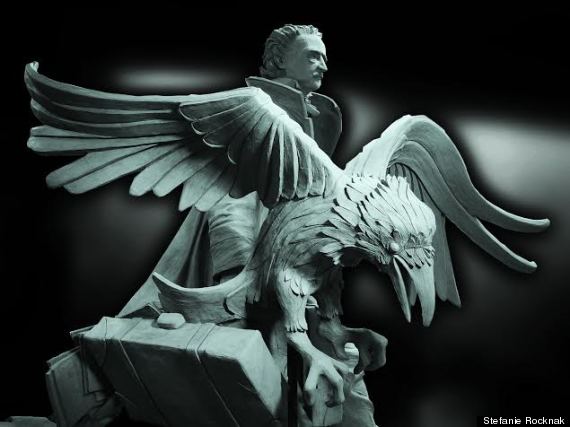 The statue will stand in Poe Square at the intersection of Boylston Street and Charles Street South.
Rocknak, a professor of philosophy at Hartwick College in Oneonta, N.Y., was chosen for the commission out of 265 proposals. "I'm not going to lie," she wrote in an email. "It was a wonderful feeling to win. But of course, I was anxious too, I knew that this would be a high profile piece."
The artist added that working on the project "has only deepened my appreciation for his work."
Popular in the Community