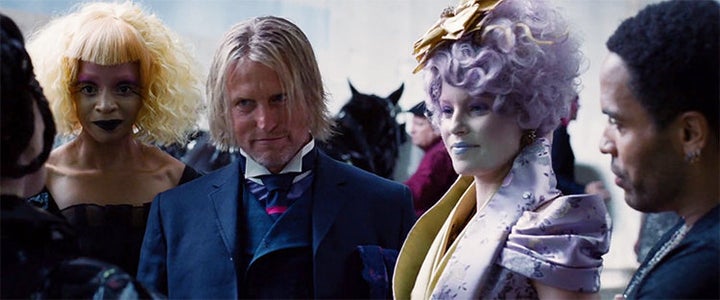 The odds are ever in favor that Effie Trinket is about to blow your mind.
It's a 'ship fans have wanted for a while. Peeta and Katniss are matched up, and then there's Annie and Finnick, so why can't Effie and Haymitch get a little love, too?
Near the end of the movie, it finally happens. As they're saying goodbye, Effie and Haymitch plant a big wet one on each other. Then, all of Panem probably rejoices. Hayffie (Haymitch + Effie) appears to be a thing.
But it turns out there's something about that big moment you probably didn't know: It wasn't even in the script.
The Huffington Post recently asked Effie herself, actress Elizabeth Banks, about the smooch.
"We planned that moment. Woody [Harrelson] and I went into that moment, that wasn't written, we improv'd that," said Banks. "We decided to do it, and the director was like, 'I love it. Let's try it again.' We also did it without a kiss, and we let him decide in the editing room, and we love that he kept it."
OK, obviously we wanted to talk about this all day, so we asked Banks if fans were supposed to pick up on romantic feelings between the pair. She laughed, "I hope so."
"I think they definitely did," she continued, "Yeah, I think they have a long shared history and neither one of them is going to the altar anytime soon, so for me it's just about [how] they have a really deep connection."
In addition to making "Hunger Games" fans (and Hayffie shippers) happy, this year Banks is also spreading the love with the help of American Greetings' #ThankList.
She explained, "It's sort of like a bucket list, but instead of things you want to do before you die, it's people you want to thank. It's a great reminder to me to look back and think about the people who have really made a difference in my life, who you sort of forget or overlook."
As part of the campaign, for every #ThankList created on social, American Greetings is donating $1 to the United Way to help fight hunger, which Banks calls "amazing."
Something else that's pretty amazing are the reports that Lionsgate is looking into making "Hunger Games" prequels. Like her co-star Natalie Dormer, Banks says her participation in more movies depends on one thing:
"I would leave that up to Suzanne Collins, the creator of the series. Whatever she wants to do, I would be down for," said Banks.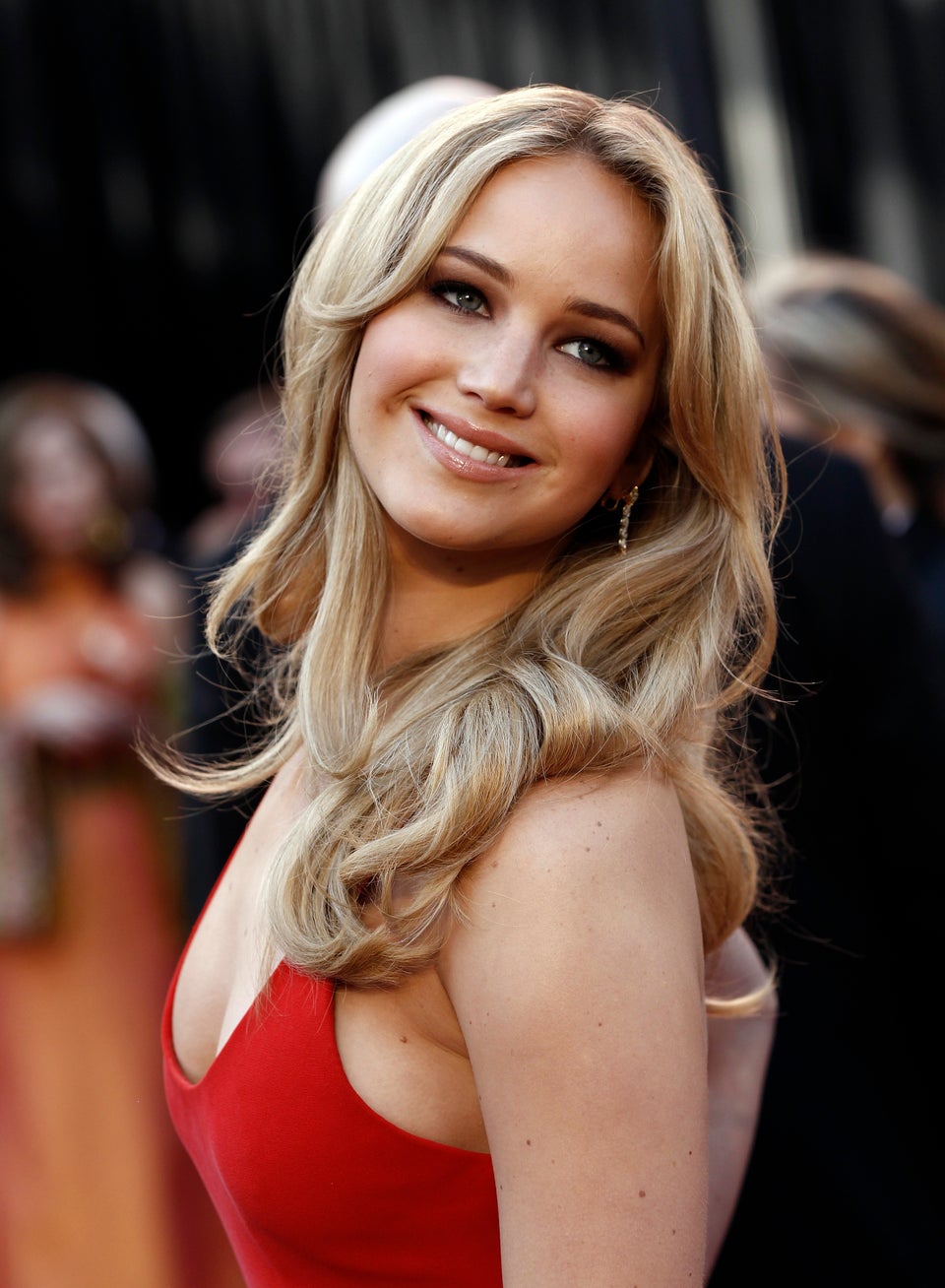 Jennifer Lawrence: 100 Sexiest Pics
Popular in the Community