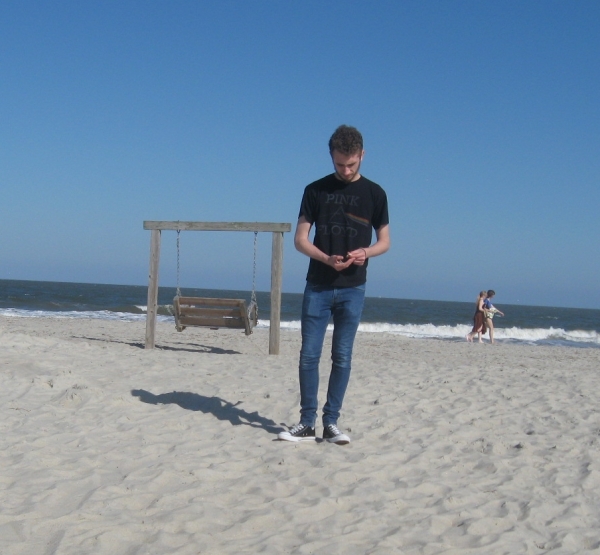 You don't like it when I'm sentimental, but how can I not be today? You're heading off to college and there are a few things I've got to say.
You were born an original and inspired me to see the world anew. Not through the prism of pink that I had known, but through the eyes of a boy who delighted in stories about superheroes, and tales of the impossible. A boy who found beauty in bugs and things that go bump in the night; a boy who swung from the limbs of a tree and made magic swords from the branches it dropped and slew dragons and monsters and bad guys.
You're a boy after my own heart.
There's no one more fun to share a meal with, or more willing to help make homemade biscuits at midnight, then devour them with apricot jam.
And when you got sick that cruel year, it was me who got mad at the world, not you. Then, just when it seemed the illness would never end, it did... though admittedly, we were never quite the same. Now there's a shadow that lurks behind us.

Movies are your future. You told me so when you were nine years old. And now here we are, packing up your suitcases, so you can go away and learn how to make them the way you dream them in your beautiful, complicated head.
While you're away, be the friend you'd like to have. Go on adventures, but promise you'll pause first to consider the what-ifs. Be spontaneous, but believe me when I say that some things cannot be undone. Choices are exactly that -- choices -- and dares are designed by bullies, not friends.
We tried to instill the right values in you -- hone them -- and value your impact on others and the world at large. What do you stand for? Actions have repercussions and people will judge you less sympathetically now that you're on your own.
Don't expect to do everything right, right from the start. Anyone who has ever accomplished anything made mistakes -- but they learned from them. Learning is a process, and this is your time to ask questions and seek answers, to make the most of the gifts you've been given and the opportunities you've been granted.
The clothes you laid out are ready to go. I added a few things -- more hats and gloves for the winter, and an extra blanket. Linens and towels, bandaids and balms. Your favorite books and comics. All pieces of your home, for your new home.
There's one more thing. Wherever you go, whatever you do, put it in your jeans pocket and keep it in your heart:
And when you need it most, let it see you through.
REAL LIFE. REAL NEWS. REAL VOICES.
Help us tell more of the stories that matter from voices that too often remain unheard.