 WASHINGTON—Environmental groups are launching a multi-million dollar television advertising blitz to defend vulnerable members of Congress in four states.
Five environmental groups are pitching in for ads in North Carolina, Iowa, Michigan and Maine, beginning Monday, that back House members and senators who have supported key environmental measures. The groups are paying separately for the ads, which cost a combined $4.95 million, according to a source familiar with the campaign.
In North Carolina, the Southern Alliance for Clean Energy is running an ad supporting Democratic Sen. Kay Hagan, praising her for "holding corporate polluters accountable."
"Who's behind the attacks on Kay Hagan? Oil industry billionaires, that's who," says the ad. "They want to undermine the air safety standards that protect us, and Sen. Kay Hagan is working to stop them." The ad is running in the Raleigh-Durham, Charlotte and Greensboro-Winston-Salem markets.
Well-heeled conservative groups have been running ads against Hagan since last year, including Americans for Prosperity, American Crossroads, Americans for a Conservative Direction, and the Senate Conservatives Fund. The media buyer for the environmental group estimates that the conservative groups together have spent $9 million on ads in the state in 2013 and 2014. The American Petroleum Institute and the American Energy Alliance have spent another $313,000, according to the environmental group's calculations.
In Des Moines, Iowa, the Environmental Defense Fund and the Mom's Clean Air Force are running ads in support of Rep. Bruce Braley (D). Braley is running for Senate, hoping to replace retiring Democratic Sen. Tom Harkin. The Sierra Club is sponsoring an online advertising campaign for Braley in Iowa.
Sen. Susan Collins of Maine is the only Republican the groups are supporting in the blast. The ad for Collins, sponsored by the Environmental Defense Fund and the Mom's Clean Air Force, is running in Portland and Bangor. "Sen. Susan Collins is confronting climate change that threatens our water and working to make Maine a clean energy leader," it says.
The American Sustainable Business Council Action Fund is running ads supporting Rep. Gary Peters (D-Mich.) in Grand Rapids, plugging his support for the automotive bailout in 2009. "Gary Peters fought for the auto rescue," says the ad, "standing up to Washington politicians who'd let our auto industry fail."
Americans for Prosperity has been running ads attacking both Braley and Peters for voting in favor of health care reform.

"Each member was chosen because each has taken a courageous stand recently on clean energy and jobs, pollution protection or public health related votes," said David Di Martino, a consultant working with the environmental groups. "They were there for us, and now we are here for them."

Di Martino said the ad campaign is "the tip of the spear on what is coming from the clean energy community this year." He said the campaign will continue through the summer and fall and will "support champions and hold others accountable."
The groups also plan on-the-ground organizing in support of climate change action in Maine, New Hampshire, Pennsylvania, Virginia, North Carolina, Ohio, Michigan, Colorado, Minnesota, Montana and Iowa. Environment America, Natural Resources Defense Council, National Wildlife Federation and Earthjustice are supporting that field work.
Before You Go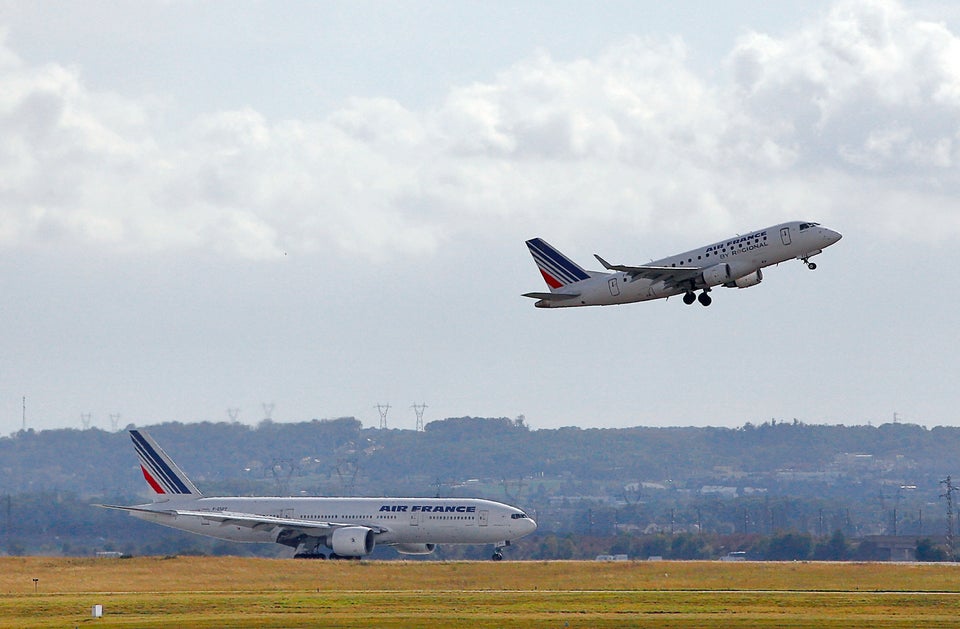 Connect The Dots On Climate Change
Popular in the Community