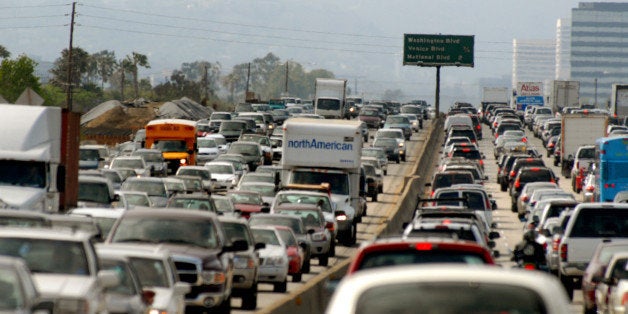 WASHINGTON –- The Environmental Protection Agency on Wednesday announced new standards for ozone pollution that have riled up public health advocates and industry.
EPA Administrator Gina McCarthy announced in an op-ed on CNN that the agency is proposing to lower the standard from where it is currently set, at 75 parts per billion, to a standard within the range of 65 to 70 parts per billion. She said the agency also would accept comments on whether to lower the allowable concentration even further, to 60 parts per billion.
Public health groups had hoped for a tougher standard, while industry groups have said a lower limit will be too costly. McCarthy argued in her announcement that every dollar spent to meet the new standard would save $3 in healthcare costs -- "totaling up to $38 billion in 2025, and going up from there."
Ground-level zone pollution, often called smog, is formed by chemical reactions between nitrogen oxide and volatile organic compounds emitted from factories, power plants and automobiles. Exposure causes respiratory symptoms such as airway inflammation, and is particularly hard on children, the elderly and people with respiratory issues like asthma.
But then, after months of delays on a final rule, Obama himself announced in September 2011 that he had directed the EPA to withdraw the new rules as part of the administration's efforts to reduce "regulatory burdens and regulatory uncertainty." He asked the EPA to delay new rules until 2013. Environmental and public health groups again filed suit. In August of this year, a federal judge directed the EPA to produce a new draft rule by Dec. 1, 2014, and a final rule by Oct. 1, 2015.
The EPA's Clean Air Scientific Advisory Committee recommended lowering the standard in a letter to McCarthy in August, saying that there was "adequate scientific evidence" to support lowering it to 60 to 70 parts per billion. The panel strongly advised against setting it at the higher level of 70, however, concluding that it "provides little margin of safety for the protection of public health, particularly for sensitive subpopulations." The scientists wrote that the lower level of 60 parts per billion "would certainly offer more public health protection."
According to the American Lung Association, the current standard puts as many as 186 million Americans at risk of breathing unhealthy levels of smog. Harold P. Wimmer, the association's president, said in a statement Wednesday that the updated rule was "long overdue" but did not go far enough.
"We are concerned that EPA did not include 60 [parts per billion] in the range, though it was the clear recommendation of independent scientists as well as health and medical societies, including the American Lung Association," he said. "The scientific record clearly shows that a standard of 60 [parts per billion] would provide the most public health protection."
The American Public Health Association also welcomed the rule, while expressing disappointment that it did not call for a 60 parts per billion standard. "While EPA's proposal does not include the stronger public health protections of 60 parts per billion this is a step toward improving health for all, especially for the millions who need protection the most," said Dr. Georges Benjamin, APHA's executive director.
But industry groups are balking at the proposed rule. The National Association of Manufacturers put out a statement on Wednesday saying the rules would burden American companies. "This new ozone regulation threatens to be the most expensive ever imposed on industry in America and could jeopardize recent progress in manufacturing by placing massive new costs on manufacturers and closing off counties and states to new business by blocking projects at the permitting stage," said NAM's president, Jay Timmons.
Congressional Republicans have also been gearing up for a fight over the ozone rule. On Nov. 20, Sens. David Vitter (R-La.) and James Inhofe (R-Okla.) sent a letter to the Office of Management and Budget arguing that the rule would be "one of the costliest rules ever issued by EPA and will serve as one of the most devastating regulations in a series of over-reaching regulatory actions taken by this administration." Inhofe has pledged to subject the proposed rule to "rigorous oversight" when Republicans control Congress next year.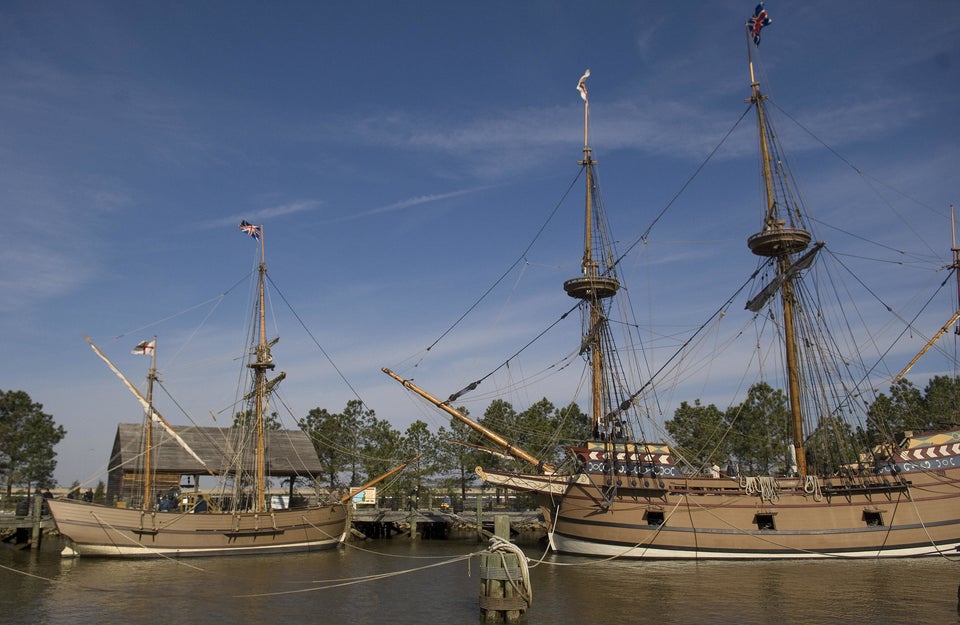 Landmarks That Climate Change Could Ruin