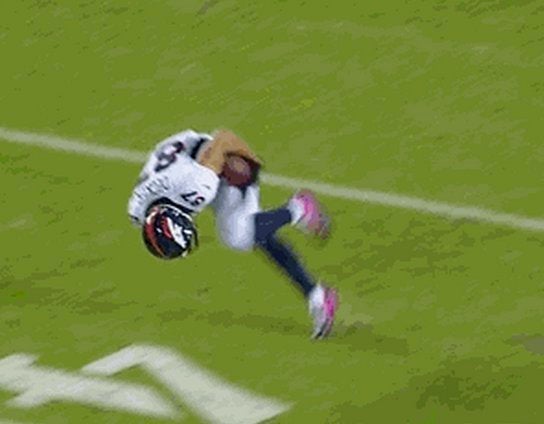 Even when the Denver Broncos got something right against the San Diego Chargers during the first half on "Monday Night Football" it went horribly awry.
With the Broncos already trailing the Chargers, 10-0, late in the second quarter, Peyton Manning found Eric Decker wide open downfield and dropped a deep pass into his hands. With nothing but green between himself and the end zone, Decker snagged the ball, took a few strides.. and then he went down untouched.
Not surprisingly, it didn't take long for this moment to be immortalized in GIF form, courtesy of SBNation.
To compound the significance of Decker's gaffe, the Chargers intercepted Manning three plays later. Quentin Jammer, who had lost track of Decker on his big play, picked off a Manning pass and returned it 80 yards for a San Diego score.
Thanks to this play, there may not have been anyone more relieved that the Broncos wiped out a 24-0 halftime deficit against the Chargers than Decker. The Broncos' 35-point explosion in the second half made his fail a funny footnote to a historic comeback.
"That guy made a great tackle, I mean the piece of grass made a great tackle," Manning joked after the game, via Nate Davis of USA Today Sports.
With Tim Tebow and Tebowing gone (but not forgotten) from Denver, Broncos fans are looking for a new meme. Perhaps this unexpected tumble is the start of something big.
Related
Before You Go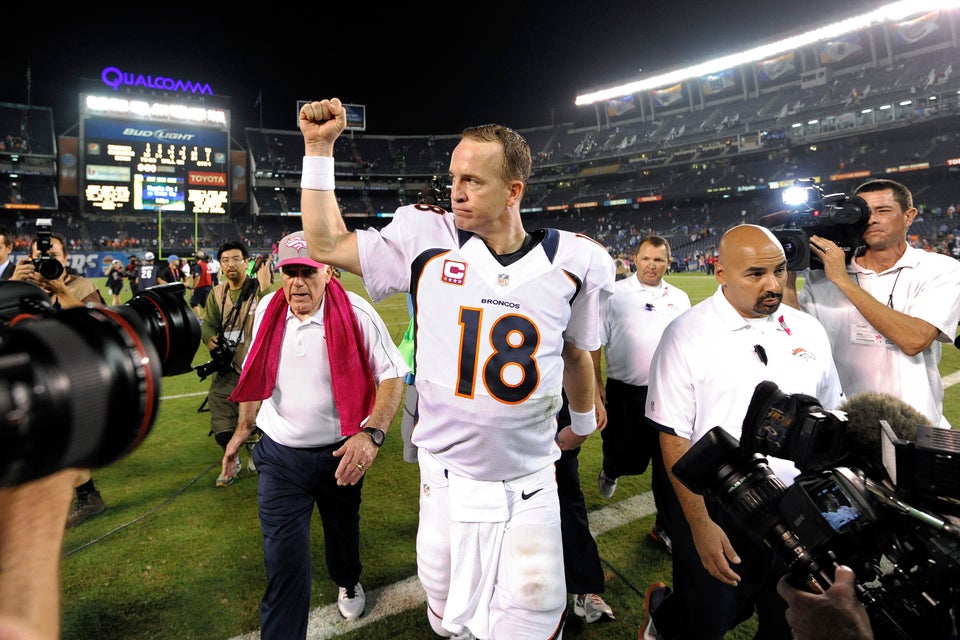 PHOTOS: Chargers vs. Broncos
Popular in the Community