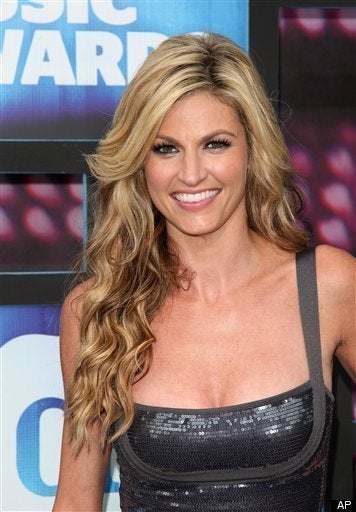 Erin Andrews, the young ESPN sportscaster who was victimized by a peephole stalker in 2009, joined Sen. Amy Klobuchar (D-Minn.) and Reps. Loretta Sanchez (D-Calif.) and Virginia Foxx (R-N.C.) at a press conference this morning to speak about new legislation that would clarify murky federal stalking laws and broaden them to include electronic surveillance and emerging technologies.
The Simplifying the Ambiguous Law, Keeping Everyone Reliably Safe (STALKERS) Act of 2010 also gives authorities the power to stop stalkers who are "reasonably expected" to cause another person serious emotional anguish, increases the maximum available sentence for stalkers to five years and increases criminal penalties for perpetrators who stalk minors and the elderly.
Andrews, whose stalker was recently sentenced to only two and a half years in prison after following her in three different states to film her nude through the peephole of her hotel rooms, said the biggest reason she wanted to become an advocate for this bill is to represent the millions of powerless victims who don't have the opportunity to make their voices heard.
"I have seen with my own eyes that the laws have been taken way too lightly, they are not clear, and they have not kept up with technology or the times," she said. "There have been times over the past year that I have screamed, I have cried, I have said to my family, 'Why me? Why is this happening to me?' I received countless letters from women that say, 'Please go out and fight this, please go out and show your face, please lend your voice and please go out and strengthen laws because we're not able to do it.' That's why I'm here today: I'm showing my face, I'm lending my voice and I'm here to give this law some teeth."
Andrews added that she now personally understands the need for the harsher sentencing of stalkers because of the relatively lenient sentence her own stalker received.
"He will be in prison for a little over two years," she said. "But that video will be on the Internet for the rest of my life."
Popular in the Community