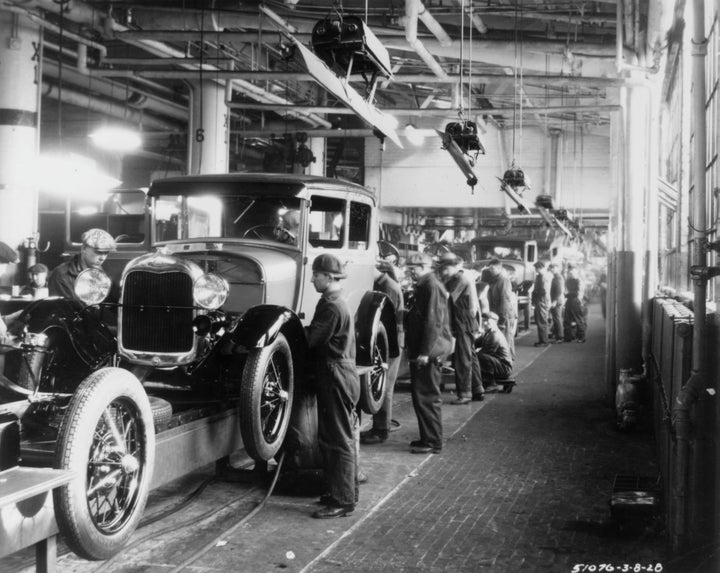 It turns out that when handmade goods get popular, it can be difficult to keep them strictly handmade. So the artisanal goods marketplace Etsy finds itself doing the unthinkable: helping its most popular sellers find manufacturers.
Etsy -- which sells everything from dreamcatcher-shaped nipple rings to kitchen spoons with an emoji carved into them -- announced Monday that it will start matching popular sellers with approved manufacturers to help them scale their businesses. Eventually the company will take a commission for its trouble.
The move pushes the site even further away from the days when it could guarantee that the items it listed were either vintage (which Etsy defines as more than 20 years old) or handmade by individual sellers.
The question of scale has become a huge issue as the company has grown, according to The New York Times. "One thing we heard over and over again was a seller who gets a lot of traction but they realize, 'Oh, my gosh, how I make this doesn't work anymore,' " Amanda Peyton, who manages software development for the new Etsy Manufacturing platform, told the Times.
"But the process of searching for a manufacturer can be labyrinthine, like trying to find a random person on the Internet," Peyton also said. "It's particularly difficult for Etsy sellers because they might want someone who works with a particular kind of ink within a 600-mile radius and is willing to meet with you personally and work with small runs."
While Etsy's policy for sellers says "everything listed for sale on Etsy must be handmade, vintage, or a craft supply," it also specifies that the definition of handmade doesn't actually mean "made by hand." Instead, it defines "handmade" products as "items that are made by you, the seller, or are designed by you and made with the help of an approved outside manufacturer who complies with our ethical manufacturing policies [emphasis ours]."
The company on Monday released a statement which says it will "be reviewing and approving manufacturer applications on an individual basis according to a number of criteria, such as their commitment to transparency, the degree to which they allow subcontracting, and their size."
According to the statement, it has approved 5,000 sellers to use outside manufacturing in the last two years.
Ultimately, it seems that Etsy has shifted from being about making things by hand to ensuring that sellers 1) create their own design ideas, 2) have a good idea of how their work is being manufactured once it is outsourced, 3) are working with manufacturers that have sustainable production practices and humane working conditions for their workers.
Popular in the Community