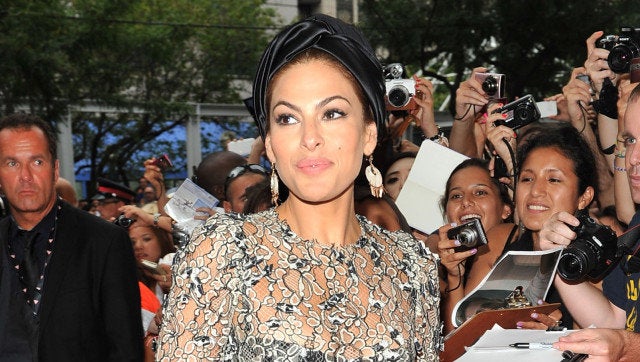 There are two things we admire about Eva Mendes: her proximity to Ryan Gosling and her amazing closet full of wild prints, vintage silhouettes, turbans and the like. Fortunately, we're one step closer to obtaining the latter.
Women's Wear Daily reports that the actress has partnered with New York & Co. where she'll launch her very own fashion line, Eva by Eva Mendes. We're actually excited about this celebrity-turned-designer, but we couldn't help but wonder why she went with the brand that we usually associate with workwear and.... well, just workwear actually.
Turns out, the brand is hoping to amp up their "day-to-dinner" stock. We're already envisioning a surprisingly cute yet mature campaign à la Kate Hudson for Ann Taylor. Of course, Ms. Mendes tells WWD she'll actually be trying her hand at design while also appearing in New York & Co. ads and mingling with the common folk during in-store appearances. (With Ryan Gosling, perhaps? A girl can dream.)
Everyone from the Kardashians to Miley Cyrus to Justin Timberlake has launched their own fashion line, so it's really no surprise that Eva's hopped on the design train. Fortunately, we think that her fearless aesthetic (have you seen all of her printed pants?) will liven up a brand that we haven't really heard from in a while.
Are you excited about Eva's forthcoming collection with New York & Co.? Or are you already fatigued by the whole celebrity designer thing?
See Eva Mendes' enviable style!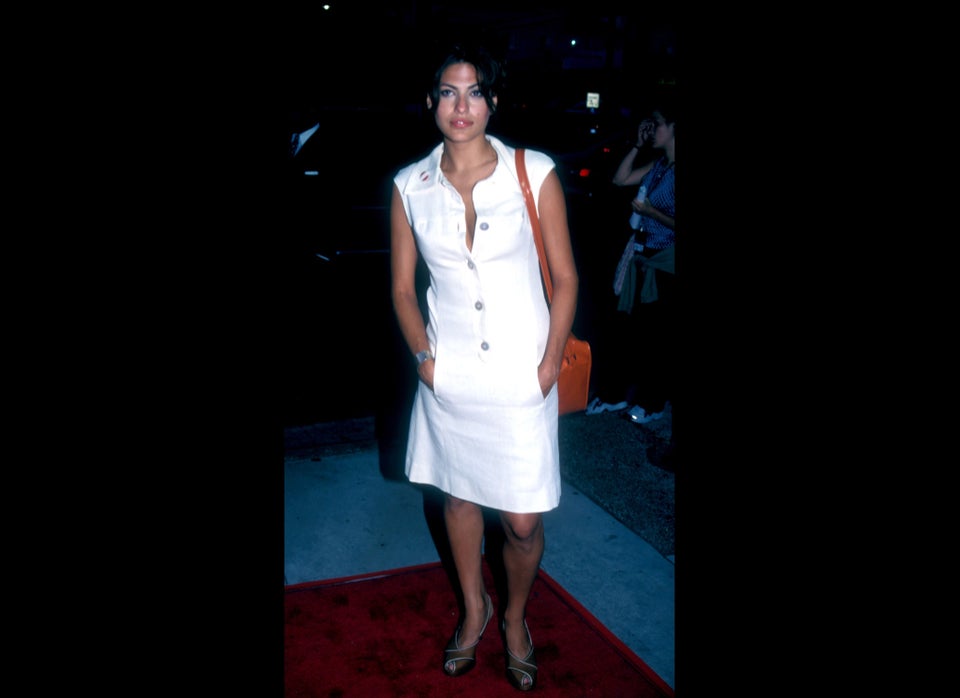 Eva Mendes' Style Evolution