After a Mt. Everest summit attempt this weekend fell through, Avon, Colorado, resident Dr. Jon Kedrowski witnessed firsthand the power of weather on the world's tallest mountain.
As of Monday morning, three climbers on the mountain were confirmed dead and two were still missing. Kedrowski was making his ascent Sunday and encountered the climbers as they attempted to descend after 100 mph winds trapped them near the top Saturday, reports KDVR.
"There was a traffic jam on the mountain on Saturday. Climbers were still heading to the summit as late as 2:30 p.m. which is quite dangerous," said Gyanendra Shrestha of Nepal's Mountaineering Department to The Associated Press.
"With the traffic jam, climbers had a longer wait for their chance to go up the trail and spent too much time at higher altitude. Many of them are believed to be carrying limited amount of oxygen not anticipating the extra time spent," Shrestha said.

"[One man] was basically hallucinating, he took his hat off, his gloves were thrown away and then he kind of reached out and looked at me … he kind of reached out to me, kind of in a zombie-like fashion... At that point, there's not a lot you can do for somebody that's dying and frozen to death."
LISTEN to the whole interview with Kedrowski, above [via KDVR].
The AP has identified the climbers who died Saturday as 61-year-old German doctor Eberhard Schaaf, Nepal-born Canadian Shriya Shah, and South Korean mountaineer Song Won-bin. The missing climbers are a Chinese national and his Nepalese Sherpa guide.
Related
Before You Go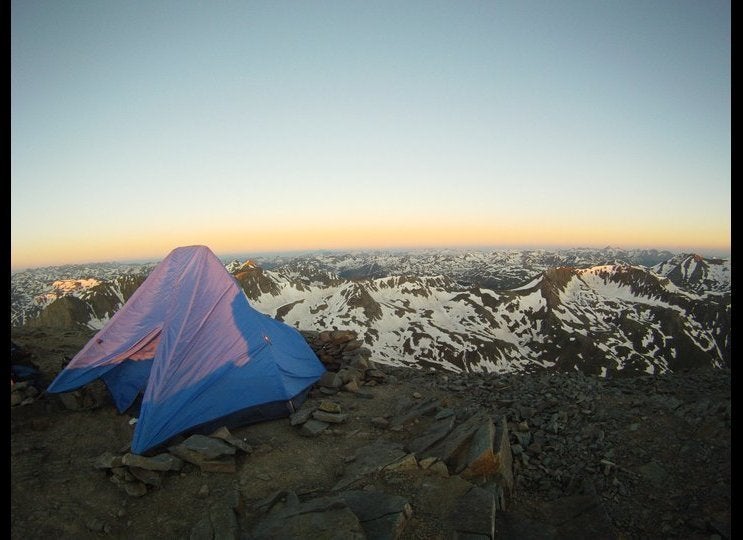 Kedrowski Sleeping Colorado's 14ers
Popular in the Community