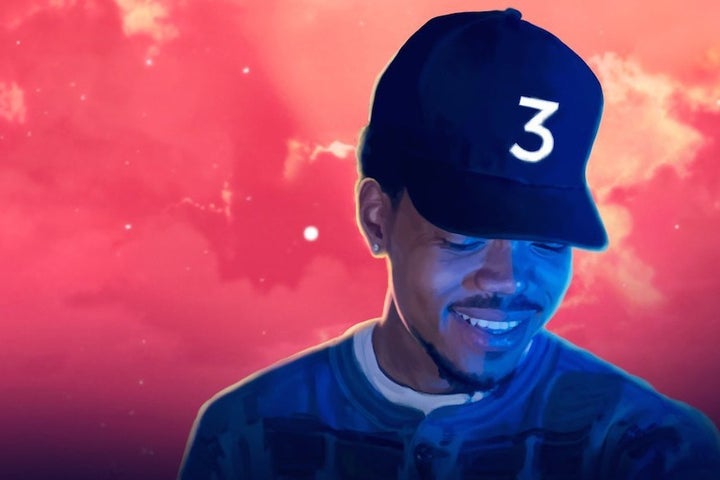 Chance the Rapper is a major story following the 59th Grammy Awards after walking away with three awards total, including Best New Artist. His performance with Kirk Franklin and Tamela Mann was perhaps the most chat worthy, throwing "church folks" into a frenzy as they murmured about the performance of Chris Tomlin's record shattering hit "How Great Is Our God". With each win, Chance made mention of God and made sure to not just thank God but to actually invoke his relationship with God into the moment on stage.
Chance's highly acclaimed mixtape "Coloring Book" features gospel collaborations with Franklin and features "Blessings" and "How Great Is Our God". Other collaborations on the project? Lil' Wayne and Kanye West among other more mainstream rap and even pop collaborations.
Afterall Chance is, well…a rapper. Not a Christian rapper nor a hip-hop preacher of some sort but, a mainstream rapper. He is the enigma taking the music industry by force in a rather uncontested coup. Chance's Kit-Kat commercial has been in regular rotation since October and his "3" hat garnered over $2M in equivalent advertising value Sunday night alone. Hot is an understatement in regard to Chance the Rapper who is without a doubt the hottest topic of conversation following Sunday evening's performance with Mann and Franklin who also took home awards in the pre-show.
The problem for gospel music fans is that Chance is actually good, undeniably so. While indie artists and their teams seek to duplicate Chance's success, no one can overlook his immense talent. "Coloring Book" is Chance's third recorded work. He began recording before he ever left high school. Now, thanks to a new rule at the Recording Academy, Chance's breakout success may not be quite the anomaly. This change may send label executives scrambling to either sign him or stifle his momentum in hopes of preserving the current industry (status-quo).
Chance is not a Christian rapper and his music in no way qualifies as Christian Hip Hop; not even if he's rapping to the biggest Contemporary Christian Music Hit of the decade, has a collaboration with the biggest name in gospel music or features lyrics from another gospel artist in his song.
Also undeniable is his impact on the music industry and fans of mainstream rap as well as Christian Hip Hop! Chance's transparency won't allow anyone to separate his zeal for Jesus from his other profanity laced lyrics.
Chance is the embodiment of "I love Jesus but I cuss a little", or even a lot. While believers grapple with exactly what possible impact Chance is having on the world, consider this:
Not even Chris Tomlin could have secured that performance spot at the Grammys and that is a BIG deal! At the 2016 Dove awards, he was awarded by SoundExchange for the more than one billion performances on the more than 2,800 digital radio services from which SoundExchange collects digital performance royalties. CCM is still a part of the pre-show (along with gospel and all other categories) and no performance of that song until tonight. Not by a country artist, not by him...nobody.
Anybody dissing that performance needs to first check their heart and then go sit down and be quiet!
After watching his performance of "Blessings" which features an interpolation of Fred Hammond's "Let the Praise Begin" on Jimmy Fallon last fall, this was my takeaway:
Chance is enigmatic for a number of reasons. I think of Andy Mineo asking about believers cussing when I listen to all of his material.
Chance is easily one of the best out there right now as far as bars go. His music is true to hip-hop and he's on some conscious stuff reminiscent of the early Kanye records...reflective and cathartic.
Still I'm taking a chance on Chance the Rapper.
Support HuffPost
The Stakes Have Never Been Higher
Related
Popular in the Community