Los Angeles Mayor Eric Garcetti on Thursday ordered the police department to release an autopsy report on Ezell Ford, a 25-year-old mentally ill man shot to death by LAPD officers in August.
"I am ordering the results of this autopsy be released," Garcetti said during a surprise visit to an LAPD press conference about the Ford case Thursday afternoon, the Los Angeles Times reported. "I think that is important for the family, that is important for the community, that is important for our city as well as our department."
Garcetti said the autopsy would be released before the end of the year.
The LAPD, which hasn't finished investigating Ford's death, put an "investigative hold" on the coroner's autopsy report to prevent witness testimony from being tainted. In August, Ed Winter, the assistant chief of investigation at the coroner's office, told HuffPost that the hold was indefinite.
LAPD Chief Charlie Beck said during Thursday's news conference that he didn't want to permanently withhold the report from the public and would comply with the mayor's order. The police department said it couldn't comment further on the mayor's statement.
Steven Lerman, a lawyer for the Ford family, told HuffPost earlier that he believes police withheld the autopsy report for "political reasons." Lerman described the fatal shooting of Ford as "an execution" and is seeking $75 million in a wrongful death lawsuit filed by the Ford family.
Police and eyewitness versions of Ford's killing vary.
The police say that during an Aug. 11 "investigative stop," a struggle ensued in which Ford "turned, grabbed one of the officers." After that, "they fell to the ground," and Ford attempted to pull an officer's handgun from its holster, police said. The "partner officer then fired his handgun and the officer on the ground fired his backup weapon" at Ford, according to police. "It is unknown if the suspect has any gang affiliations," the LAPD said in a statement after the killing.
Eyewitnesses, neighbors and family members dispute the police story. Ford's neighbors told HuffPost earlier that he was not involved in gang activity. An eyewitness told KTLA that Ford was shot "in the back" while he was "laying down." That witness also said Ford's mental state was well-known in the neighborhood. Tritobia Ford, Ezell Ford's mother, said her son showed signs of schizophrenia and bipolar disorder.
One eyewitness said he heard a police officer shout, "Shoot him!" before Ford was shot three times as he lay on the ground.

Before You Go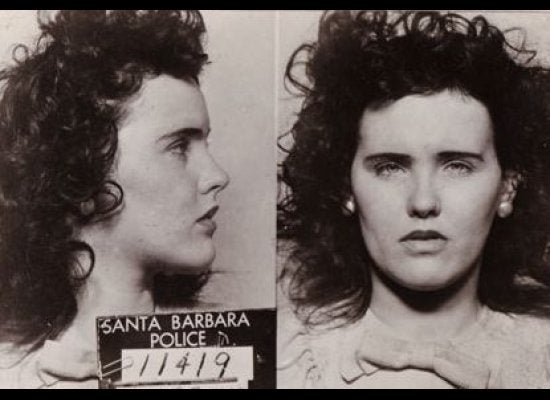 10 Major Crimes That Shocked the Nation (SLIDESHOW)
Popular in the Community