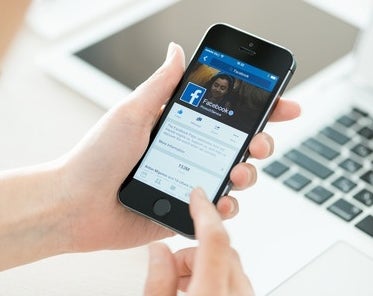 Let's face it, Facebook gets more traffic than any other site on the internet and once you comprehend just how much traffic your website can get from Facebook, your heart will beat through your chest. Just think of the exposure can get from a social media site that has over 1.8 Billion accounts, Yes, Billion.
Facebook has recently released a new tool called Facebook Live and to promote it they have contracts with nearly 140 media companies and numerous celebrities to create videos for its cool new live-streaming service.
Essentially, Facebook Live is much like Hangouts On Air for live broadcasts, only it is optimized for mobile screens. Twitter already has Periscope and Meerkat, and Live seems like an attempt to take those on and eventually take their market share.
New features are slowly being rolled out the non-verified accounts. Not sure if it available to you yet? You can periodically check if your account is enabled with the service by creating a new post and you'll see a new tab for Live Video if you are one of the chosen few.
While on the video, users can comment, share and like it, and read other people's comments too. According to TechCrunch, Facebook will notify you if one of your friends starts watching the same Live broadcast as you. The power of social media are that friends are friends for a reason, they have things in common, If I like Rocks Music, odds are a bunch of my friends do to, see where this is going.
News organizations have really caught on to Facebook Live, for some news organizations, Facebook Live is a natural extension of broadcasting operations, with a built-in audience of Facebook users who have liked that page.
From Zuckerberg's own Facebook page: "Live is like having a TV camera in your pocket. Anyone with a phone now has the power to broadcast to anyone in the world."
My final thoughts on Facebook Live are you better be using it, along with any other tool that Facebook rolls out. They have hundreds of PhD's on staff that know and guide our thought processes. Think I am kidding, they have taught you that when you hear a Ding on your phone, you better check it. So, jump on board and join the fun with Facebook Live.
Popular in the Community