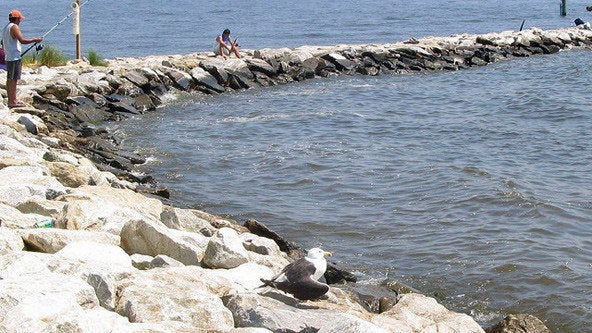 is the gateway to nature's getaway on the Maryland coast and plays as the backdrop to all of your activities. When you're tired of swimming you can hike, picnic or go crabbing. The park also offers boat rentals and a concession shop with plenty of snacks to keep you going.
The
, located on the Johns Hopkins University campus, is the former home to Ambassador John Work Garrett and his wife. The beautiful house is located on 26 acres land and has 48 rooms full of art, rare books and historic pieces telling the heritage of the area. The bath is 23-karat gold and throughout the entire home you will find vintage Japanese art.
The
is a one-of-a-kind art museum. All of its art comes from artists who have no schooling or formal art training. The raw talents of these artists are on display to inspire visitors to channel their own inner artists. By exhibiting items that many people would not consider art, the museum aims to raise visitors' awareness as to what can be accomplished with various unique mediums.
is a hands-on, interactive museum with interesting exhibits that will leave your child wanting to return. Exhibits range from "Down on the Farm" to music and singing. Your child's imagination is the only limit to the fun and memories, but remember: Every adult must be supervised by a child under the age of 18.
The
is an interactive science experience exploring a variety of areas of science ranging from health and cooking to Isaac Newton's theories. The center has a planetarium and an IMAX theater on the ground, both of which help young visitors further explore the depths of science.
Popular in the Community