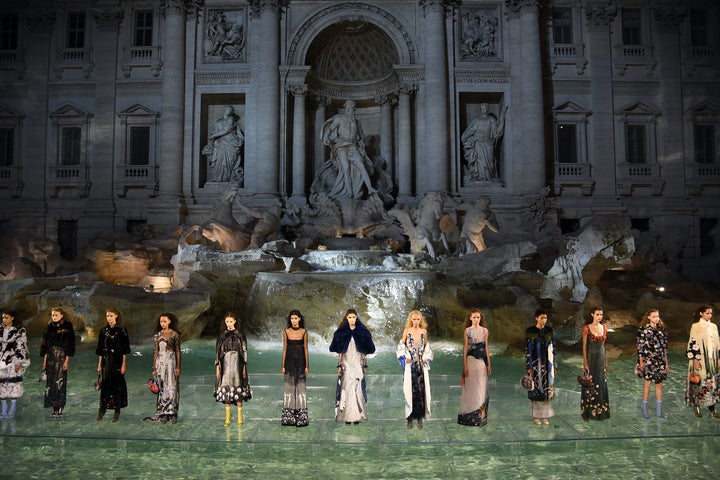 Well, this certainly kicks your birthday party's you-know-what.
Creative director Karl Lagerfeld, purveyor of iconic clothing and iconic runway shows, pulled out all the stops Thursday for Fendi's newest couture collection. In celebration of the brand's 90th anniversary, he went full on Lagerfeld, transforming Rome's iconic Trevi Fountain with an ethereal, translucent runway that gave the illusion models like Bella Hadid and Kendall Jenner were walking on water.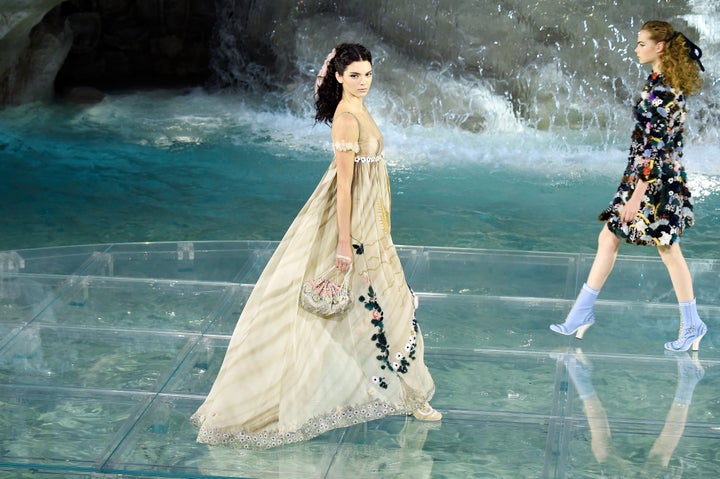 The show comes at the end of a whirlwind week of haute couture shows in Paris and less than a year after the fountain's reopening in November 2015. The 18-month restoration of the baroque landmark, which was first completed in 1762, was funded by Fendi.
Vogue reports the label "shuttled guests by chartered plane to Rome" (as one does) before treating them to what can only be described as both a sartorial and architectural masterpiece.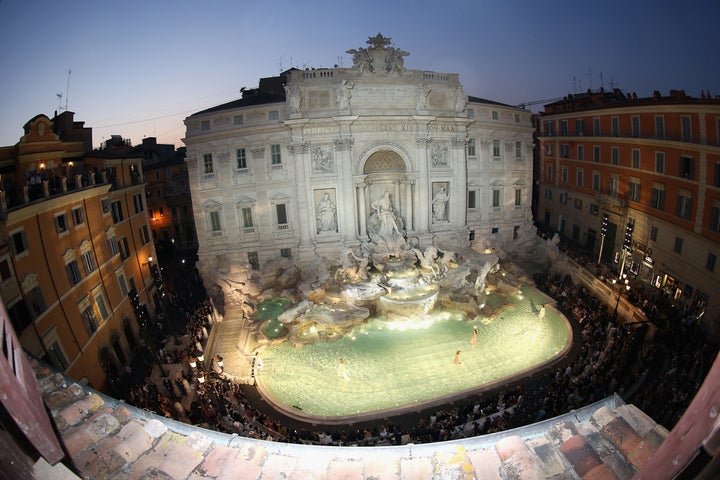 Talk about living la dolce vita, eh?
See more images from the show below: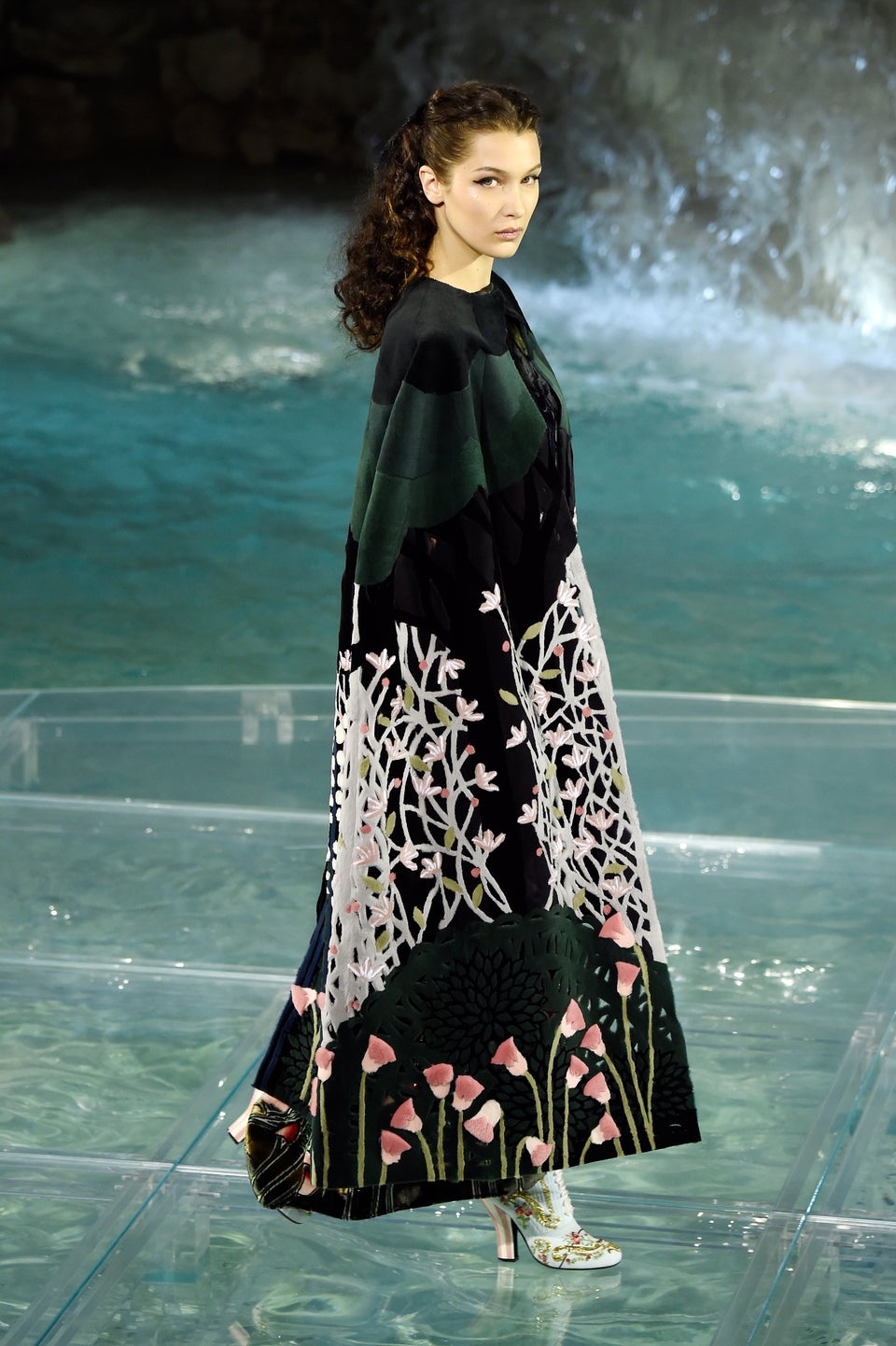 Victor Boyko via Getty Images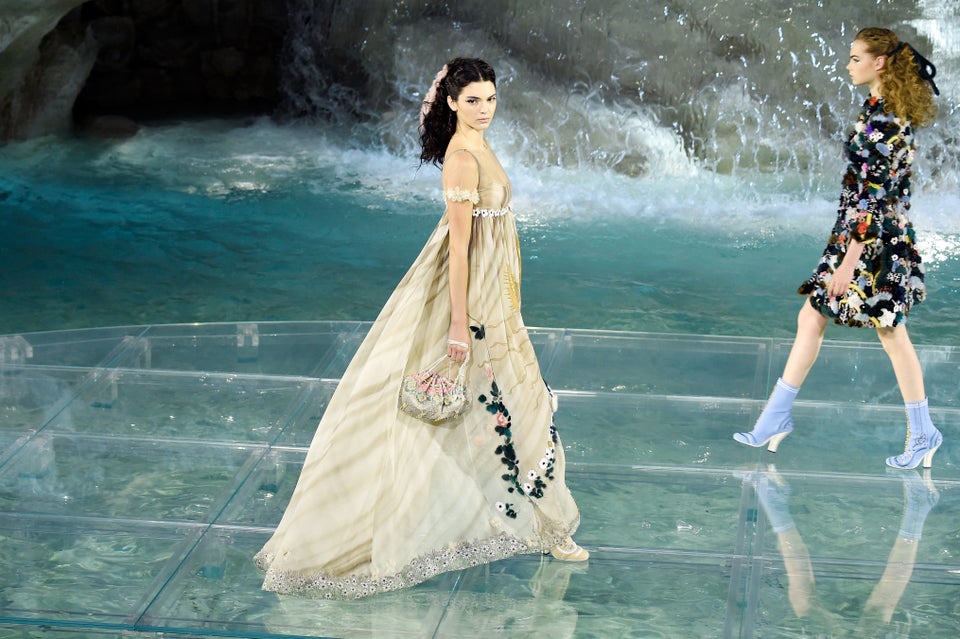 Victor Boyko via Getty Images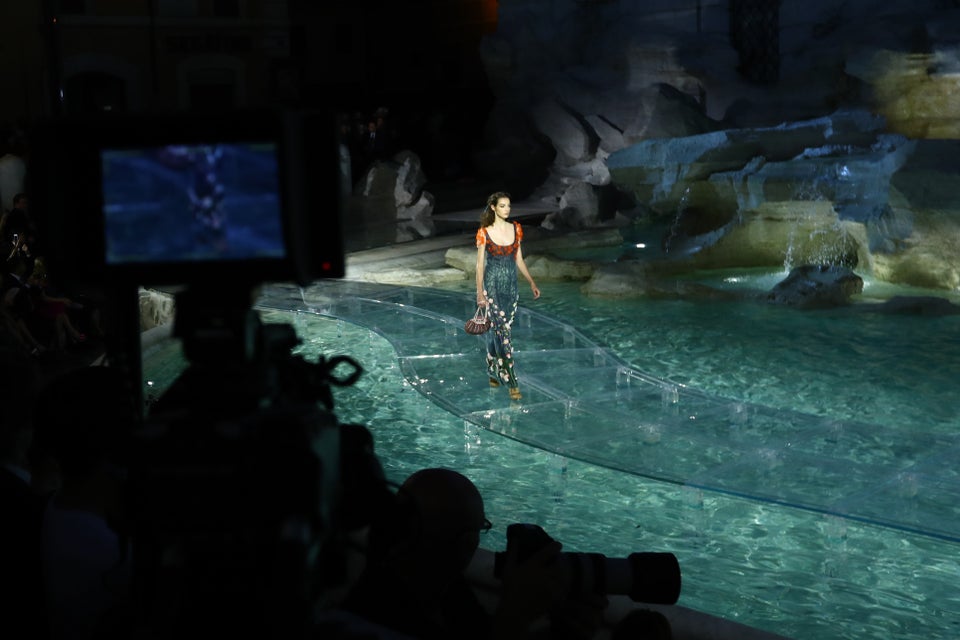 Vittorio Zunino Celotto via Getty Images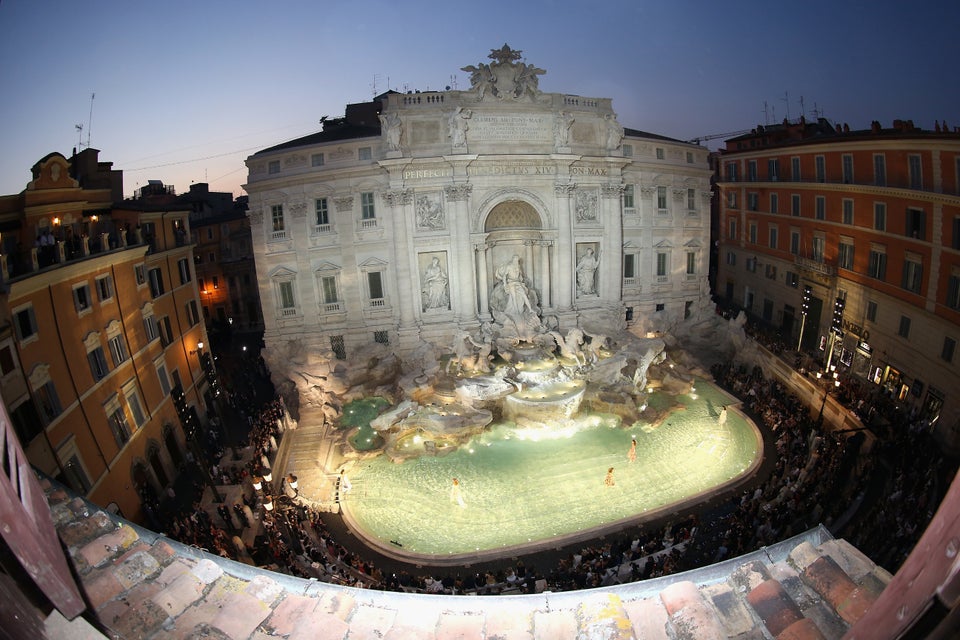 Franco Origlia via Getty Images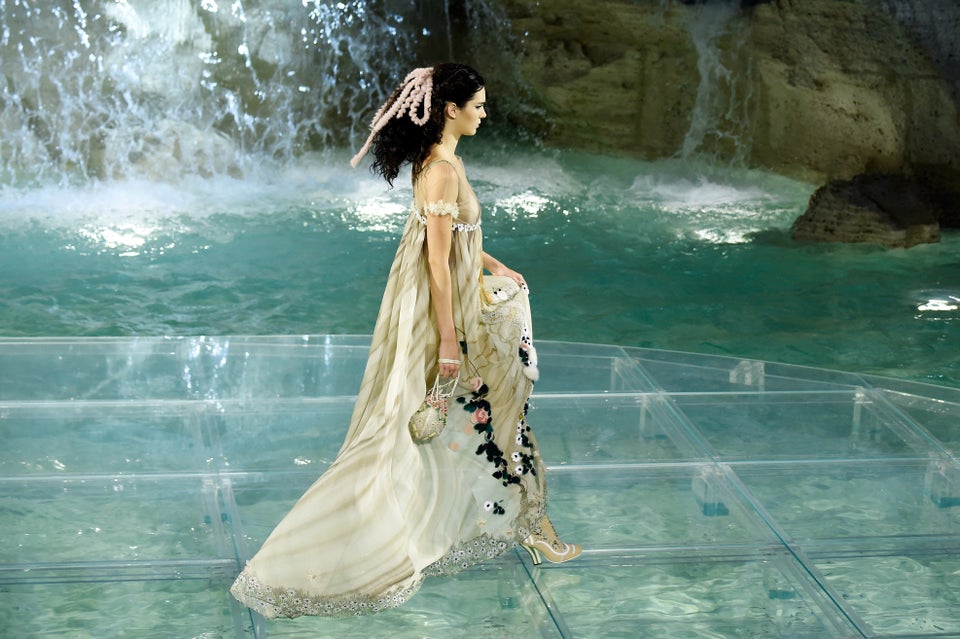 Victor Boyko via Getty Images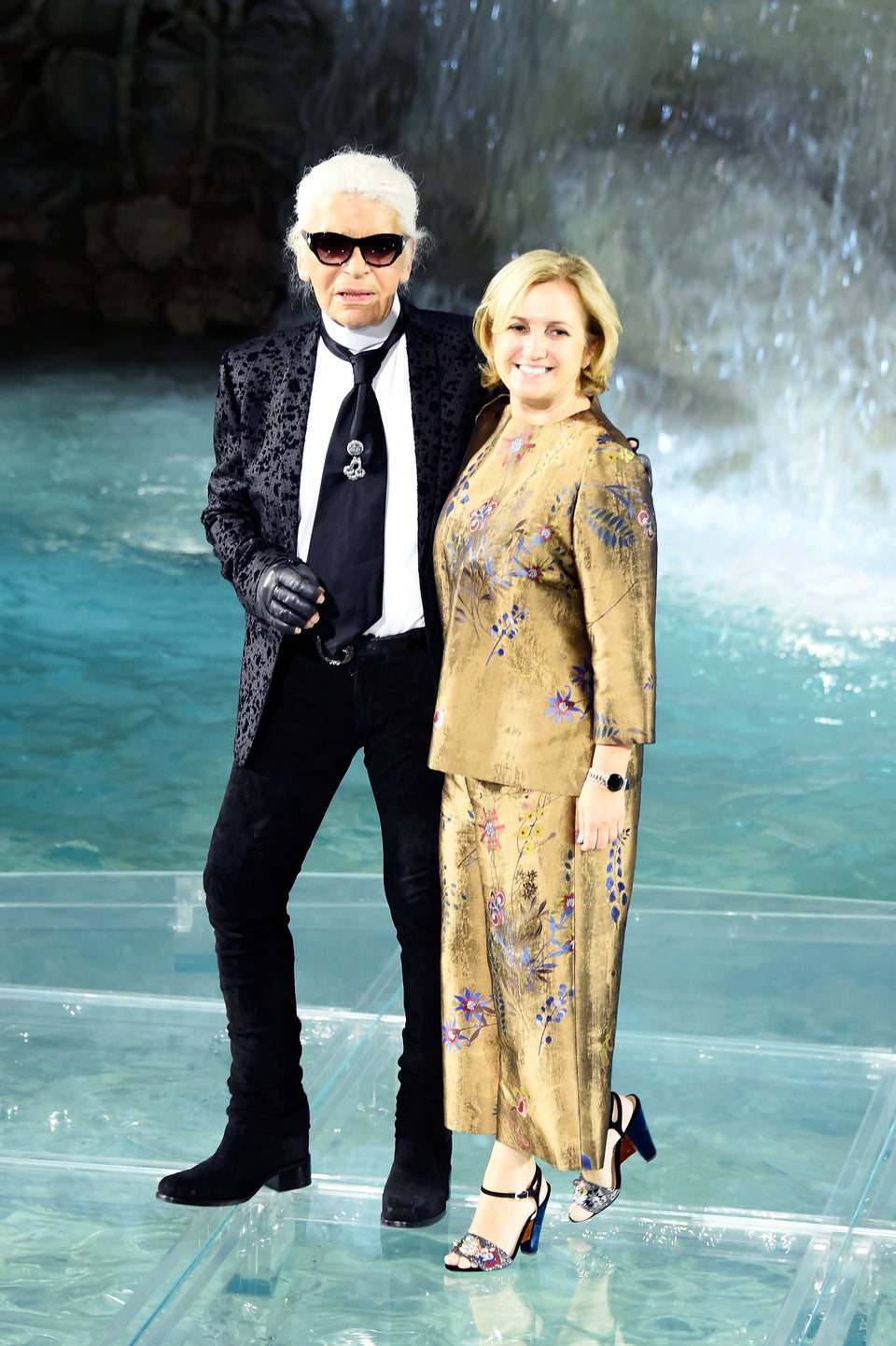 Victor Boyko via Getty Images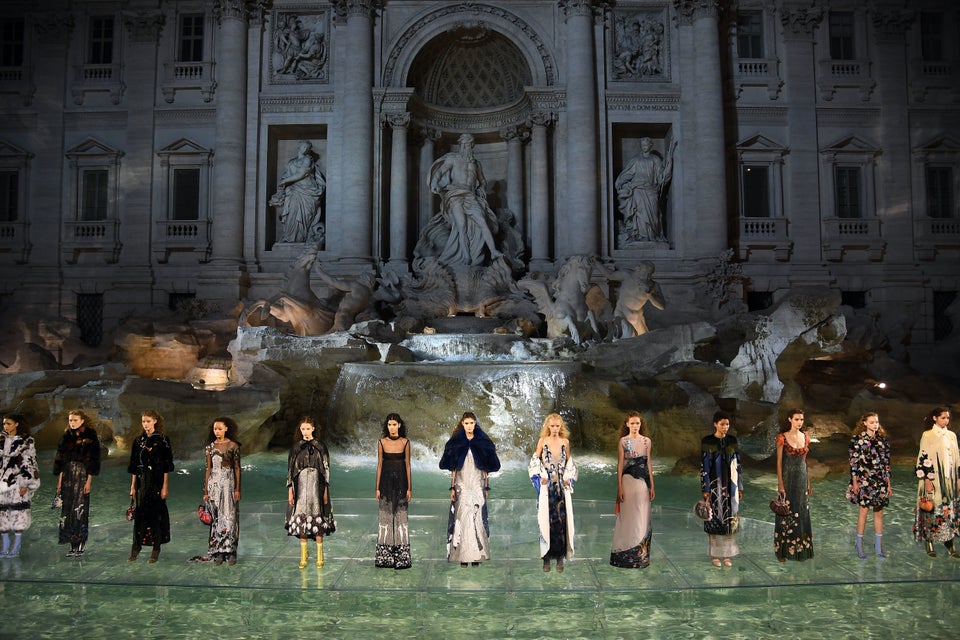 Venturelli via Getty Images
Related
Before You Go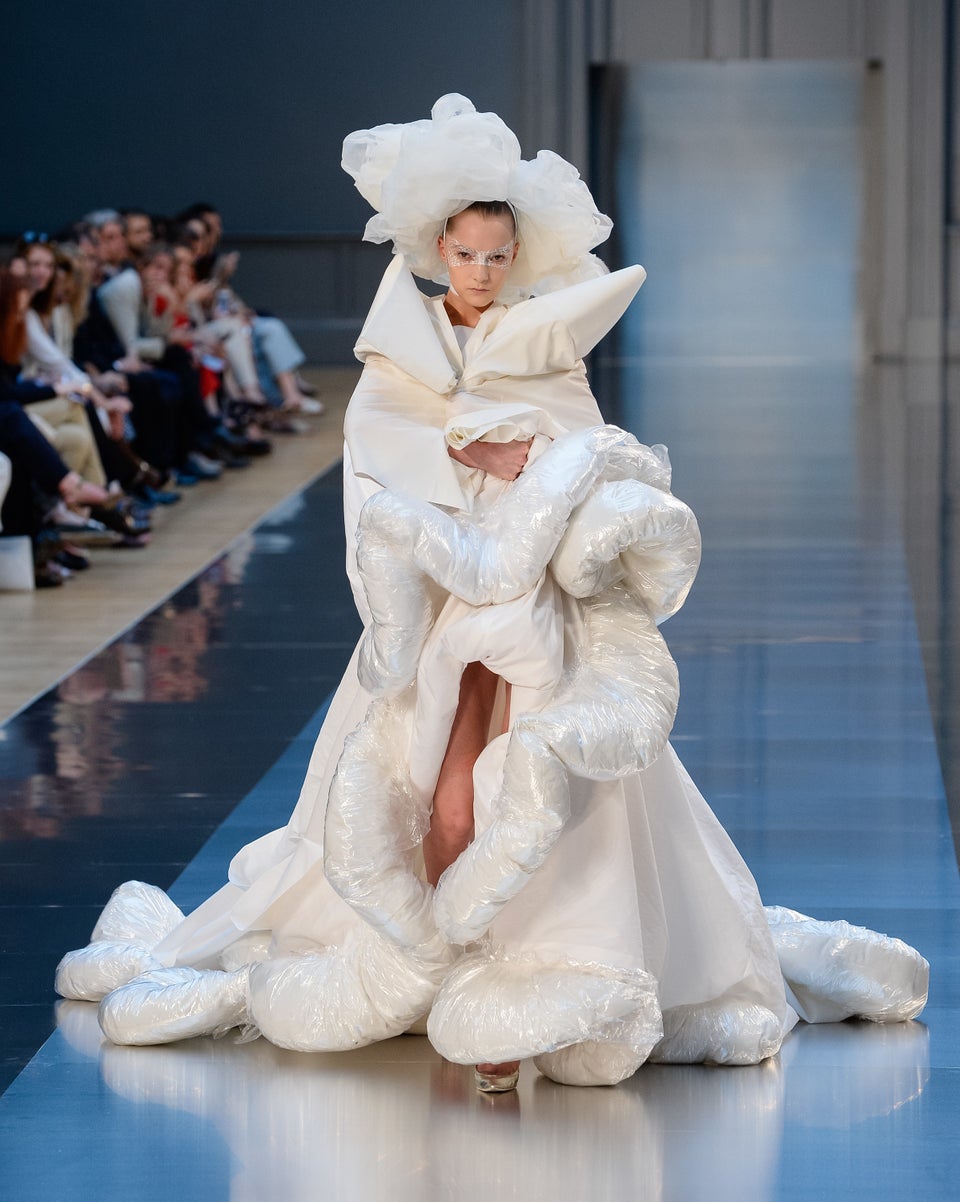 Most Outrageous Outfits Couture Week