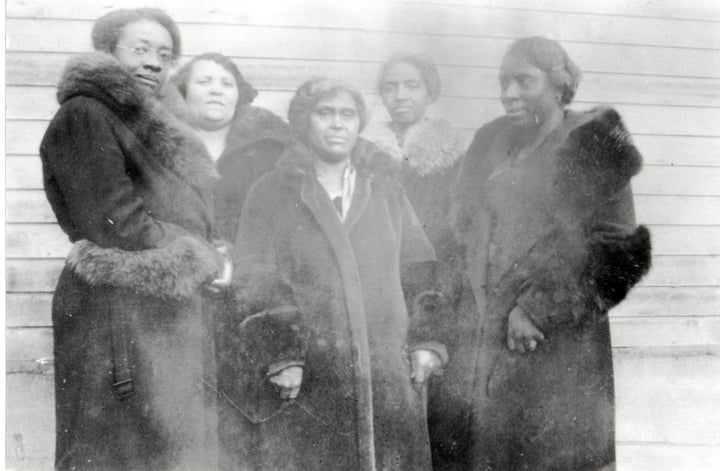 Histories of the Civil War and the mid-19th century mineral rush abound. But what happened shortly thereafter, when newly freed African Americans sought better lives across the U.S., is a story largely resigned to family albums and local historical societies like the one in Fergus Falls, Minn.
There, a collection of newspaper clippings and photographs, many donated by a woman named Lorraine Tate, tell the story of the "First 85," 60 men and boys and 25 women and girls who migrated from Kentucky on April 7, 1898.
According to an article published in the Fergus Falls Journal in 1933, the group of pioneers was the largest influx of African Americans to settle in a Western state. In Fergus Falls, they set up businesses and homes and raised families for generations. Descendants will gather on Aug. 11 to honor their ancestors' bold move.
"There were veterans in Fergus Falls and they got a bright idea that they would take real estate brochures down to this event [the Grand Army of the Republic's annual encampment in St. Paul in 1896] and see who they could draw up to Otter Tail County," said Melissa Hermes, education coordinator for the Otter Tail County Historical Society. The pitch apparently appealed to the Army's African American troop, prompting them to pack up their families and move northwest.
According to the Fergus Falls Journal, the group consisted of roughly 18 families, including Civil War pensioners Oscar Vaughn, Frank Marshall, John Lewis, Allen Webster, Reuben Fitch, Joe Himsly, Gene Strader and Alexander Pennick. An announcement for this weekend's reunion also includes men by the name of Prince Honeycutt, Joe Robinson, Harrison Webster, Patrick Fitch, Frank Penick, Frank Curry, John Taylor, Lulu Drew, Jean Frazier, Ham, Hans and Max Denham, Thomas Anderson, Simon, Minor and John Anderson, Luens Anderson (Teamsters), Arthur Edwards, Mattie Patterson, Betty Wench, William Gaines, Harden Tate, Henry Johnson, Frank Taylor, Loraine Crockett, Elizabeth Goodall, Albert Mitchell, Eliza Patrick, Raymond Patrick, John Will Smith, Jane Ingram, Bud Wagner, John Ingram, Katie Cod, Albert and June Madison, Willie Vaughn, Arthur Edwards and Clarence Watkins.
"What was unique is that they came in one large group," Hermes told The Huffington Post. "They packed up the community around Bowling Green, Kentucky, and moved here en masse. As they traveled to get here, people were fascinated. You'd find stories in other newspapers as well."
"They were really patriotic," Hermes said. "So many of these families had people that served their country in the Civil War ... and later, World War I."
"When they got here, one of the first things that they did was registered their kids in schools. Education was extremely important and they worked hard for their children to go to college," Hermes added. "A lot of the children of this original 85 were very successful, working for big companies like Honeywell," though she says the job opportunities are what ultimately pulled them away from small-town life.
"But it was not easy for them," Hermes continued, noting Minnesota's KKK activity, which peaked from the 1870s to the 1920s.
Descendants of the First 85 gathered for a reunion in 2010, a tradition they look forward to carrying on this year and beyond.
Before You Go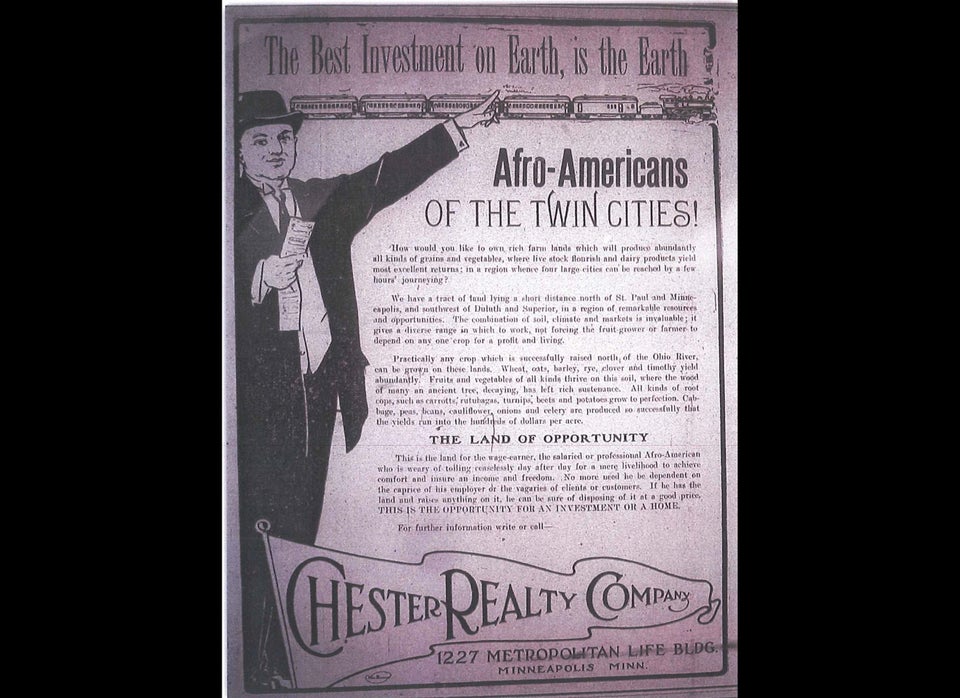 The "First 85" & Their Descendants
Popular in the Community