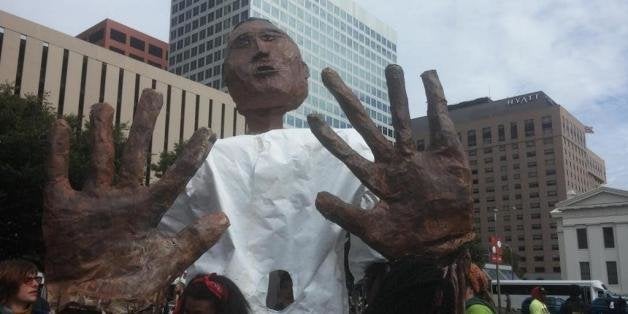 ST LOUIS -- Over a thousand protesters from as far away as Palestine marched in St. Louis on Saturday in support of an 18-year-old killed by a police officer in the nearby suburb of Ferguson and the broader issue of police brutality.
It has been 64 days since unarmed black teenager Michael Brown was fatally shot by white police officer Darren Wilson. Wilson remains free as a grand jury decides his fate. Protesters feel Wilson should have been indicted and say they won't stop demonstrating until they feel justice has been served.
The morning march ended with a rally at Kiener Plaza in downtown St. Louis. Activist leaders took the stage to give the crowd momentum.
"I'm proud of St. Louis for standing up for this institutional racism," said rapper Tef Poe, who has been heavily involved with protests in Ferguson.
A few young protesters who have gained notoriety for their activism used their time on stage to thank the audience for supporting the movement and to chant common phrases that have been used during demonstrations, like "hands up, don't shoot."
"We in the labor movement understand the meaning of struggle for economic, racial, and social justice... We salute our youth who put their lives on the frontline to expose racial, social, and economic injustices in Ferguson for the whole world to see," said Mark Esters, 50, from The Coalition of Black Trade Unions.
Emily Williams, 30, a social justice educator from Chicago, says she came to Ferguson October because she feels it's important to stand up for racial injustice.
"This is not just a problem for black communities," said Williams. "Everyone needs to stand up for a better country and for justice in this society because American influence is causing violence in other parts of the world."
A 40-year-old woman who gave her name as Suzy Subways and said she was a freelance editor from Philadelphia attended the Ferguson October rally by herself, although she did not travel to St. Louis alone.
"My family is actually at the hotel across the street," she said. "They don't agree with my views." She says through her 25 years of activism she has never been as encouraged as she was after seeing the young leaders take the stage.
"It's really encouraging to see the energy that's out here and see the young people really get involved. It really gives me heart," she said. "This is the beginning of something, not the end."
In the evening hours, protesters gathered back in Ferguson, marching from the street where Michael Brown died to the Ferguson Police station on the other side of town.
Mariah Stewart reported from St. Louis and Ferguson. Ryan J. Reilly contributed from Washington, D.C.
Clarification: A quote attributed to Suzy Subways has been edited due to an error in the original transcription.
Before You Go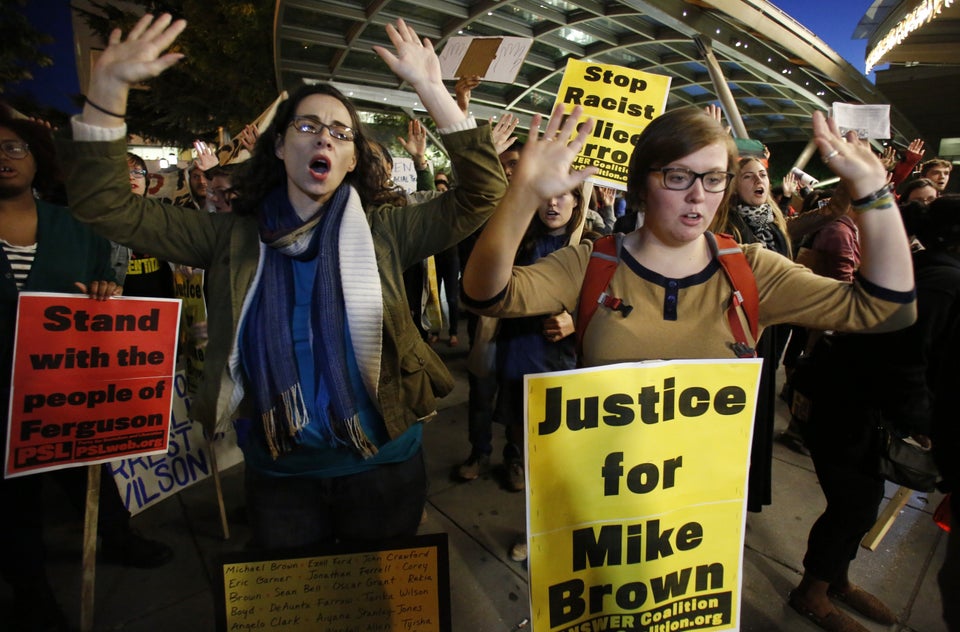 Ferguson
Popular in the Community