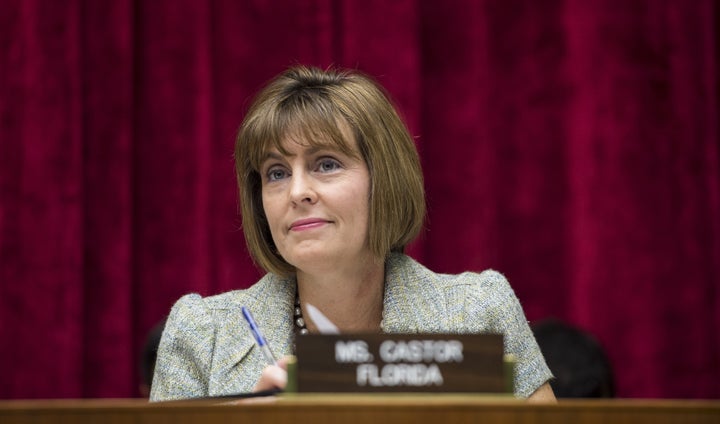 WASHINGTON -- It's crunch time at FIFA: A reform committee is meeting Friday in Zurich, Switzerland, to decide what changes to recommend for world soccer's governing body in the wake of a stunning corruption scandal.
Dozens of professional and Olympic athletes have been demanding that one of those reforms be putting more women in charge; specifically, they're pushing FIFA to require that women fill at least 30 percent of its leadership posts. Their fight has caught the attention of lawmakers in Washington, D.C., who are now pressuring U.S. soccer's top organization to get involved.
Thirty-five members of Congress wrote to U.S. Soccer Federation president Sunil Gulati on Thursday urging him to publicly back the FIFA reform proposal put forward by Moya Dodd, the chair of the FIFA Task Force for Women's Football.
"We urge the Soccer Federation to strongly advocate for the gender equity reforms and to play a leadership role in pressing FIFA to raise the status of women in international soccer," reads the congressional letter. "U.S. Soccer is well-positioned to lead the way and champion Title IX-like reform at the international level, invest in the women's competition and boost pay equity for female players."
Lawmakers on the letter include Rep. Kathy Castor (D-Fla.), a co-chair of the Congressional Soccer Caucus; Rep. Debbie Wasserman Schultz (D-Fla.), the chairwoman of the Democratic National Committee; and Rep. Kyrsten Sinema (D-Ariz.), the only member of Congress who has participated in an Ironman race.
A spokesperson for the U.S. Soccer Federation did not immediately respond to a request for comment. But just this month, Gulati advocated putting more women at FIFA's top levels.
The Huffington Post reached out to some of FIFA's biggest corporate sponsors -- Visa, McDonald's and Coca-Cola -- to see whether they endorse the push for more women in FIFA leadership. None immediately responded to a request for comment.
Only three of FIFA's 26 executive committee members are women, and one of them isn't a voting member. Two of its 209 member association presidents are women, which means women make up less than 1 percent of FIFA's voting population. On top of that, only 7 percent of FIFA's registered coaches are female.
After Friday's meeting, the FIFA reform panel will put together concrete proposals by December, and the proposals will be voted on in February by the FIFA Congress.
A FIFA spokeswoman told HuffPost that president Sepp Blatter backs the idea of women making up 30 percent of leadership. But given that Blatter will be out in February, some former soccer players like Julie Foudy want more assurances from FIFA executives that they're committed to the change.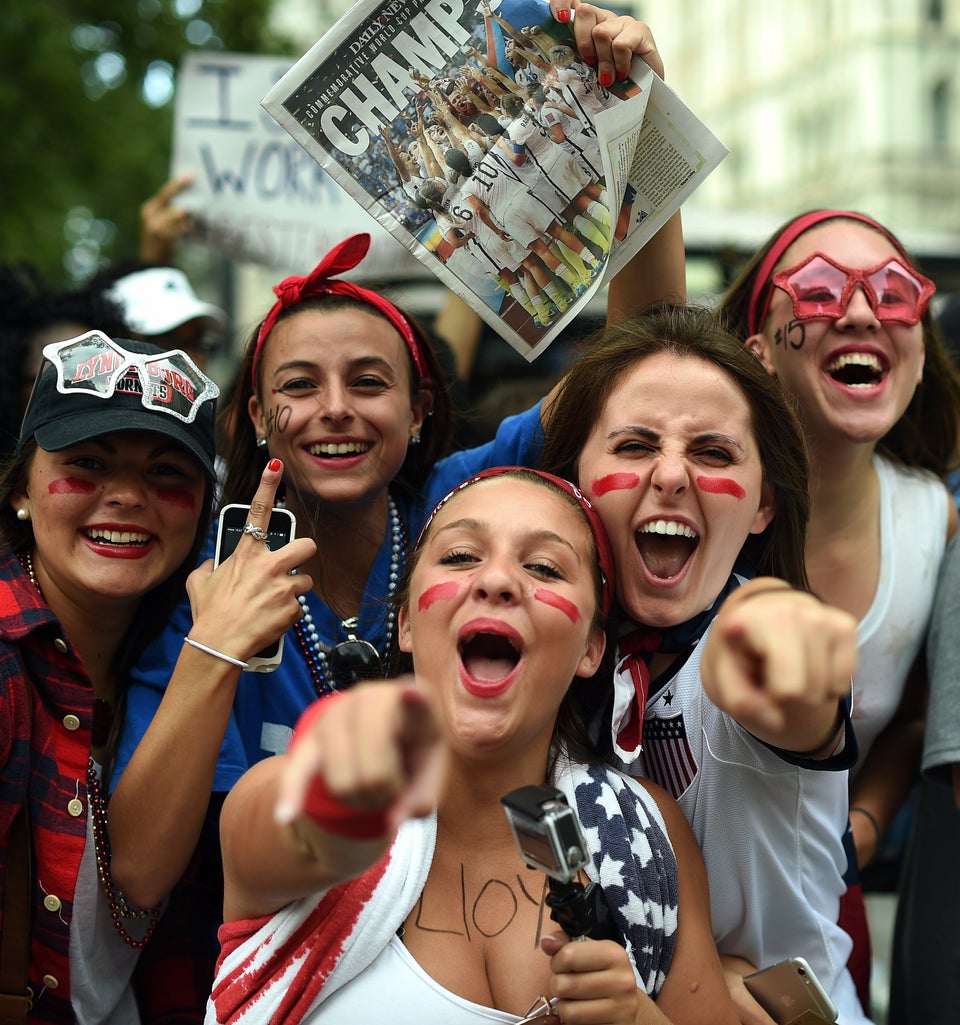 The Best Photos From The NYC Women's World Cup Parade