Today in my classroom, I was reminded once again of the vison and actions of Rev. Dr. Martin Luther King Jr. that made it possible for a minority teacher to teach a roomfull of kids as different as the colors of the rainbow. While SO much was done in so short a life, let's not forget that so much more needs to be done to make the world color-blind and prejudice-free.
There is no doubt that however educated we claim to be, in some ways, we are all ignorant. Often we are afraid of things we do not understand or do not take the time to understand. The solution is simple -- take the time to know and learn, and you will find that there is no need to be afraid.
I used to be terrified of people with mental disabilities (shameful), I used to be afraid of gays and lesbians thinking that they might rub off on me (sinful), I used to be scared of people with darker skin than me and people with lighter skin than mine, I used to be nervous around a million other people for a million other reasons till I took a moment to know them and then I found that I should have been afraid of no one but me all along. There is no bigger danger than ignorance itself.
Happy Birthday Dr. King!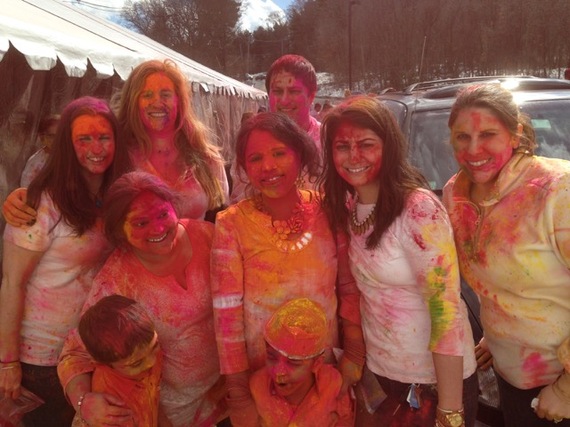 Photo Courtesy of Rumni Saha
REAL LIFE. REAL NEWS. REAL VOICES.
Help us tell more of the stories that matter from voices that too often remain unheard.