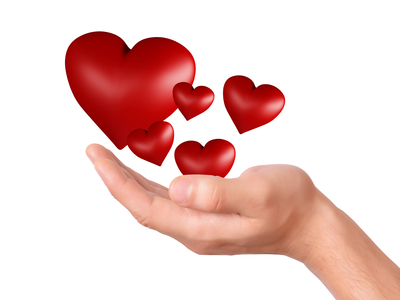 My family received two incredibly generous gifts in November -- one of them planned, and one of them entirely unexpected. They collectively eased some of the mounting financial burden we've experienced since my daughter's cancer diagnosis three years ago. I was extremely grateful (even overwhelmed) by both acts of generosity and I wanted to write a post about gratitude during the week of Thanksgiving. I had it all planned out in my mind, but I got caught up in holiday preparations, distracted with planning and doing, and the holiday was suddenly over.
But there was still plenty of time to write about gratitude, right?
Then, the day after Thanksgiving, my daughter had pain -- a lot of pain. She's been blessedly, wonderfully stable for the entire year, but she stood up from the couch and her face turned white. She could barely walk more than a few steps without agony. Pain, though not constant, has been her companion since her diagnosis back in 2012, particularly abdominal pain which is a side effect of her oral chemotherapy. But this was different. It was sharp, intractable, and very sudden.
With cancer, you're always waiting for the other shoe to fall. Every ache, lump, bump and twinge of pain can mean disease progression. Feeling safe is a luxury of the past.
My daughter had a CT scan on 10/2 which showed minimal progression of her existing tumors (in her lungs and abdomen). Progression is never good, but at least the disease was behaving as it had always behaved -- moving slowly and somewhat predictably. This sudden pain was located on the left side of her pelvis where there were no tumors, no reason to be alarmed. Yet something wasn't right.
We waited an hour for her pain to pass and when it didn't, we took her to our local emergency room because the hospital where she's treated in New York City is over two hours away. A scan revealed three new tumors in her pelvis, all of them larger than 4 cm (or roughly 1.5 inches). She was transported by ambulance to the children's hospital where her doctors were waiting to assess this new aggressive presentation of her disease. I wish I could say I was totally shocked, but after three years of trying to outsmart cancer, I've learned that it is as tenacious as it is relentless.
Cancer thrives on despair, not gratitude, which is why I want to throw my gratitude in its evil face. Cancer is a murky river that can suck you down, drown you. Is there room for gratitude in this kind of relentless darkness? I think there is.
Acts of kindness are like stepping stones that rise up from the darkness, offering islands of stability in the midst of terrible uncertainty. I am grateful for each kindness offered, grateful for the hands that have reached out to hold my family steady again and again and again.
My husband and I spent the day after Thanksgiving in the hospital with my daughter and I stayed with her the day after that, and the day after that, and...
I wanted to write about gratitude, but it was hard to find it in the hospital while my daughter was in pain. It was hard to feel anything other than despair, particularly when a surgeon approached me, a doctor who had removed a tumor from her pelvis last year, and told me it was time to stop putting her through surgery, that putting her through more invasive treatment might be pointless given the latest progression of her disease. He told me they weren't going to cure her. But I knew that already. I knew that.
There is a saying among surgeons -- when your tool is a hammer, everything looks like a nail. This man approached me and essentially said that my daughter's illness didn't look like a nail, not anymore.
Doctors don't know everything. Up until now my daughter's quality of life has been excellent (she's had two surgeries to remove metastatic disease in the past, recovered quickly, and gone back to living normally). Thus, my gut response is, "Be the fucking hammer." I didn't say this. I am grateful for this man, grateful for his honesty, his skill, and his willingness to perform exploratory surgery next week to see if the new tumors can safely be removed.
Holding onto gratitude means the cancer doesn't win, no matter what.
I'm grateful for the doctors who discharged my daughter so she could perform in a Rock Academy show she's been anticipating for weeks. I'm grateful for my friend Liz who paid to get my daughter's hair straightened in preparation for the show. I'm grateful for the woman who keeps my daughter's eyebrows sculpted and beautiful, and refuses to charge me a dime. I'm grateful for the Woodstock Day School who has made it possible for my daughter to attend a gorgeous school with minimal financial burden to my family. I'm grateful for Eve, the nurse who did Ana's PET scan last week and calmly talked her through the painful process of getting a new I.V. in her arm when her existing I.V. failed.
I'm grateful to my family -- to Amy, Stefan, Janne, Judy and Aaron our core support system that never wavers in their effusive and ever-present love. I'm grateful for my younger daughter who is always ready with a hug and a smile. I'm grateful to Randi for her quiche and matzo ball soup.
Gratitude is my island. It is the silver lining on the darkest of clouds.
I'm teetering on the brink of despair, but waiting to catch me when I fall is Erin, who lost her beautiful 5-year-old daughter, Maddie, to a brain tumor in just five days, and David whose son Zach died of the same type of tumor and who now dedicates his life to helping parents navigate the minefield of childhood cancer. Gratitude, like water in the desert, is my lifeline.