Morgan James is distinctively different from most singers whose ear for a professional career began at birth with the sound of their own voice.
While music was an enjoyable pastime she and her parents shared at their home in Pocatello, Idaho, James never had any early childhood dreams or desires to sing her heart out. She wanted to be a veterinarian.
That pet project pursuit changed around the age of 11 when she received a karaoke machine as a gift.
"I opened my mouth and a big, grown woman came out," James said.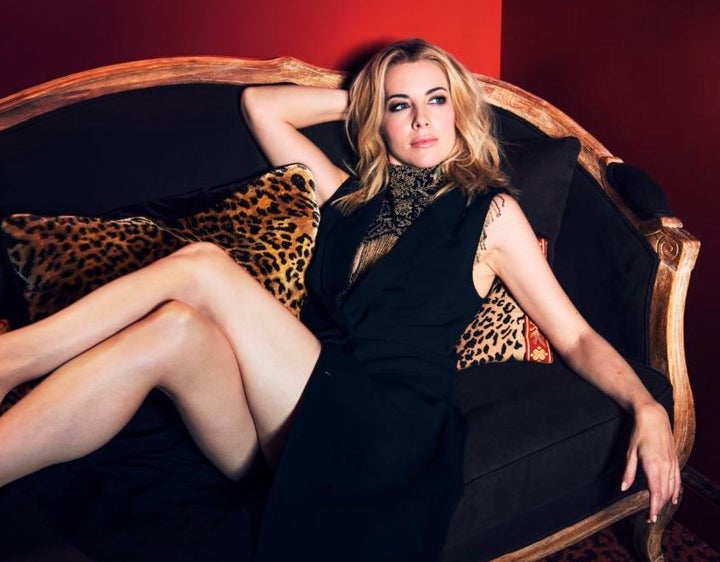 More than the powerful, classically trained pipes of a self-assured adult are in soul revival mode today (April 4) at The Huffington Post. James presents the full-album premiere of Reckless Abandon, her first solo independent project that will be released via her own Hedonist Records on Friday (April 7). She also is headlining a massive tour that began last week and includes a four-piece backing band, while opening act Andy Allo provides background vocals on some songs.
If that isn't enough, the expressive and charming warbler with a pleasant gift of gab doesn't hold back while sharing her incredible story of perseverance from a lively phone interview on March 27 that covered many of her ups and downs.
While checking out the album, follow the rest of James' inspirational expedition:
Recorded in December, her first album of entirely original material contains 12 songs she cowrote with a number of musicians, including her guitarist/producer/husband Doug Wamble, whom she married in 2016. They recently celebrated their one-year anniversary with a trip to Indonesia.
James' journey has been exciting, frustrating, promising and productive since she let loose on the karaoke machine with such a fury that her grandmother Laurel "Lucky" Daniel vowed to pay for voice lessons until Morgan went to college.
"True to her word," she did just that, James recalled, sadly sharing that her grandmother died in late January at age 89. Somewhere up above, she's proudly singing her granddaughter's praises.
As James' voice developed, "I wanted to sound like Joni Mitchell and Mariah Carey and Aretha (Franklin)," she said. "It's funny, 'cause it's kind of like I think I've been trying to put those three together my whole life." (laughs)
Though she wasn't pushed into music, it was always playing in the house of her parents Allen Grunerud and Shellie Harwood. They let their daughter listen to opera at bedtime and bought her records by Mitchell, the Beatles and Crosby, Stills & Nash, who sometimes included Neil Young in their supergroup. For her first concert, Morgan's parents took their seventh-grader to see CSN&Y play the Shoreline in San Francisco. By then, her family (including younger brother Nicholas, now an avant-garde musician and comedian) had moved to nearby Modesto.
"Honestly, Crosby, Stills, Nash & Young and Joni taught me a lot about harmony," said James, who calls herself a crazy groupie for seeing CSN probably 20 times. "It really informs a lot of the backgrounds that I do. And so does Prince and D'Angelo. That really informs my sense of making textures with voices because I do all my backgrounds. And it's more than just stacks of vocals."
In Modesto, James' first voice teacher was Dawn Peterson, whom she gives "tons" of credit for her development.
"I got the bug, I got into choir and theater," James said. "I announced to my voice teacher and my parents when I was like 14, I said, 'I want to go to the Juilliard School.' And they kind of looked at me like, 'Oh, that's sweet. That's never gonna happen.' "
Peterson actually encouraged James to pursue her "crazy" dream to attend the elite performing arts conservatory, which initially wait-listed the "fearless" Johansen High School senior who sent in a pre-screening tape required for an audition, then flew to New York with her dad to sing arias that "were so out of my league."
Upon receiving a rejection letter, "I said, 'No, this is a mistake. This is wrong. Because I'm supposed to go there. I know that's my path,' " James recalled.
Following up with a constant series of calls, letters and packages of supplemental materials, she eventually convinced the head of admissions to accept her by adding a seventh singer, one above the norm.
Almost 20 years after her high school graduation, blessed with talent, determination and, as she said, "stubbornness," the former classical music student at Juilliard who performed on Broadway, sang with symphonies and covered everyone from the Beatles to Peter Gabriel to Prince, is still living in New York because if she can make it there … well, you know the rest of that story.
But these are just a couple of juicy chapters in the life of Morgan James, soul singer, who was Morgan Grunerud, middle school choir girl, then Townsend Opera Players and Modesto Performing Arts performer, before successfully enrolling at Juilliard after first getting turned down.
"When I joined all the unions, I decided I wanted a name that everybody could pronounce but that just nobody talked about," James said of her decision at age 18. "That everybody would just talk about my voice instead. And I stuck with it."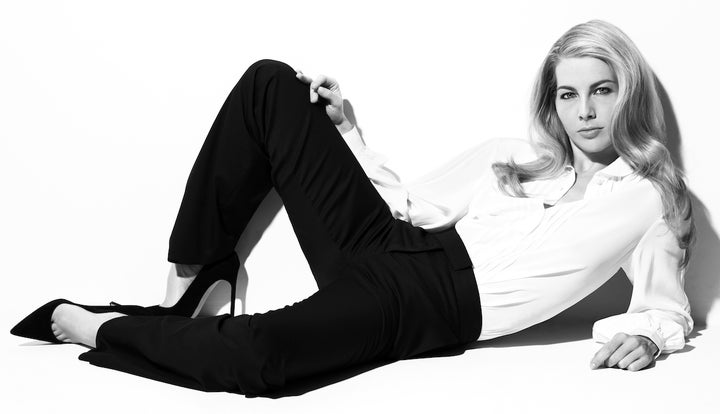 That also goes for a professional music career that began in earnest in 2010, when James got her first Broadway musical role, performing with the impressive cast of The Addams Family that included Nathan Lane and Bebe Neuwirth.
"I got there and though I learned so much, I loved it, I loved the community of it," James said of her Broadway experience, "I started to quickly see that I was fulfilling someone else's dream. So I was working hard for someone else's vision and I started to think to myself, 'I would like to fulfill my own vision.' "
The pace of Broadway was "one of the hardest jobs ever," James said, so it taught her about stamina and work ethic. She still started her first band, and would play shows on Monday nights knowing, "I wanted to be more creative. Because unless you're writing a show, being on Broadway is not very creative because you do the same show eight shows a week. So I started to just be a little restless. And I just wanted more.
"Of course, I didn't know what I was doing," she added. "My shows were horrible. I knew I had some other voice that needed to be heard and I wanted to try to find out what it was."
Appearing as Teena Marie in Motown The Musical that was developed by Berry Gordy Jr., she saw the legendary producer/record executive as a mentor, and that "was one of the most fortunate things that ever happened to me," James said. "He's been a kind of constant force of support and encouragement. He's the one that encouraged me to write music, actually."
Gordy also introduced her to music industry honchos Doug Morris and L.A. Reid, and that led to an Epic Records contract in 2012.
Making two records with Epic, including Hunter, her solo debut in 2014, a grateful James enjoyed "amazing opportunities and triumphs," particularly the chance to connect with Prince in a way many never did before he died last year.
She always intended to include a cover of his "Call My Name" on Hunter, saying it was the first song she ever arranged with her band. Told by Reid, then head of the label, that Prince would never approve the legal rights for James to record and release it, the album went out without the song, despite her constant begging and pleading.
"So the summer we released the album, L.A. calls me out of the blue one day and he says, 'So, I'm sitting at my house and I have my music library on shuffle and your song comes up and it stops me dead in my tracks. You know, we should try and call Prince and get him to approve it,' " James recalled with relish. "I was like, 'Yeah, I would love that. That's what I've been trying to get you to do for years.' "
Reid called Prince's assistant, who played it for the multitalented megastar. Saying, "I love it," the Purple Rainman quickly approved James' version, further validating her August 2014 single release with nods on Twitter and Facebook. It was subsequently added to the album.
"I remember thinking at the time, 'If nothing else ever happens, I can say that Prince gave me his blessing,' " James said. "And then we went to radio that fall and we got a great response from it and it's been very special. It's been with me a long time."
In 2015, though, James, who lives in Harlem, got to experience what she calls "the bone-crushing part of New York — rejection."
Like a character in a storybook tale as old as time, she said, "I got dropped because I didn't make any money."
Epic didn't even have the heart to tell James, sending an intern to her manager's office in Los Angeles with the bad news. James was initially upset and embarrassed when David Britz of Works Entertainment flew to New York to personally pass along the message, but he told her "you can make it a really positive part of your story. … Rejection is a part of the story of anybody who survives it or anybody who becomes a success in New York."
Rebounding quickly, James said, "We got back on our feet and we just started going forward again," starting from scratch after scrapping an entire record she had written.
The result is an album made with love, eight different cowriters, six different producers and, of course, Reckless Abandon. Working with Wamble (who cowrote eight of the 12 songs) and other members of her longtime band that includes Jeff Hanley (bass) and Roy Dunlap (keyboards), James enjoyed the freedom of expressing herself in almost every aspect, including design, branding and recording.
If there was one main difference involving the creation of the first and second solo albums (she also made a live record celebrating Nina Simone for Epic), James couldn't hold back her glee:
"I didn't have to ask permission for anything," she said with a laugh.
Her hearty horn section, which will be absent during the biggest tour of James' career, supplies brute force on songs like "Ransom," a slow builder that soars to heavenly heights and is guaranteed to be a set-list show-stopper.
"I really find it satisfying to sing," said James, who might have hit the Joni-Mariah-Aretha trifecta with her delivery on a number that — for both of us — shares favorite status with "Unworthy" on the album. "And I really love songs that are real complete meals. I love big, big, fat songs. And so 'Ransom' is that for me. It feels like a meal. And I really like that and I feel I can really express myself."
While developing a fully realized range that can handle a variety of genres after past performances with Postmodern Jukebox, the versatile James still loads up on classical voice lessons in New York with voice teacher Deric Rosenblatt.
"He comes to every one of my shows and he just helps me sing in a healthy, sustainable way no matter what I'm singing," said James, who mentioned that Peterson occasionally attends the sessions. "My security blanket is my technique. I think that's what Juilliard gave me. … And I feel it makes me fearless because I feel like I have something of substance underneath me."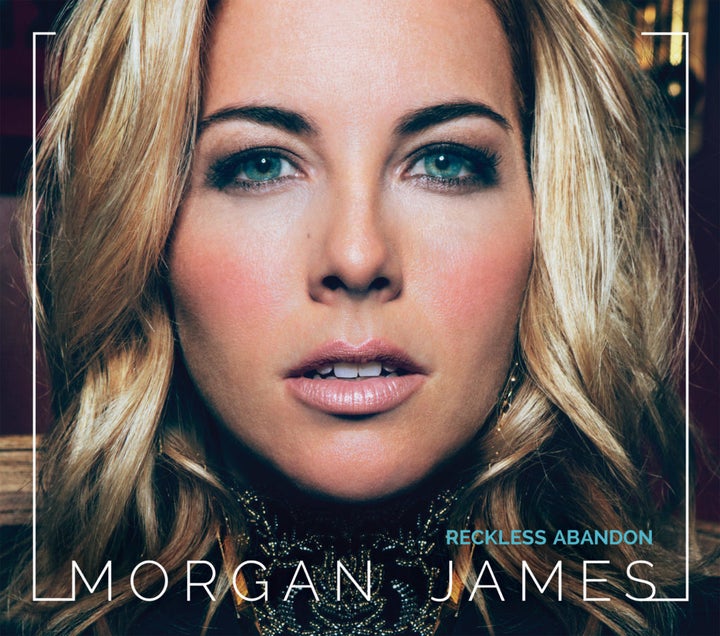 The proof is in the pudding with Reckless Abandon, and though she didn't discover soul and R&B until getting turned on to Howard Tate and Nina Simone in college, James believes, "I'm a soul singer deep down. I think that there are other styles that I can sing. I can put on the hat of singing classically and I can put on some of these other hats. But I think that what fits best is soul singing or singing the blues. I think that fits."
James hopes there will be other daring listeners out there who will give her a try, and some solid financial backing on PledgeMusic for marketing and publicity is a sure sign of faith. Putting the fate of her music career in their hands, along with a strong, loyal fan base that includes more than 284,000 Facebook followers, is a risk she's willing to take.
It can't be any more challenging than taking on New York for 18 years, a demanding task even if her parents brought along moral support in 2001 with their move to nearby Connecticut a week after 9/11.
"There's nothing like the feeling of succeeding here," James said. "Even the smallest triumph feels like you've conquered the world when you're in New York."
So watch out world. Morgan James sounds like she's back — and here to stay.
Photos courtesy of the artist.
Popular in the Community