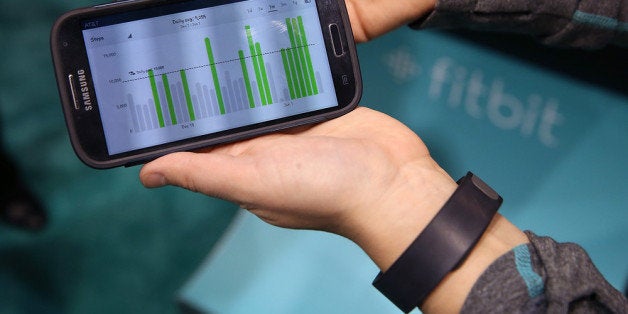 Fitbit announced on Friday that it has stopped selling the Force and is recalling all previously sold Fitbit Forces, which have been on the market for just four months. After The Huffington Post and others last month reported customer complaints of severe skin irritation, Fitbit hired independent labs and medical experts to test the devices. They found the device caused skin problems for 1.7 percent of wearers. Fitbit will refund Fitbit Force owners the full retail value of their devices.
Fitbit has been one of the biggest beneficiaries of the public's growing appetite for "wearable" devices to monitor physical well-being. Startups like Fitbit and Jawbone, along with established players such as Nike and Samsung, have competed to sell wristbands and clip-on devices that can track such data as calories burned and hours slept.
In an email, the company said that skin irritation was likely the result of an allergic reaction to "materials" in the device. After apologizing and offering a refund to affected customers last month, Fitbit said the rashes and peeling skin may have been caused by sensitivity to the device's elastic band, to nickel in its stainless steel or to bacteria that may accumulate on the band.
Related
Popular in the Community