The 389 inmates on Florida's death row gained something last week that they haven't had since before they were sentenced: the possibility -- however faint -- that they won't die in an execution chamber. 
The U.S. Supreme Court in Hurst v. Florida struck down Florida's death penalty sentencing scheme as unconstitutional, ruling that a jury, not a judge, must specify the reason a defendant should be punished with death.  
Florida's sentencing scheme has been an outlier: Unlike in most states, juries could recommend the death penalty without a unanimous decision, they did not have to reveal to the judge which aggravating factors informed their decision, and judges could ultimately override a jury's recommendation. 
While the high court made it clear that juries must determine sentences, its ruling leaves the fate of inmates who were sentenced under the now-unconstitutional scheme in cloudy waters. 
"It's all in the hands of the Florida Supreme Court. They could reverse every one of those sentences. They could reverse only those currently still on appeal," said Michael Radelet, a sociologist and capital punishment expert at the University of Colorado Boulder. "Predicting is pretty complex, because like all death penalty issues, it comes down to three things: One is politics, two is politics and three is politics."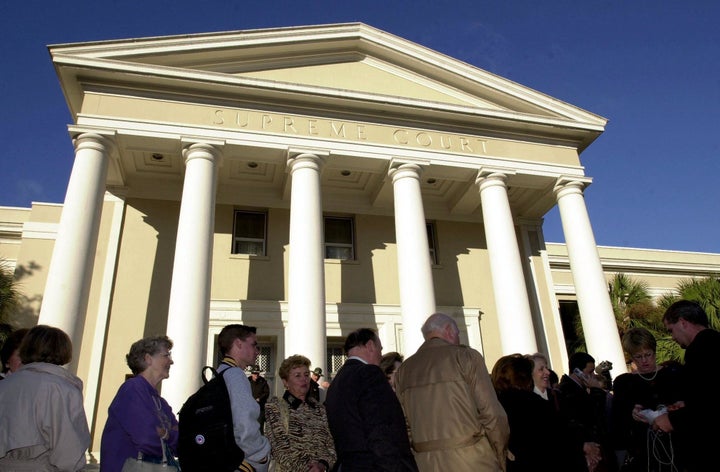 No one knows how the Florida Supreme Court and the state legislature will move forward with capital sentences in one of the nation's most prolific death penalty states. Legal experts are further divided on whether the Hurst ruling will apply to some or maybe all of those already on death row.
"There are really, really good arguments for the [state] Supreme Court to find this retroactive," said Seth Miller, a lawyer and the executive director of the Innocence Project of Florida.
The Florida Supreme Court decided last year that two previous landmark rulings on juvenile sentencing by the U.S. Supreme Court applied retroactively to Florida inmates who were sentenced as juveniles, Miller noted.
O.H. "Bill" Eaton, a retired Florida trial judge and death penalty expert who trains lawyers on capital cases, agreed there was a good argument for applying the ruling retroactively, even if just to a small group. 
"It's at least retroactive to all the cases pending 'in the pipeline' -- everyone arrested or will be arrested before the new statute is passed," Eaton said. "It could affect everybody on death row, depending on how the Florida Supreme Court reviews the retroactivity aspect."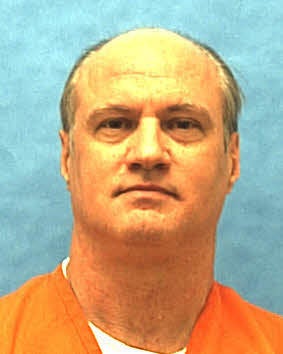 How Florida handles the case of Cary Michael Lambrix, who is scheduled to be put to death on Feb. 11, may provide clues as to how the state will proceed with the more than 140 inmates who have already exhausted their appeals at the state level.
"We will get some hints with Michael Lambrix's execution," Radelet said. "If the court grants relief in his case, they're going to have to grant relief in a lot of other cases as well." 
Lambrix's attorneys cited the Hurst ruling as a reason to delay the execution and grant their client a new sentencing hearing. "The potential retroactivity of Hurst," attorney William Hennis wrote, applies to his client's case and "potentially to many, many other cases."
But Florida Attorney General Pam Bondi argued that the Hurst ruling does not apply retroactively to Lambrix's case. The Florida Supreme Court declined Hennis' motion to delay the execution, though it will hear oral arguments Feb. 2 on whether Lambrix's case is eligible for relief.
Several legal experts outlined various ways the Hurst ruling could affect Florida's condemned inmates.
The U.S. Supreme Court ruled in the 1972 case Furman v. Georgia that the inconsistent way the death penalty was applied in various ways was unconstitutional. Florida's response, Eaton said, was to simply knock every death sentence down to life in prison without parole. 
"The Florida Supreme Court entered an order reducing all the Florida death sentences to life in prison to avoid transferring all the prisoners to county courthouses for re-sentencing," Eaton said.  
Teresa Reid, assistant director of University of Florida Law's Criminal Justice Center, pointed to a section of Florida's statutes that could potentially be interpreted in a way that would give a do-over to anyone sentenced under the previous scheme.
Reid noted that particular outcome is also rife with challenges. 
"What if the system says, 'everyone needs a new trial'? That would create such a thing -- there are witnesses who are dead, evidence that is gone," she said. "It would be almost impossible to have any fair trials."
When the state legislature begins its 60-day session in March, it will have little time to craft a new death penalty statute that passes constitutional muster.
If it can't do this, the state will need to get rid of the death penalty altogether, House Criminal Justice chairman Carlos Trujillo (R-Miami) told the Miami Herald last week. "Those are our two options," he said.
Most experts do agree one one thing: Even if the Florida legislature finds a fix to the state's death penalty system, it won't be comprehensive. 
"I predict the Florida legislature will do the minimum of what they have to do," Eaton said, noting that trial judges have urged the legislature to address problems with Florida's death penalty for nearly 25 years. "And I predict in 10 years or less, we'll be back before the Supreme Court and a bunch of people will be released from death row with life sentences."
Radelet said he's even more cynical about the prospect of a lasting legislative fix.
"I would go further and say they'd just do a gloss-over repair job. If they don't fix it, someone else will," he said. "The chickens have come home to roost. [Lawmakers] have all these years to fiddle with it and no fiddling is done." 
CORRECTION: A previous version of this story said Furman v. Georgia deemed the death penalty unconstitutional. In that case, the court actually ruled that states were applying the death penalty in an unconstitutional way.
REAL LIFE. REAL NEWS. REAL VOICES.
Help us tell more of the stories that matter from voices that too often remain unheard.