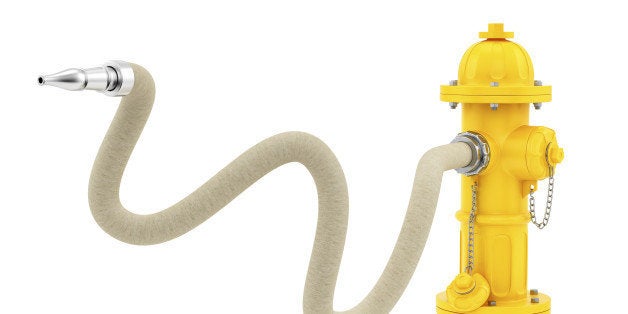 Spoiler alert: he lost the fight.
A Florida man was arrested for allegedly spying into windows of homes in a St. Petersburg neighborhood, the Tampa Bay Times reported. He also wanted to fight a fire hydrant, police said.
Jeffery Paul McKenna, 34, told officers he was only peeking through windows on Aug. 14 because he was trying to find "Tony," according to Jezebel.
After being confronted by cops, McKenna then said he wanted to go smoke and would be back in 20 minutes, according to an arrest report.
When cops denied his request, McKenna allegedly tried to fight a fire hydrant. The hydrant, not backing down, didn't flinch once.
The Tampa Bay Times notes that the report does not indicate if McKenna or the hydrant were able to actually land any blows.