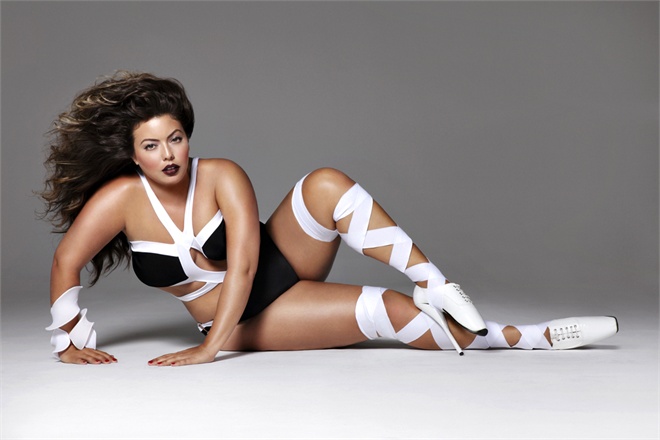 Photo Credit: Florian Sommet for Vogue Curvy
In a fashion industry that is obsessed with size, full-figured Brazilian model Fluvia Lacerda is showing the world that not only is bigger truly better, it's also marketable.

2011 has been proven to be an amazing year for Lacerda, and the plus size fashion industry as a whole. As mainstream fashion insiders argued the legitimacy of plus-sized fashion, Fluvia and her size 18 curves continue to break down the barriers of a thin-obsessed culture.

Right now the Internet is buzzing about Fluvia's fashion spread with Vogue Curvy. I must say, it is one of the hottest fashion editorials that I have ever seen. She looks amazing, and it makes me proud to be a full-figured woman!

Earlier this year Larceda, a native of Rio de Janeiro, Brazil and resident of America's fashion capital, New York City became the first (and only) plus sized model to grace the pages of Playboy Brasil.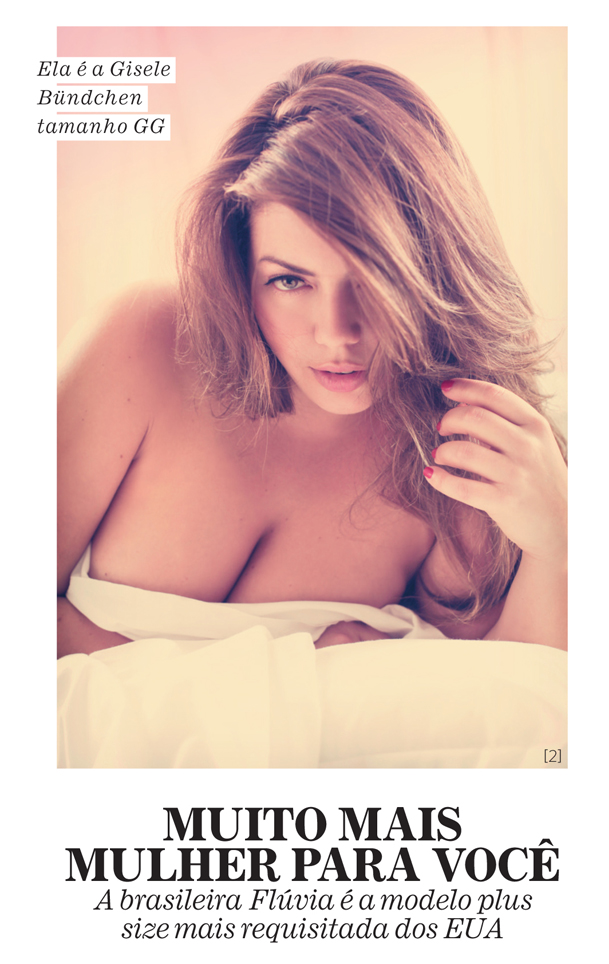 Photo Credit: Playboy Brasil
In June, Full Figured Fashion Week celebrated those who have contributed to the plus size fashion industry and honored Fluvia as Commerical Print Model of the Year.

"The fact that I won this award is a major deal and I'm very passionate about my work, mostly because I feel that I represent the body image of many women," says Lacerda. "I'm not only a healthy woman, but one who wears a size 18 and am confident about it."

Since being featured on the cover of the 2007 Curves calendar, Fluvia has worked for an overabundance of well-known brands such as Torrid, Monif C., Igigi, Fashion Bug, Kmart, Bilka, Takko Fashions, and Eliza Parker. She has been featured in magazines such as Glamour, Latina, Bust and Plus Model Magazine.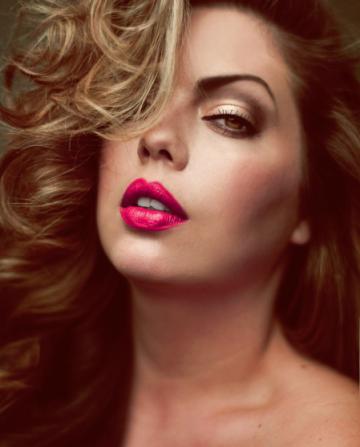 Photo Credit: Andre Schneider

Full-figured fashion has made significant strides over the past few years, and continues to earn much deserved credit and praise for positive body imagery for women. But I can honestly say that we still have a long way to go. Luckily, we have women like Fluvia who are willing to fight the good fight and let women like me know that we are beautiful, and we deserve the same style choices as our smaller counterparts.

I asked Fluvia how she feels about being an role model for plus size women and she said "I have an enormous passion for what I do. Being a plus size model to me means far more than just bringing a paycheck home. I love representing the women who live the same struggles as I do. Not only when it comes to dressing well but also facing criticism for been a big girl."

Thank you for representing us well Fluvia!
Check out her spread for Vogue Curvy here. Pictures Courtesy of Florian Sommet for Vogue Curvy, Playboy Brasil and Andre Schneider.