If your memory feels a little foggy tomorrow morning, we'll know why.
Fog Point Vodka is a mix of water harvested from San Francisco fog and vodka distilled from local California wine. The result is a "crisp, pure, and gluten free" vodka with "with elegant hints of pear, citrus, and honeysuckle," according to distillery Hangar 1, which produces Fog Point.
Mmm, the weather phenomenon known as Karl never tasted so good.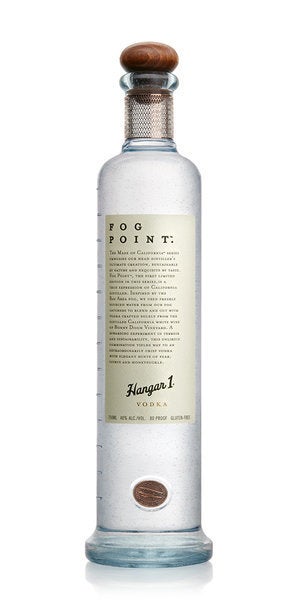 To be clear, the vodka isn't actually made out of fog, but rather contains fog that's been harvested from the sultry skies of Northern California.
Fog water "has a little bit of an earthy note to it," Caley Shoemaker, the head distiller at Hangar 1, told Time. "For some reason what always springs to my mind is like, if you're standing next to a stream on a warm day, the scent of moist rocks."
The fog is then blended with wine for a "fog vodka" that's sending the Internet into an intoxicated tizzy.