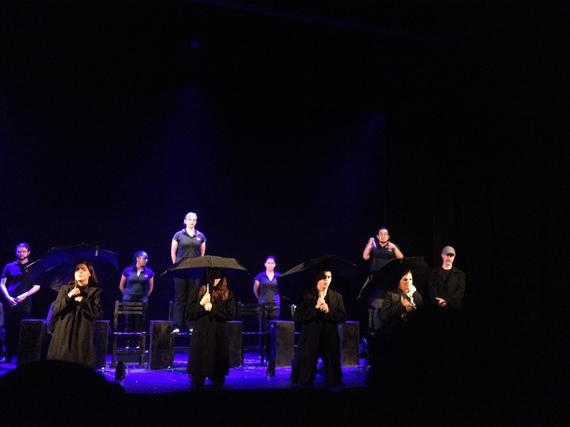 At the end of my first year in college, just when I began to come out to my family and friends, I read about a young man in the United States, Matthew Shepard, who had been brutally murdered for being gay. This shocked me for many reasons -- first, because I identified with a few of Matthew's traits: My age at that time was almost the same as his when he was killed. We were both university students studying international relations. We both enjoyed traveling and learning new languages. We were both gay.
But what caught my attention the most was the fact that he was a regular guy. Matthew was not a famous activist whose work made someone in power feel uncomfortable. He was not a politician getting in the way of another. Matthew was just at the wrong spot at the wrong time with the wrong people. This terrified me.
A couple of years after that, I was living in New York, and I met Judy Shepard, Matthew's mom and the co-founder of the organization named after him. Judy spoke at the city's LGBT Community Center. At the end of the event, I came up to say hello, mentioned how much I admired her work, and asked her a couple of questions. Judy gave me a purple plastic bracelet that I have worn every day since then, for five years now. It has two simple but very strong words on it: "ERASE HATE."
The hate that took her son away. The hate that ended Matthew's life in 1998 in Wyoming, Brandon Teena's in 1993 in Nebraska, Daniel Zamudio's in 2012 in Santiago, Agnes Torres' in 2012 in Puebla, and the list goes on. The same hate that ends relationships between friends because of one's sexual orientation, or between a mother and her transgender daughter because the mother doesn't understand her daughter's identity.
The message sent by people like Matthew's murderers (and everyone else's) is that being gay, lesbian, bisexual or transgender is wrong. It is a problem. It is dangerous. It's best to get rid of them. Alarming, right? Far from the promises of campaigns like It Gets Better, for people like Matthew and many more it actually got worse.
The amazing thing is that, 16 years after that episode, and thanks to the work of many, many people, Matthew is still "alive." His story and the story of the small town that knew him keep traveling, moving hearts and minds, inspiring playwrights, filling theaters around the world, pushing laws forward against discrimination, driving young men and women to promote respect for diversity.
Today I celebrate that Matthew's life did not end for nothing. If he, a 21-year-old, ordinary student, is here tonight and has made us come and know his story, we now have the task of erasing that hate and replacing it with respect and understanding.
Calling all HuffPost superfans!
Sign up for membership to become a founding member and help shape HuffPost's next chapter