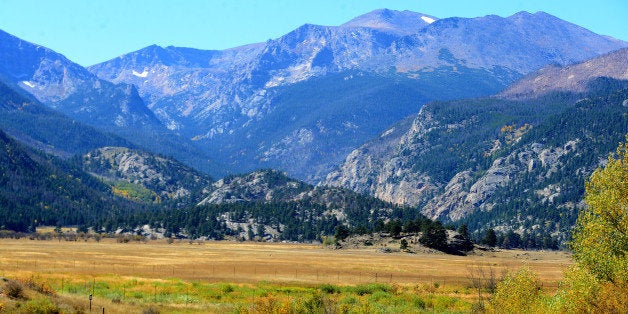 After the U.S. Forest Service's announcement earlier this month that photographers may be required to get a permit to shoot on federal wild lands, the backlash was swift. First Amendment advocates expressed concern that the policy could impinge upon press freedoms and the rights of journalists, bloggers and individual photographers. "It's pretty clearly unconstitutional," Gregg Leslie, legal defense director at the Reporters Committee for Freedom of the Press, told The Oregonian after reports emerged that people could be fined up to $1,000 for taking photographs on federal wild lands without a permit. "They would have to show an important need to justify these limits, and they just can't."
It seems the adverse public reaction to these restrictions has made an impact. On Thursday, the agency said that it had heard the concerns of the public and would make changes to their policy to ensure that it does not violate First Amendment rights.
Tom Tidwell, chief of the Forest Service, told The Washington Post specifically that the restrictions wouldn't impact the media at all. "Based on the feedback we've made so far, we'll make changes to make sure this doesn't apply to news gathering," he said.
Previously, The Oregonian reported that the Forest Service would require reporters to apply for permits, except for breaking news coverage of events like fires and rescues. Concerns were then raised that these restrictions could be abused so that only select news outlets or journalists covering positive stories would be given permits.
But Tidwell asserted Thursday that this would not be the case. "The fact is, the directive pertains to commercial photography and filming only -- if you're there to gather news or take recreational photographs, no permit would be required. We take your First Amendment rights very seriously," he said in a written statement. "We're looking forward to talking with journalists and concerned citizens to help allay some of the concerns we've been hearing and clarify what's covered by this proposed directive."
According to the Forest Service, individual professional and amateur photographers will generally "not need a permit unless they use models, actors or props." Commercial filming that involves groups of more than two people, on the other hand, will require permitting. A group of up to three people would likely pay around $30 for a permit, the agency said, while a large crew of 70 or more people might need to shell out around $800.
Still, though the Forest Service has clarified who they intend to target with these restrictions, it's not yet clear what exactly constitutes a "commercial" shoot, especially those that may involve a small number of people. Questions may also be raised about the broader issue of ownership of public lands and how access to them is regulated. "We own the forests," commented one Oregonian reader on Friday. "[The Forest Service is] just supposed to be managing them for us!"
The Forest Service says that restrictions on photography and videography have been in place on a temporary basis for four years, but they are now looking to make them permanent. These restrictions are meant to ensure that the 36 million acres of federal wild lands are kept pristine and to prevent them from being exploited for commercial gain, the agency says.
REAL LIFE. REAL NEWS. REAL VOICES.
Help us tell more of the stories that matter from voices that too often remain unheard.
BEFORE YOU GO
PHOTO GALLERY
Yosemite National Park