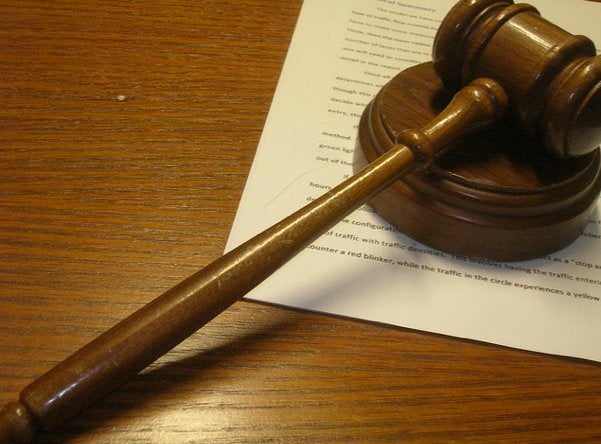 Two former executives of a Pennsylvania athletic equipment supplier were arrested Wednesday on charges that they fraudulently collected millions of dollars from more than 100 schools, reports The New York Times.
Mitchell Kurlander was the chief financial officer of Circle System Group, Inc., a company that sold and reconditioned athletic equipment, uniforms and apparel, often to middle and high schools; his father-in-law, Alan Abeshaus, was the company's largest shareholder. They have been accused of executing a decade-long scheme involving billing for work that was never done, inflating prices and collecting duplicate payments.
Throughout the course of the conspiracy, Circle received more than 500 duplicate payments from the Schools that collectively were worth more than approximately $970,000. Rather than return these duplicate payments, defendant KURLANDER instructed Circle employees to deposit the money into Circle's bank account.
The defendants allegedly achieved this by issuing monthly statements that were virtually identical to their billing invoices.
Both have been charged with conspiracy, and Kurlander faces an additional 21 counts of wire and mail fraud.
The indictment lists 22 New Jersey high schools, the Newark and Jersey City school systems, and Rutgers and Monmouth Universities as those the government said participated or were victimized in the fraud.
According to NorthJersey.com, Circle has been under investigation since 2006, when the head of a reconditioners' group accused it of misreporting helmet-testing data. The company's troubles escalated in 2008.
Dec. 22, 2008 -- In federal court, [David] Drill admits that, as president of Circle, he participated in a scheme that defrauded unnamed school districts by submitting inflated invoices, creating phony bid documents and retaining overpayments. Drill tells investigators that aspects of the scheme often involved the knowing participation of unnamed school officials. He also says the company had misreported helmet-testing data in order to lower costs and increase profits.
The indictment charges that Circle presented school officials with "gifts," including computers, televisions and tickets to sporting events -- but then invoiced the schools for unrelated equipment and expenses that the schools never actually received.
Former Long Branch High School athletic director Charles Ferrara, Jr. and former Elizabeth High School official Robert Firestone have previously admitted to accepting such gifts and telling Circle to submit falsified bills to their schools to cover them up. Stories have started to come out in The Jersey Journal and NorthJersey.com about school officials who may have been involved this time around.
REAL LIFE. REAL NEWS. REAL VOICES.
Help us tell more of the stories that matter from voices that too often remain unheard.