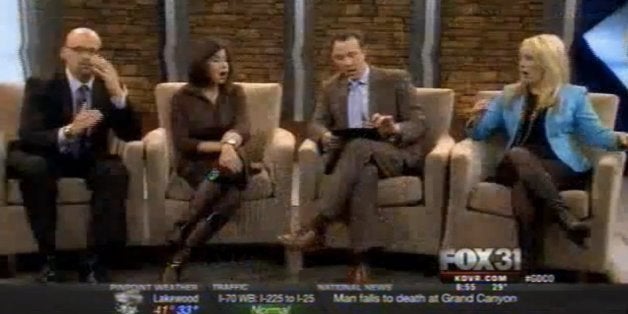 These may be some of the most mortified faces you'll ever see.
Amid coverage of a helicopter crash in Seattle, Wash., Tuesday morning, Fox Denver affiliate KDVR intended to broadcast some Twitter photos from the scene which were presumably being piped in from someone's computer in the control room. While they did find at least one photo of the crash, they also accidentally aired a very not-safe-for-work photo.
After the first relevant picture from Seattle, the hosts stumbled when a picture of Edward Scissorhands popped up onscreen. That, in turn, was hastily replaced by a photo of an entrée resembling an omelette, which, after one more click of the mouse, was swapped out for a picture of an exposed penis.
Though producers instantly cut from the photo, the hosts' reactions leave little doubt about what happened.
"We are going to make a public statement," he said. "We are not ready to comment about any potential action against employees. That's a personnel matter."
A more thorough explanation and apology are said to be forthcoming.
WARNING: The video below contains an NSFW image.
Related
Before You Go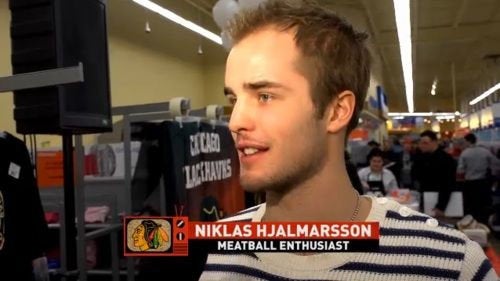 16 Best People Ever On The News
Popular in the Community